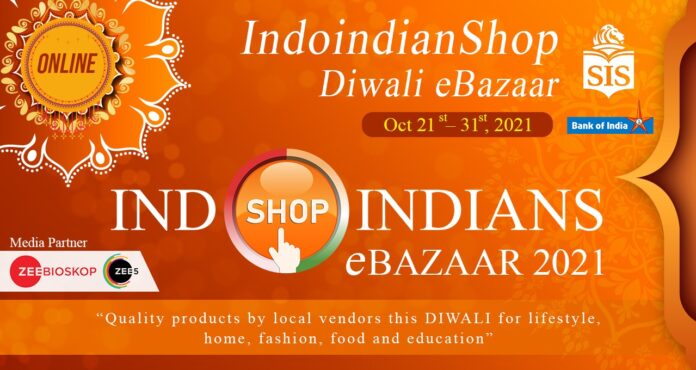 Indoindians weekly Newsletter: Starting today – IndoindianShop Diwali eBazaar
Namaste Friends,
The festival euphoria continues with lots of fun events in the following week. Events and dates for the upcoming week as below:
Oct 21: IndoindianShop Diwali Bazaar at www.indoindianshop.com
Oct 24: Karwa Chauth
Oct 27: Book Launch with Dr Vivek Bammi. Register at bit.ly/ioe27oct
Oct 28: Ahoi Ashtami
IndoindiaShop Diwali eBazaar's is supported by SIS Schools, Bank of India Indonesia, Zee Bioskop, Zee5, Wisma Cheshire, Geeta Seth, 2 Cups Sugar, Lovdbitez, Habibiz, Jay Jain, Le Rosh, NK Emas and more… Promotions by them will on our social media channels.
We invite you to share your skills and knowledge at Indoindians Workshops. Register you interest here>>
You provide your time and knowledge and Indoindians will create the space and audience for you to share. Sharing knowledge and skills is an important part of contributing to our communities.
Warm regards,
Indoindians Team
Indoindians weekly Newsletter: Starting today – IndoindianShop Diwali eBazaar