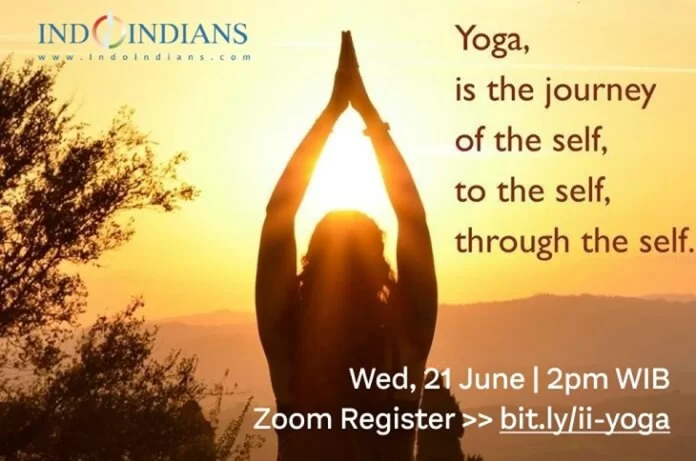 Indoindians Weekly Newsletter: Yoga, Being Vegetarian in Indonesia and More…
Namaste Friends,
Just a quick reminder that Father's Day is on Sunday 18th June.
In this newsletter, dive into the tantalizing world of Indonesian vegetarian cuisine. Also, embark on a journey of self-discovery and explore the countless benefits that yoga can bring to your mind, body, and spirit.
Indoindians Online Event 21st June – Harmony and Balance: Celebrating International Yoga Day. Join us on Zoom, to virtually interact with yoga teachers and practitioners on a journey of self-discovery, harmony, and balance.
When: Wednesday, 21st June | 2pm Jkt
Where: Online Zoom. Register at bit.ly/ii-yoga
In this week's newsletter:
The Story behind The International Day of Yoga #Happiness
6 Yoga Poses for Better Sleep
Being Vegetarian in Indonesia
8 Popular Indonesian Vegetarian Dishes
7 Vegetarian West Sumatra Dishes You Must Try
6 Balanced Indonesian Lunch Ideas With a Ton of Protein and No Meat
Little Known Tourist Destinations in Java
Which Meditative Technique is Best for you?
The Joys of Cooking as a Hobby
11 Ways for a Glowing Skin Naturally
Are you looking for IT services and support in Indonesia? PT Infotech Solutions provides customer software development, eCommerce solutions, mobile application development, consultancy and services. Contact by WA at +628119938775
warm regards,
Indoindians Team
WA +62 822 1000 8272
Indoindians Weekly Newsletter: Yoga, Being Vegetarian in Indonesia and More…