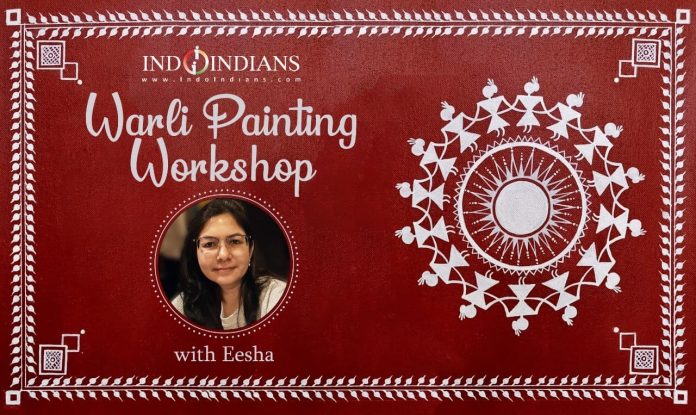 Indoindians Workshop: Learn Warli Art with Eesha
Warli Painting is a traditional folk art style from Maharashtra, India. Warli paintings use geometric shapes mostly a circle, a square and a triangle. These geometric shapes depict different elements of nature. The symbolism in Warli art represents the circle of life. The triangle symbolizes mountains and trees. The square indicates a sacred enclosure for the mother goddess, symbolizing fertility, while the circle represents the sun and the moon.
Pictures of human beings and animals, along with scenes from daily life are created in a loose rhythmic pattern in Warli Paintings.
The Workshop:
The Warli Painting workshop will help you to learn the art in an easy manner. From the basics of the art form, which covers borders, figures, trees and more. Eesha will demonstrate the correct drawing and painting technique and process needed to  create your own painting by the end of the class! The focus will be on having lots of fun while learning!
All the tools and materials needed for the workshop will be provided as a ready-to-use kit.
About the Instructor: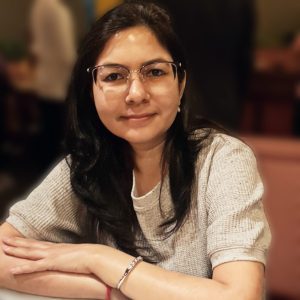 Eesha Hariramani is originally from India and has been living in Jakarta since 2003. She has been passionate about Fine Arts since childhood. She enjoys painting in all mediums – watercolors being her favorite. Eesha has also illustrated characters for a children's story book using the Procreate app.