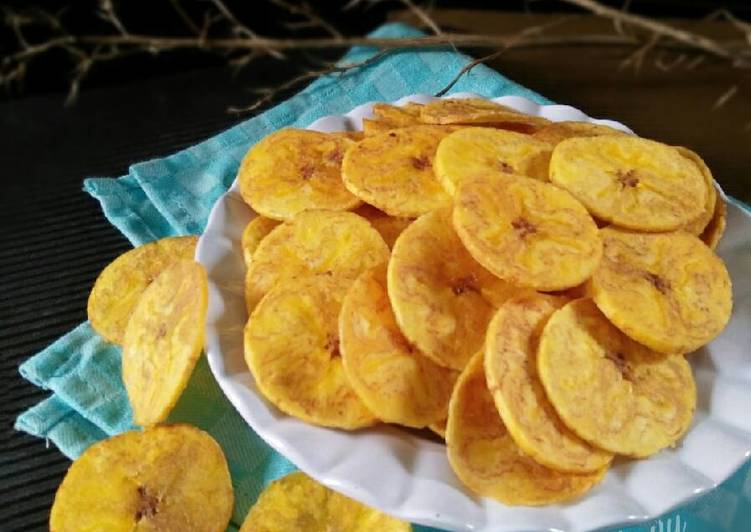 Not in the mood for sweets? In the mood for healthy salty meals instead? Bananas can be made into different food items from eaten raw, made into bread and even made into crisps. Another well known banana treat in Indonesia is the Keripik pisang asin, in which the crackers taste salty instead of sweet. Check out how to make it below!
Ingredients for crisps:
1 tsp lime betel
1 liter of water
a comb of banana
some frying oil
Ingredients for Seasoning Paste:
1 1/2 Tbsp coriander
1 Tbsp Table Salt
2 cm Turmeric
3 pieces candle nut
5 cloves garlic
Some vetsin
How to make the seasoning paste:
Prepare your mortar & pestle.
Slowly, add each of the ingredients slowly.
Grind into paste.
How to make the crisps:
Dissolve some lime betel into water.
Cut the bananas in thin slices.
Soak for about an hour in water with lime betel in it.
Take the bananas, wash until clean then drain.
Prepare a large bowl and put in the sliced banana and the seasoning paste.
Mix everything until even. Leave everything for about 5 minutes, so that the paste soaks in properly into the bananas.
Take a pan and heat oil in it.
Fry the bananas until well-done and crispy.
Drain the oil by using a skimmer while taking the bananas out of the pan.