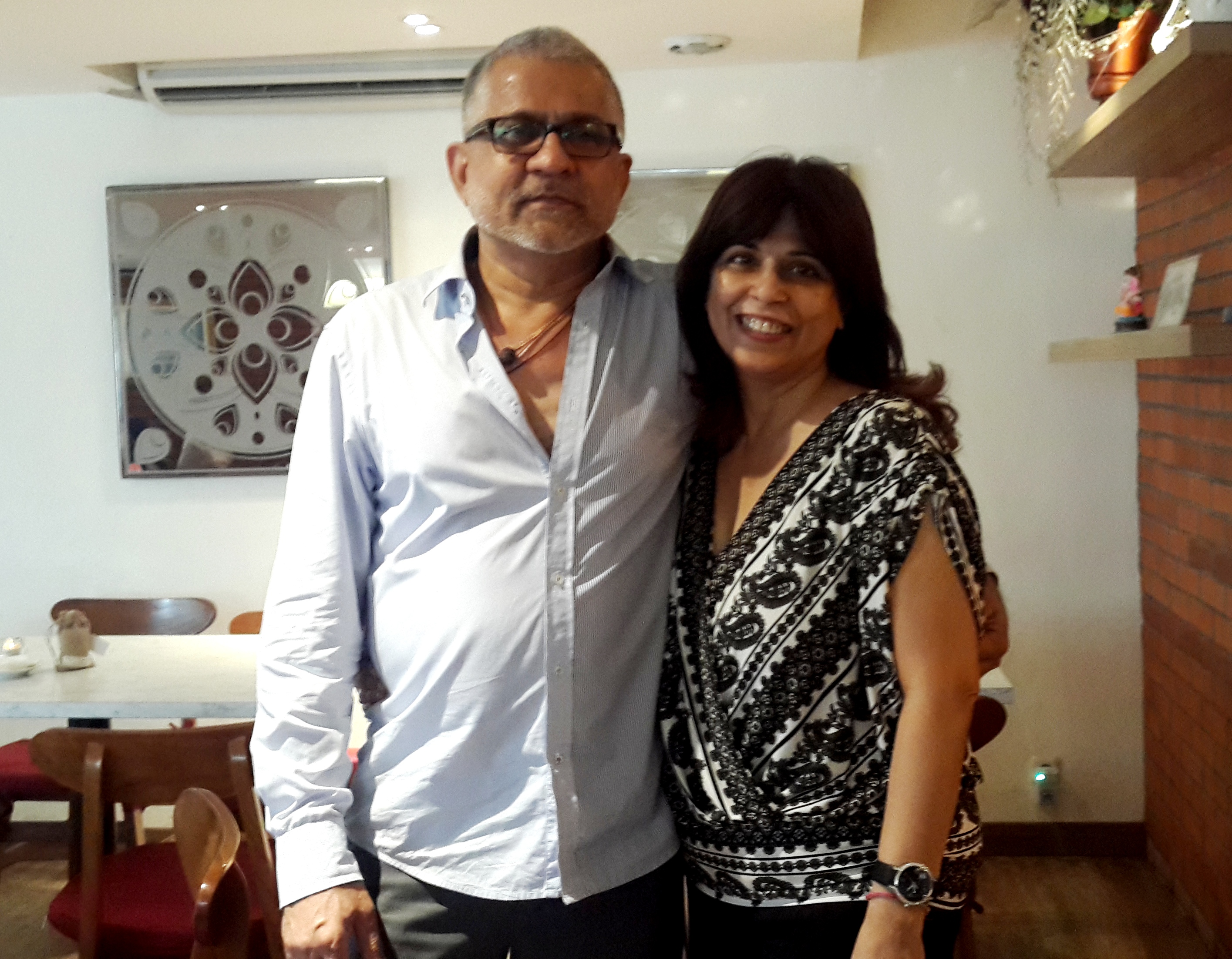 After done the undoubtedly pleasant (and delicious) food tasting during Zanas Media Launch, we also had a chance to talk with Rita Tekchand, the owner of Zanas Restaurant.
"Zanas was started three years ago. It was a small restaurant in Kemang area, which was quite far from Indian community," Rita started the conversation. "But then since September 2015, we moved here to be closer to the Indian community."
Zanas is also one of the favorite Indian restaurants in town. "I can say that 80% of our customers love our food. Sometimes, on the weekend, people have to wait outside because the restaurant is full. But they are willing to wait for the nice food," Rita explained brightly.
She said that actually she didn't about culinary business at first. "That is why until now, I'm still learning about doing the business. I'm learning from my chef, manager, from my husband. And still figuring out the ways to make people know this restaurant more."
Despite her love and passion to develop Zanas, Rita admitted that she doesn't like to cook. "Oh, I don't like to cook but I love to taste food. Any foods. That is also one of the reasons why I open Zanas," she said.
Unlike many other restaurant owners who only monitor their business from afar, Rita said that every day she always visit the restaurant. "I visit the restaurant everyday in the morning and come back to home at night. I really love to talk with my people (employee) and of course my customers," said Rita. "I also monitor the hygiene and quality of the food as a whole. My husband, he takes care for the catering service," she explained.
Of course, sometimes there were setbacks and challenges. "Sometimes people complaint about the food; they say that the food is too salty and such. Actually it is not like what they say, but then we accept any complaints from our customers," she explained. She also told that those who complaints mostly are her frequent customers. "But complaints are something that I have to listen. It is fine. That is the challenge of this business," she smiled.
We also spotted something interesting about Zanas: the employees. They are very humble, they serve people with smiles and care. They also look happy working at Zanas. It adds up to the homey and warm ambiance when you're dining at this restaurant.
"If they're happy, I'm happy. If I go up, they go up with me," Rita said. "My employees are the part of my family,"
Rita also said that she will open more branches of Zanas in the future. "Of course we will open more branches in the future after we settle for this one," she promised. "One day, everybody will know and love Zanas!"
Lastly, Rita shared with us the key if to be succeeded in culinary business like her. "If you have drawbacks or challenges, don't be shy. It is the part of learning, after all," she said.
We wish the best for Zanas' future endeavor. And we so look forward to the new branches of Zanas.
More about other Indian Restaurants in Jakarta here