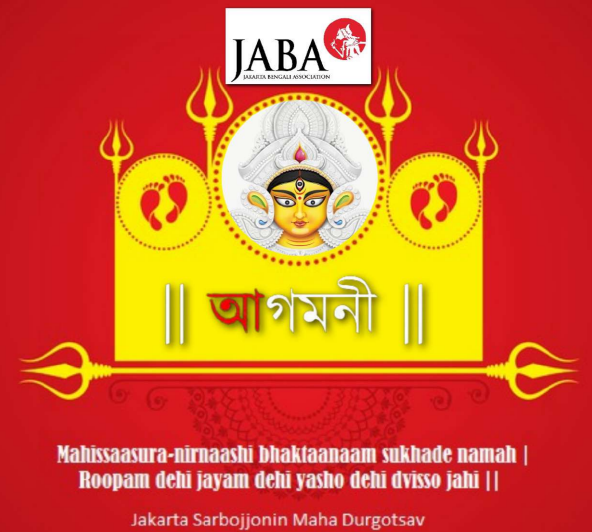 Shubho Sharadiya from JABA! Please join us to welcome our Maa Durga and celebrate her victory over evil in full pomp and grandeur and seek her blessings together.
"AGOMONI"
Arrival of Devi by horse
Departure by boat/swing
To celebrate the triumph of good over evil, may Maa Durga bestow her blessings on all for health, happiness, peace, humanity, devotion, knowledge, fame, name, power and prosperity.
On the auspicious festivity of Om Maa Durga Puja, we cordially invite you with your family to join this years' Om Maa Durga Puja being held in Shiva Mandir Pluit, Jakarta from Monday, 15th of October 2021, as per schedule below.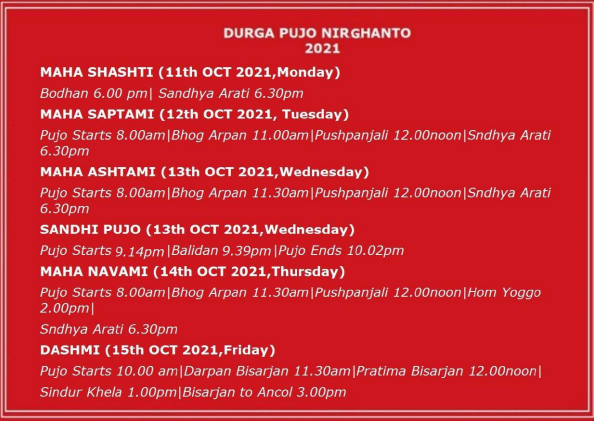 With best regards,
JABA