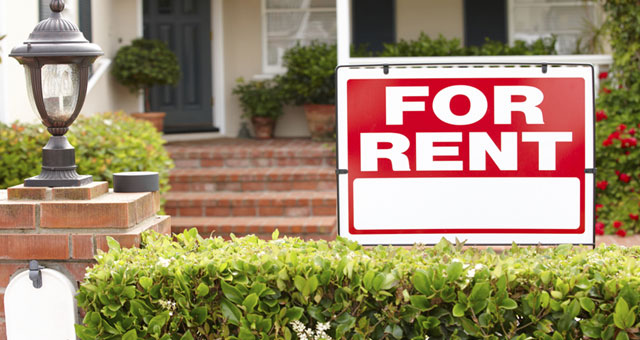 Indonesia continues to maintain the interest of international investors due to its large population and thus potentially large consumer market. Several very large infrastructure projects are in the planning stages or have recently started up. Combined with rapid growth in multiple sectors this has created the need for additional expatriate staff and management personnel which eventually affects the housing market.
Some reports indicate a decrease in the number of incoming expatriates in middle and lower management positions due to the fact that working permits for these levels are being restricted.
Multinational corporations however continue to operate, expand or establish their companies in Indonesia and therefore require expatriates in many higher management positions.
It is not surprising that the stimulated economy has resulted in price increases and this is particularly noticeable in the Jakarta residential rental property market. An influx of foreigners seeking suitable residences has been a factor in causing rents to climb higher over the past year. Although there is still no shortage of housing, prime properties that fulfil all or many of the multinational companies' security requirements, such as being in a gated community or in close proximity to an international school, are definitely increasing in price and are becoming more difficult to find. South Jakarta continues to be the most popular choice for expatriate families because of the shorter commute time to most of the international schools.
Due to the increase in demand for houses that meet these standards, landlords who were previously asking for rental payments one year in advance are now able to request a minimum of two to three years in advance. Landlords are seldom willing to negotiate a one year lease on a house. Rental prices in general have increased substantially with at least a 20% increase and in some cases 30% or more. These drastic increases come as a shock to many tenants who are forced to rent smaller, older properties or those not in a prime location. Although multinational companies typically plan for rent increases from year to year, few are prepared or willing to accommodate rent increases of this scale and are unwilling to revise their employees' living allowances. As almost all rents are quoted in US dollars, a huge additional strain has been put on housing budgets due to the increase of the US dollar against the Rupiah.
As land prices in Jakarta increase landlords are demanding a better return on their investment. They are currently enjoying high market demand and therefore are able to dictate the pricing for their properties. Housing in prime locations will seldom be empty more than a month before a new tenant moves in.
Rental rates for apartments are more stable, in particular if they are part of an international chain as they rely on corporate pricing usually dictated by overseas headquarters. Typically apartment rentals will undergo a 10% – 12% yearly increase. Because of this predicted increase, apartment leases are normally for only one year so this increase can be incorporated. However service fees can vary greatly from building to building depending on the extent of surrounding grounds and what kind of facilities are provided. Apartment rentals are typically subject to 10% VAT and 11% service charge. A number of apartment buildings have given notice that as of January 1st 2014, their service charge will increase to 13.5%. This will inflate rental rates even higher in the upcoming year.
In spite of the fact that there will be several new apartment buildings being completed in 2014, apartment owners and management remain very optimistic that they will be able to maintain their pricing and keep their occupancy rates very high. The supply of stand-alone housing however, is not keeping up with demand therefore it is highly unlikely that rents will be decreasing in the foreseeable future. As long as Indonesia continues to experience rapid growth and still requires the assistance of expatriates, Jakarta landlords will be in a strong position to dictate rental prices.
With the ongoing increase in rental prices finding your home in Jakarta has become  increasingly challenging. If you are given the option by your company of selecting
your own home in Jakarta, you may first wish to become familiar with the various residential areas. The residential areas described below have always been popular with the expatriate community due to their proximity to international schools, grocery stores, clinics, community organizations as well as great shopping and a wide variety of restaurants. Of course, there are other options as well; you may wish to live downtown or in one of the new communities constantly being developed outside the city. This will all depend on your personal preferences and needs. It is important in all cases to take into account the traffic problem in Jakarta,
and the time you will spend commuting between work, school, activities, friends and home. These are a few of the most popular areas:
Kemang (South Jakarta)
Kemang is one of Jakarta's most desirable  residential areas. It has always been popular with the expatriate community because it is ideally situated for most families. It is close to the Jakarta International School, the Australian International School and several other international schools. There is a nice variety of stores well stocked with Western and Asian food items. New restaurants, boutiques and home furnishing shops are sprouting up every day and flourishing. Kemang is also close to several clubs and organizations, cultural centers and sports facilities. In Kemang there are a few busy main roads, where most facilities are located. Stretching out from the main roads is a vast, somewhat complicated network of smaller residential roads. A wall with a main entrance gate surrounds most homes, providing both privacy as well as security. These gates often conceal a beautiful garden setting. As no master plan was devised in the early stages of development, new facilities are worked around or converted from what is currently in place.

Pondok Indah (South Jakarta)
Also very popular with the expatriate community, this area is slightly newer, with streets, homes and shopping areas which would appeal to those who prefer a more Western style home. Most homes are surrounded by walls; however the walls are more open, making the many beautiful homes visible. Homes here range from the more modest to the particularly grand. Pondok Indah is blessed with elegant, tree-lined streets and sidewalks, which distinguish it from many other areas in Jakarta where sidewalks are few. Pondok Indah enjoys the same advantages as Kemang in terms of proximity to facilities. Here you will find the very popular Pondok Indah Mall shopping area, complete with department stores, cinemas and restaurants.
Cipete / Cilandak (South Jakarta)
This area, located between Kemang and Pondok Indah, boasts the same advantages as the former in terms of location, but is decidedly more local in flavor. There are many beautiful homes, some of which have relatively large gardens. The streets are relatively quiet and retain their Indonesian character. Street hawkers roam the neighborhoods selling their wares, sounding their horns and bells; school children fly their kites – this is a popular area with a lot of character. The Jakarta International School, the French International School and the SOS Medika Clinic are located here.
Menteng (Central Jakarta)
Menteng is a very special area to Jakartans. What sets it apart and distinguishes it from other areas is its  history. Menteng can be described as old, elegant and aristocratic. Here you will find many of the original stately Dutch homes, and what is left of any colonial architecture or character. This neighborhood is noted for its embassies  and ambassadors' residences, and is home to many Indonesian government officials. Menteng is close to the downtown area, offices, shopping centers and restaurants.
Kebayoran Baru (South Jakarta)
Much the same as Menteng, this area consists of many beautiful homes and landscaped areas. It is also popular with many government officials. Kebayoran Baru encompasses the busy Blok M and Panglima Polim shopping areas, and is situated conveniently between the downtown area and Kemang. The popular Pasaraya Grande department store is located here.
Kuningan (Central Jakarta)
Kuningan can best be described as a residential area within the business district. There are attractive new apartment complexes here, as well as the older Pertamina Oil Village housing development, with its American style streets and sidewalks. Kuningan has a metropolitan atmosphere, and is close to shopping centers, restaurants, hotels, office buildings and medical facilities. It also houses the embassies of many countries.

Permata Hijau / Simpruk (South Jakarta)
This area, very close to the large Senayan Sports Stadium and the very elegant and chic Plaza Senayan and Senayan City malls, has a wide variety of homes and apartments. Here you will find wide, quiet streets and particularly good access to sports facilities. It is very accessible to the downtown area. There is a wonderful street-side plant market close by with one of the largest selections of plants and flowers in Jakarta.
Bintaro (South Jakarta)
Bintaro is an area on the south-west outskirts of Jakarta comprising newer, middle class housing developments and private homes. Because it is a newer residential area, there are few amenities aside from a shopping plaza and basic supermarkets. The British International School is located here on a large campus, and the Japanese International School is nearby.
Colliers has an extensive data base of houses and apartments and we are at your service to help you find your ideal home in Jakarta.