Kanika Rajpurohit is living her dream as a Hindi teacher at Beacon Academy, while also actively contributing as committee member of India Club Jakarta.
Kanika started her career as a teacher in RSV JNV branch (CBSE affiliated) and Singhania University Bikaner (Rajasthan) in India. "I used to teach various subject like English, Sanskrit, Hindi, Psychology and moral science," she said.
She moved to Jakarta in December 2011 with her husband. During her initial days in the city, she learned Indian classical dance and music from JNICC (Jawaharlal Nehru Indian Culture Center). "Two and half years later, I got an opportunity to work with Beacon Academy to again pursue my professional career as a teacher."
Kanika has always wanted to teach. "I really enjoy teaching. I think that while teaching, you are not only helping society to build the future of tomorrow, but you also learn a lot from this new generation," she shared. "I feel more energetic and active while teaching the young generation!"
In addition to her regular job, she actively involved as a committee member of India Club and co-founder of Indonesia Hindi Association. Her passion in contributing to the club and promoting Indian culture in Indonesia is inseparable from her family background. "I grew up in a traditional Rajpurohit (Brahmin) family, so I saw people around me and my family members always gives a lot of respect to our Indian culture and tradition," Kanika shared.
India Club, according to Kanika, unites people through its programs and promotes Indian culture to the fullest. "India is a country with diversified cultures. India Club supports all Indian culture and traditions. We always try our best to conduct various programs of each region of India," she continues. "Everyone associated with India Club feels connected to each other, which is a true reflection of India in Jakarta."
Kanika loves living in Indonesia. "It is a peaceful country and that is reflected in people's faces here. They also really give a lot of respect to Indians and Indian culture, as they love Bollywood and celebrate all the Indian festivals," she said.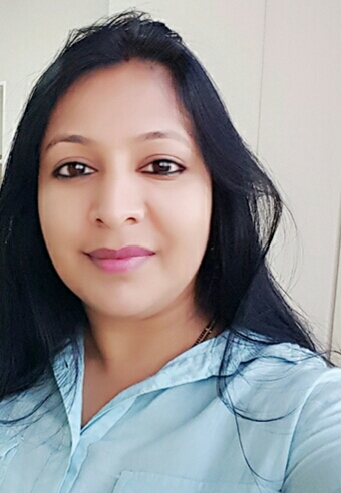 Although she is busy with her career, activities in India Club and her family, Kanika balances her professional and personal life driven by her passion and nature. "You will never complain if you love your work and never feel tired if you want to spent time with your friends, family, social clubs and to support some causes to balance it out," she said.
It is not surprising if she can balance her professional and personal life well, since she always holds to a principle that, "when you are passionately working or desiring for something, then everything surrounds you make it happen for you."
She enjoys every moment of her life to the fullest, and loves whatever she does. "But if life throws and opportunity in my way which is more interesting to me, then I would like to explore that too," she smiles.