Kavita has been living in Indonesia since 1997. She owns Sparkle Beauty Salon in Taman Kemayoran Condominium (TKC). She started Sparkle to cater to expat Indians just who are uncomfortable to go to salon due to the language barrier. "So, my salon is a place where they can come and receive treatments without worrying about language barrier (because I speak their language)," said Kavita who has been in the industry since 15 years.
Beauty is also her passion. Before moving to Indonesia, she was running her salon in Mumbai. "I am a trained beautician," said Kavita. Sparkle salon's expertise is in hair treatments, manicure and pedicure, as well as facials. "Our most favorite treatments are hair spa and manicure and pedicure," she continued.
Kavita always makes sure that her clients get the best treatments and service. On hair coloring, for example, she always helps them to choose the color that suits them. "We have to give what they want, along with the right consultation. I have to convince whether their choices suit them or not," said Kavita. "And usually, they are convinced. That is my quality," said Kavita who believes that her degree in psychology helps her to understand people's need.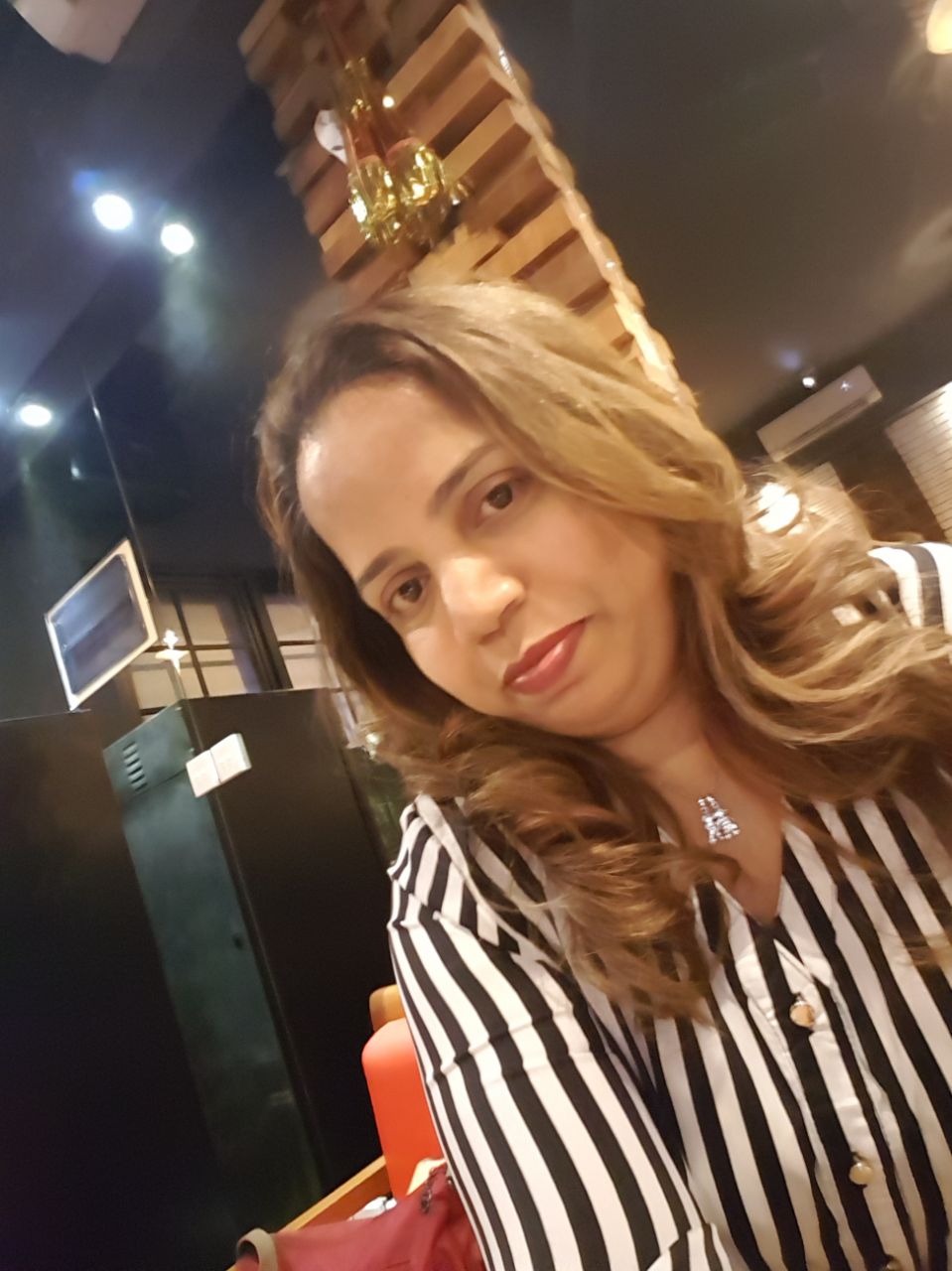 She allays her customers concerns, who want to try new hair colors that hair coloring is fine as long as they take care of their hair. "There are so many people think that their hair will be spoiled after coloring. But I told them that it will not happen if they give proper treatment to their hair, for example hair mask and hair spa. That way, you can still follow the trend without worrying that your hair will be spoiled," she continues.
Sparkle welcomes everybody for beauty treatments. "This is a unisex salon, so I welcome women and men too," said Kavita. "We have facial and manicure and pedicure for men—those are actually cleansing treatments. Men also want to look handsome and well-groomed, so these treatments are there for them."
Other than her day-to-day responsibilities at Sparkle, Kavita is also part of a team which loves to organize events. "We like doing events in our apartment complex. We have a good team there, and we organize the event together for the residents," said Kavita. "These events are organized for fellow residents of TKC. We want to make entertaining events for them to enjoy."
TKC has started organizing events two years ago, their first event was a Food Festival, which got a very good response from the audience. "It was way beyond our expectations. We expected only 40 to 50 people would come, so we did it at our small community hall. But that time the crowd was about 150 people and the place was insufficient," said her. "On the next event we did not even think about using the community hall, so we use the futsal court instead which has a much larger capacity."
After successfully organizing Food Festival, TKC organized Fun and Fair event as well as Holi Festival in the last two years, which got so many compliments from the audience. TKC also had high tea session only for ladies of TKC as a introduction for ladies with each other. "There are so many ladies there who did not know each other. So we organize introduction sessions for these ladies, which we can talk and get to know each other better," said Kavita. Currently TKC is preparing the Holi Festival which will be held on Sunday March 12th.
Kavita believes that nothing is impossible. "I don't dream for success, I work for it," she said. With her spirit, she hopes that she can open more branch of her salon in the future. "I want Sparkle to literally Sparkle and I will keep growing it," she closed the interview.
Also Read: 5 Hair Salon for Kids in Jakarta