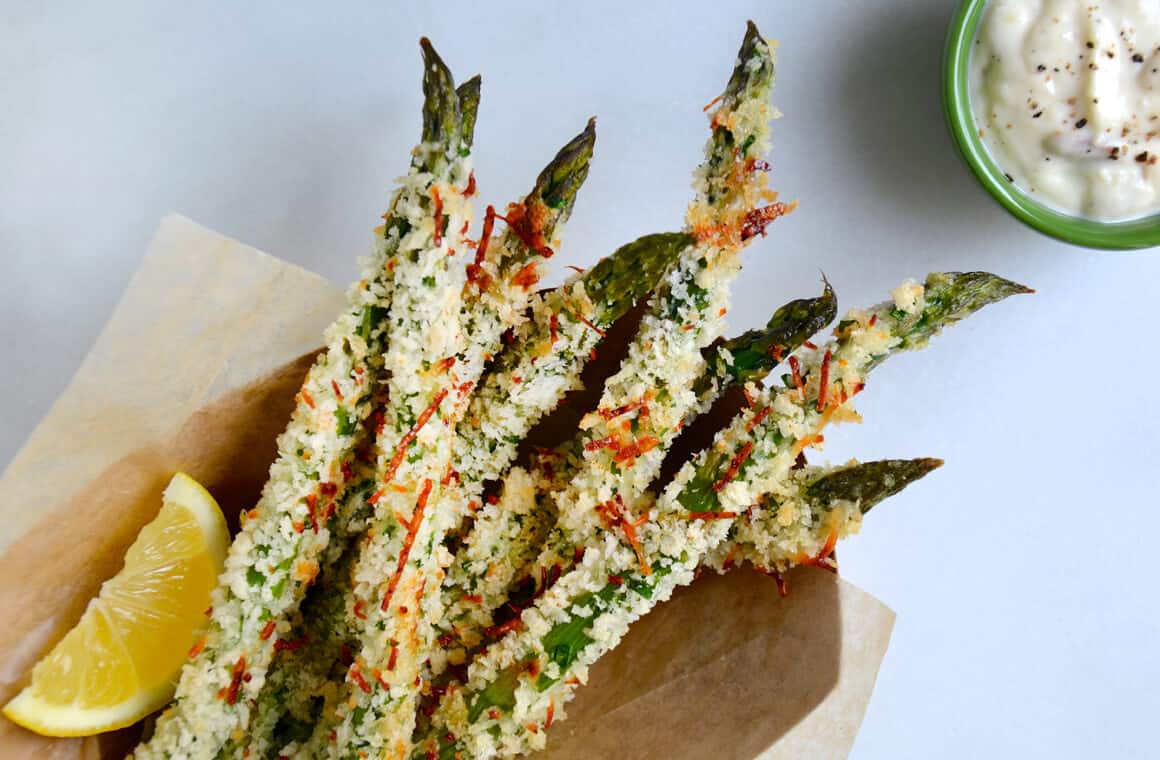 Finding healthy snacks can be quite a challenge at times. We all want to eat those greasy, crispy unhealthy snacks. A wonderful alternative is Asparagus,  riddled with antioxidants, fiber, folate, potassium and more. Try snacking on these baked asparagus fries for a healthier option which is also keto friendly.
Ingredients:
1 pound of asparagus, trimmed
1/2 cup of flour
2 eggs, lightly beaten
1 cup of panko breadcrumbs
1/2 cup grated parmesan cheese
salt and pepper to taste
Directions:
Preheat the oven 200 degrees. You can either lightly oil the baking sheet or coat it with nonstick spray.
Mix the panko breadcrumbs, parmesan cheese, salt and pepper in a bowl.
Roll the asparagus in the flour, then dip into the egg. Afterwards, roll into panko mixture. If it's not sticking well, you can press it for more adhesion.
Place the asparagus separately on the pan and bake for 10-12 minutes.
Serve it with whatever sauce you prefer from blue cheese dip, ranch sauce, tomato sauce or chilli sauce.
Rather than eat unhealthy or non-nutritious snacks such as chips, cakes or chocolate, why not snack on these baked asparagus fries. These asparagus fries can also be served to your friends for a dinner party. Delicious, nutritious and easy to cook, we assure  you that they will fully enjoy this savory snack!
Have you tried this recipe? Do share in the comments below!