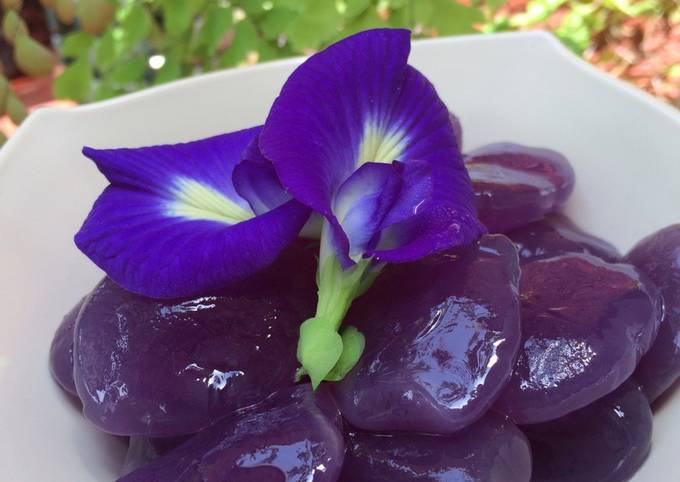 Kolang Kaleng is from the young fruit of the Arenga pinnata tree. In Indonesia, it is usually served and eaten to break the fast during the fasting period of Ramadan. The cooking process is quite simple (even for such a delicious snack!), by just boiling it with added sugar and a bit of flavor enhancer.
Ingredients:
Telang flower 2 tea spoons
Cinnamon 10 cm
cloves 2 pieces
Pandan leaves 2 pieces
sugar 500gr
kolang kaling 1 kg
Method:
Put telang flower in boil water, then put a side for coloring
Then boil kolang kaling together with sugar…then put cloves, and water of telang, boil till kolang kaling become blue…
Shared by Sari Bondan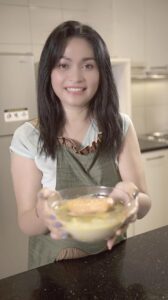 As a mother, I spend a lot of my time cooking meals for my two children. Even with each of our own busy schedule, my family are very used to eating at home, especially during this pandemic. I always loved turning simple home-cooked meals into fancy meals, which is my secret to having my kids looking forward to go back home to enjoy what is on our dining table every single day.
After spending my mornings cooking for my family, my interest in gastronomy grew. To pursue my passion and help Indonesian gastronomy flourish, I am now dedicating my time as Indonesia Gastronomy Community (IGC)'s Director of Regional Development.