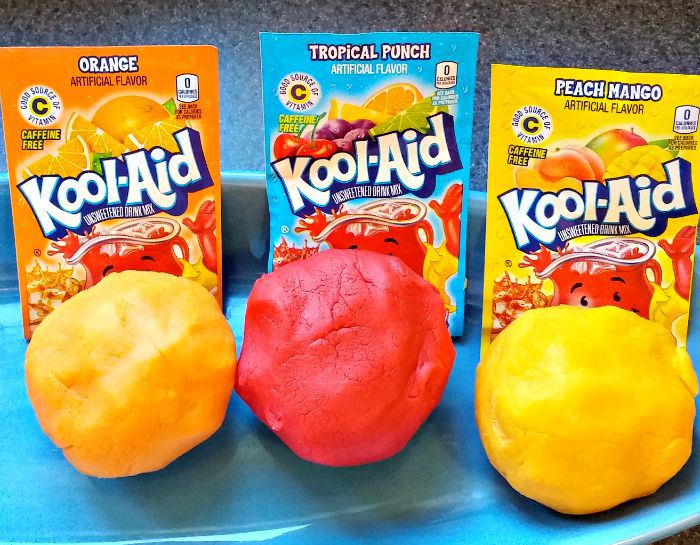 (This is easy, inexpensive, Play Dough, and deliciously fruit-scented!)
Mix:
2 1/2 C water
1/2 C salt
2 regular packages of unsweetened Kool-Aid or Wyler's drink mix
Mix:
3 T salad oil
2 C boiling water(yes, I know oil & water don't mix but give it a swish anyway!)
Add liquid to dry and mix well.
You will want to knead it to proper consistency.
Store in airtight container.
Tastes awful. May stain skin or clothes but it is better than regular food coloring.
Gains color and scent from the powdered drink mix.