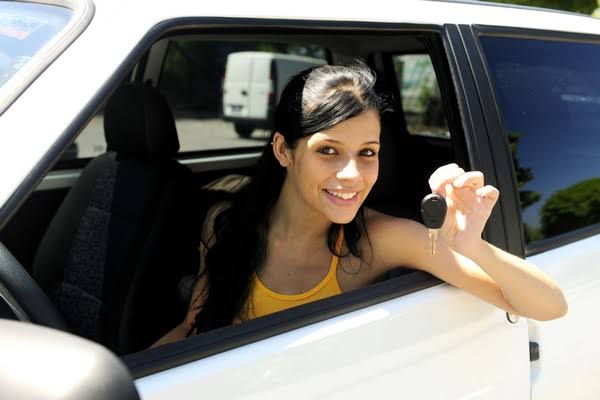 The ability to drive is a learned skill which can empower you. It enables you to be more self sufficient and also gives you freedom to explore new places with a self drive car. Here are some driving courses around Jakarta.
Indonesia Defensive Driving Center (IDDC)
Established from 1997, Indonesia Defensive Driving Center (IDDC) has successfully become one of the largest safety and defensive driving training providers in Indonesia and the Asia-Pacific region. It offers programs that are up to international standards, ranging from basic defensive and responsible driving training for light and heavy vehicles, advanced training programs to more specialized training programs such as First-Aid Training for Drivers and Bikers Programme or Online Driving Training Programme.
Address: Plaza Tanjung Mas Raya Estate, Blok B-1, No 19. Tanjung Barat, DKI Jakarta.
Phone: +62-2178844212 (Hunting)
E-Mail: info@iddc.co
Website: http://iddc.co.id/
Jakarta Defensive Driving Consulting (JDDC)
Since 1991 JDDC provides a full spectrum of driving courses designed to teach drivers and motorcyclist how to cope with and handle the varying road hazards, which exist specifically in developing countries. Some of the services offered include the Defensive Driving and Riding Training Program, Consulting program and event organizer to educate other drivers and motorcyclists on safety programs.
Address: Jl. Gedung Hijau Raya SF 07 No. 74, Pondok Indah, Jakarta Selatan
Phone: +62-217668505 / +62-2175915240
Email: jddc.1stdrivingsolution@gmail.com
Website: https://www.drivingsolution.com/
Rifat Drive Labs (RDL)
Rifat Drive Labs is one of the most renowned driving schools, as it has been officially certified by Government officials such as BNN and BNSP. Other than basic theories and practice defensive driving classes, it also offers training on numerous other vehicles such heavy vehicles, forklifts and pro driving.
Address: Komplek Polri Kavling B9, Gatot Subroto, Jakarta Selatan
Phone: +62-215256560 / +62-2152962876
E-Mail: info@rdl.co.id
Website: http://www.rdl.co.id/index.php/main/page/home
Satria Jayanti
Satria Jayanti is one of the best driving school options for those residing in East Jakarta. This driving course offers a syllabus complete with theoretical studies and practice tests on the main roads, parking and more. Other than private sessions with professional and hospitable instructors, they also offer flexible times for the classes either at nights or on Sundays.
Address:
Jl. Raya Jatiwaringin No.7, Cipinang Melayu, Makasar – Jakarta Timur.
Phone/Whatsapp: +62-81227227139 / +62-81286700269
Jl. Delima Raya No.2 RT.13 R1.03, Malaka Sari – Duren Sawit.
Phone/Whatsapp: +62-81290550875 / +62-81227227137
Jl. Raya Jatiwaringin No.7, Cipinang Melayu, Makasar – Jakarta Timur.
Phone/Whatsapp: +62-81227227139 / +62-81286700269
Jl. Pahlawan Revolusi (Depan SDN 02) Jakarta Timur.
Phone/Whatsapp: +62-8170033 451
Jl. Dewi Sartika No.74 Cawang, Kramat Jati, Jak – Tim (Depan BNI Syariah).
Phone/Whatsapp: +62-81286700269 / +62-81227227139
Jl. Lap. Tembak Komp. Indokisar (Ramayana) Jakarta Timur.
Phone/Whatsapp: +62-81286700269
Website: http://www.satriajayanti.co.id/
PT Hutomus Yokonsa Jaya
Located at DR Saharjo No.212 South Jakarta, this driving school offers intensive driving classes. Offering professional instructors and services, you can learn to drive in no time at all! Not only learning how to drive, they also offer services to help you with the process of making your driver's license, either SIM A or SIM C.
Address:
DR. Saharjo NO. 212 South Jakarta (ACROSS HARRIS HOTEL)
Phone: +62-212283 7261/ +62-8131587 2277
Manggarai Utara NO.3A South Jakarta
Website: https://mahirnyetirmobil.wordpress.com/author/mahirnyetirmobil/
Harinata.com
Harinata.com driving school is located in West Jakarta. What sets this driving school apart from the rest is that you won't be charged with administration fees and the school offers pickup service for its clients. There are several courses you can take at Harinata.com from beginner stage, advanced and custom. For the duration of the teaching, you can choose from 10 to 24 hours. They also offer programs for both manual and automatic settings.
Address: Taman Palem Mutiara Kamal Raya Jakarta Barat
Phone: +62-81285450303
Email: marketing@harinata.com
Website: http://harinata.com/
Ulisa (Usaha Lima Saudara) Driving School
Considered to be one of the oldest and most established driving schools in Jakarta, Ulisa has served its customers since its establishment in 1951 for 60 years. You can learn both automatic and manual car settings. To make things easier for you, Ulisa is also one of the schools that offers help to those who want to attain a driver's license.
Address:
ULISA MENTENG, Jl. H. Agus Salim No. 60 (Belakang Sarinah), Jakarta Pusat Phone/Whatsapp: +62-81212054381
ULISA FATMAWATI, Kawasan Ruko Fatmawati Festival, Jl. RS Fatmawati Raya (Seberang RS Fatmawati), Jakarta Selatan
Phone/Whatsapp : +62-812 8403 8030
ULISA PIK & PLUIT
Phone: +62-81213291811
Go Drive, Jln. H Agus Salim No. 60, Menteng, Jakarta Pusat
Phone/Whatsapp: +62-81213291811 Website: www.GoDrive.co.id
ULISA KELAPA GADING, Jl. Kelapa Kopyor Timur III BH-2/1, Kelapa Gading Barat, Kelapa Gading, Jakarta Utara
Phone: +62-214520327
ULISA GROGOL, Jln. Muwardi 2 No. 1 (Seberang Grogol Jaya), Jakarta Barat
Phone : +62-215605693/ +62-85813979583
ULISA GUNUNG SAHARI, Jl. Gunung Sahari no. 42D, Gunung Sahari Utara, Sawah Besar
Jakarta Pusat
Phone: +62-216498711
Website: https://www.ulisa.co.id/
Have you tried any of these driving schools? Share with us your opinion in the comment section below!