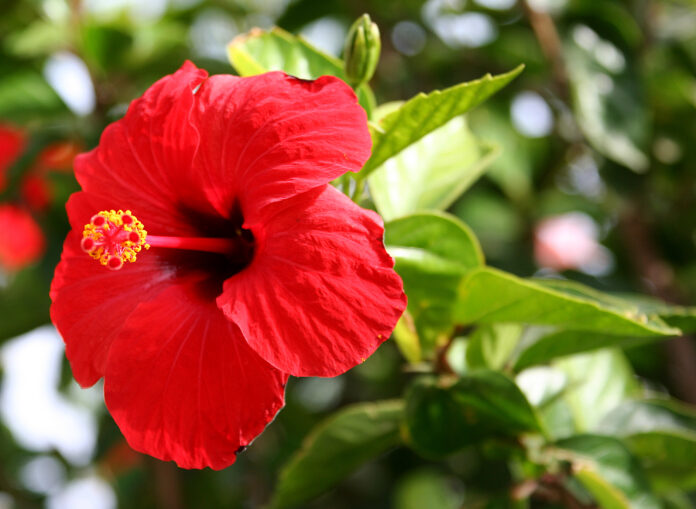 Since ancient times, flowers have been a popular gift or offering. It is believed that if a person with righteous deeds offers flowers and heartfelt prayers to the gods, then God will bestow their blessings on them. Flowers, in particular are an important part of all ceremonies in Hindu culture. Offering flowers at the feet of God's idols is a symbolic act of offering the purest and sincerest prayers to the highest power.
Each god or goddess has their own preference when it comes to flowers. Therefore, each flower has the ability to attract a certain god. It is believed that each person can attract a lot of happiness, wealth and well-being by offering certain flowers to certain gods who have certain flowers dear to them.
Here are the list of flowers for each God or Goddess:
Dhatura (Lord Shiva)
According to the Hindu religious text Vamana Purana, Dhatura appeared on the chest of Shiva when he drank poison that was churned out of the ocean by the gods and Demons. Since then, it is his favorite flower and is offered to him to get rid of ego, envy, rivalry out of one's life.
Red Hibiscus (Goddess Kali)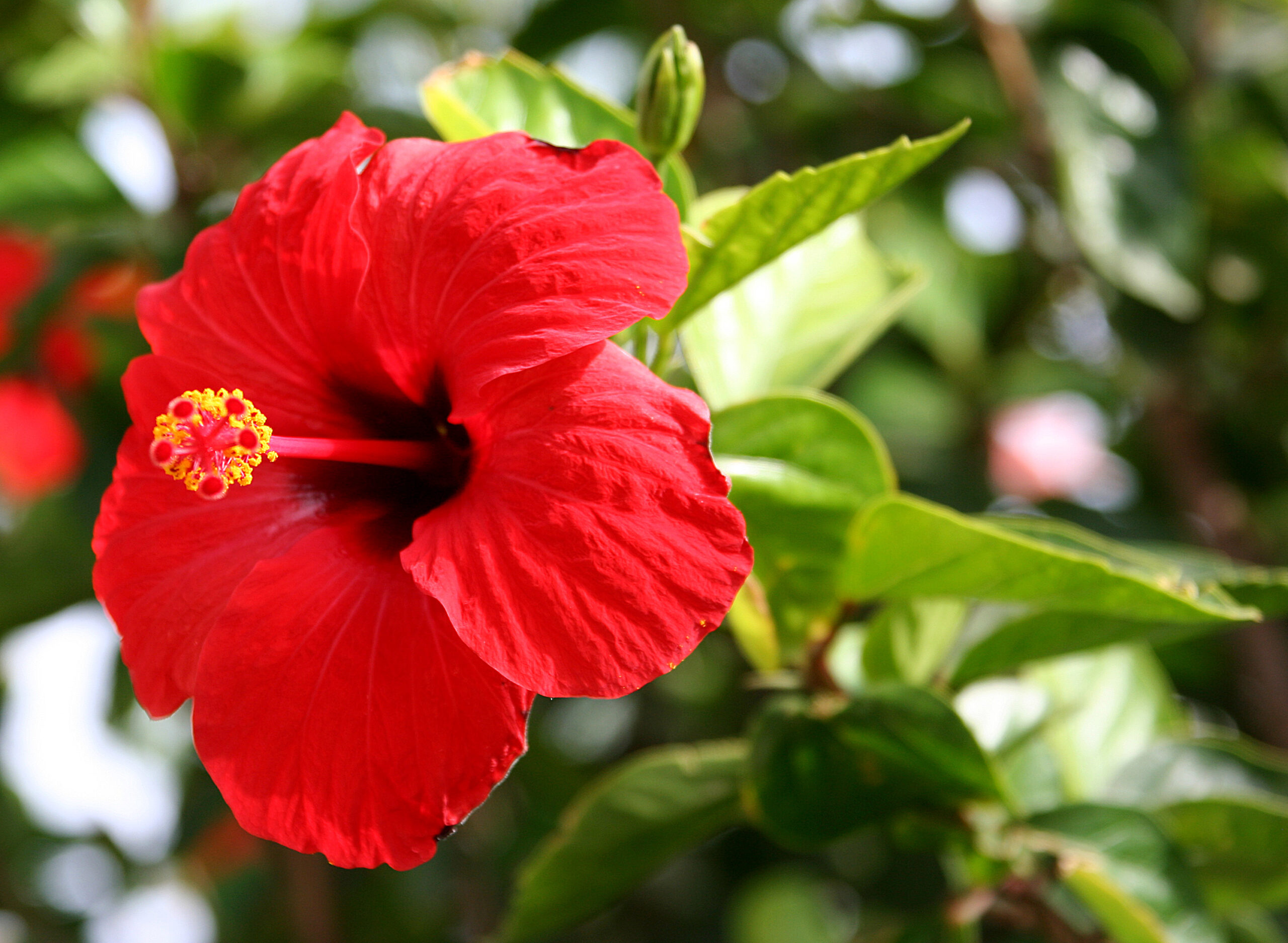 The flower represents Maa Kali's tongue and the color denotes her fierceness. Thus, in West Bengal, red Hibiscus flower is made into a garland of 108 flowers to be offered to the Goddess.
Parijata (Lord Vishnu)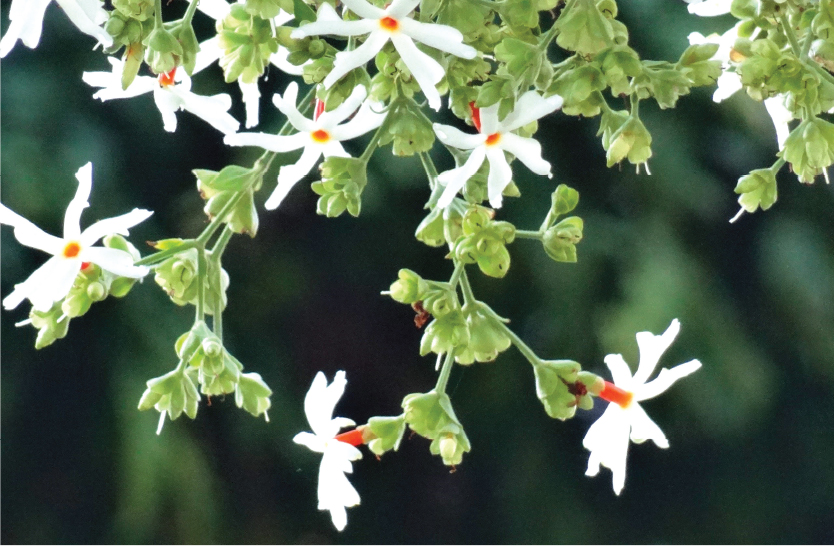 Parijata flower or Night-flowering coral Jasmine whose roots are in heaven. This flower is believed to be the favorite of Lord Vishnu, Goddess Laxmi and their incarnations. It is believed that this tree was churned out of the ocean by the Gods and demons. Afterwards, Lord Vishnu brought it to heaven because of its beauty and fragrant smell, which would spread the scent all over. It is hence considered his favorite flower.
Lotus (Goddess Laxmi)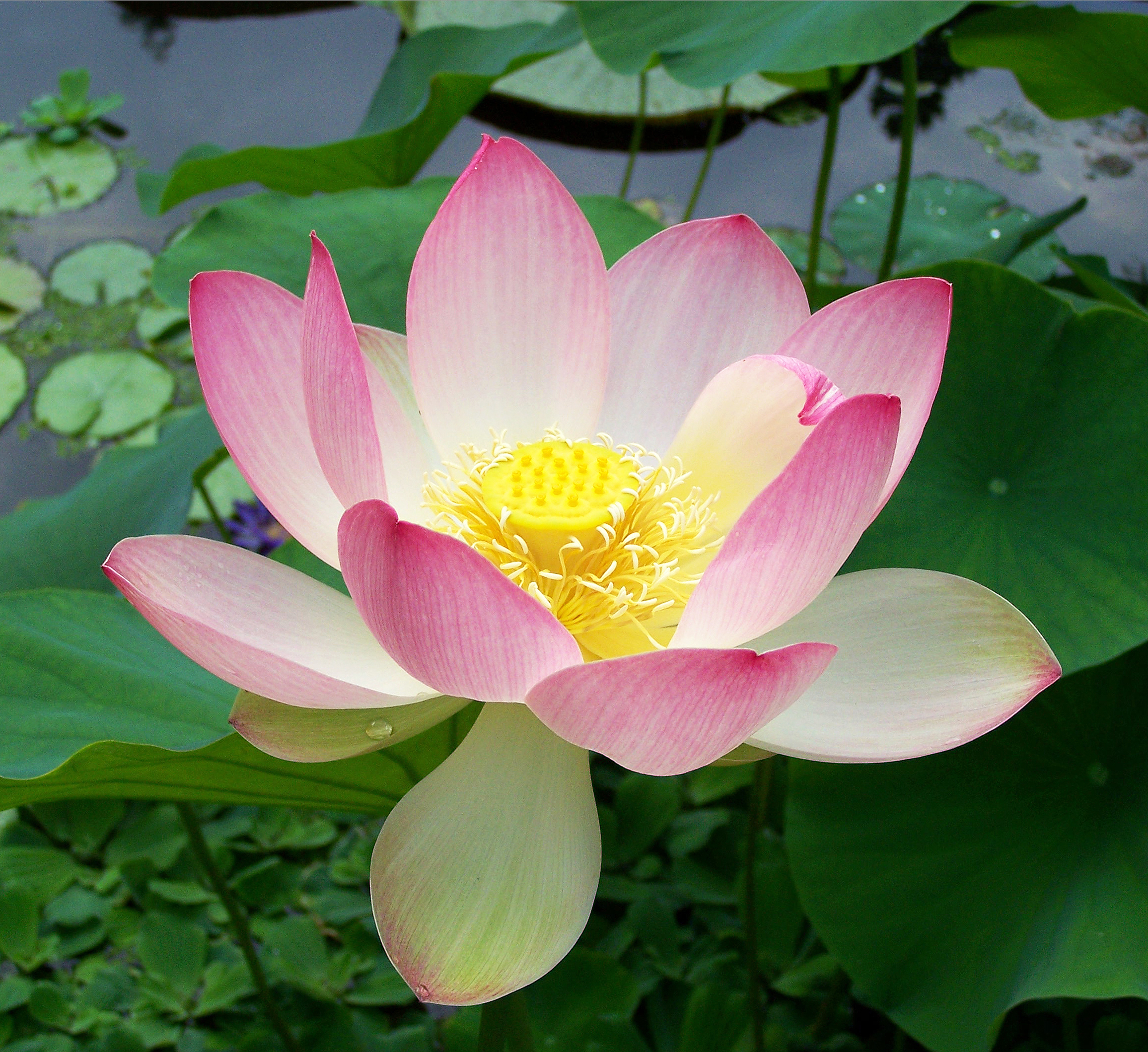 The Goddess of wealth and prosperity, Laxmi sits on a lotus flower and it can thus be concluded that it's her favorite. If you offer a Lotus flower to goddess Laxmi during Diwali or Laxmi Pooja, her gratification will be returned by granting you wealth and good fortune. If you keep a lotus seed mala or rosary in the temple of your home, it will please her.
Marigold (Lord Ganesha)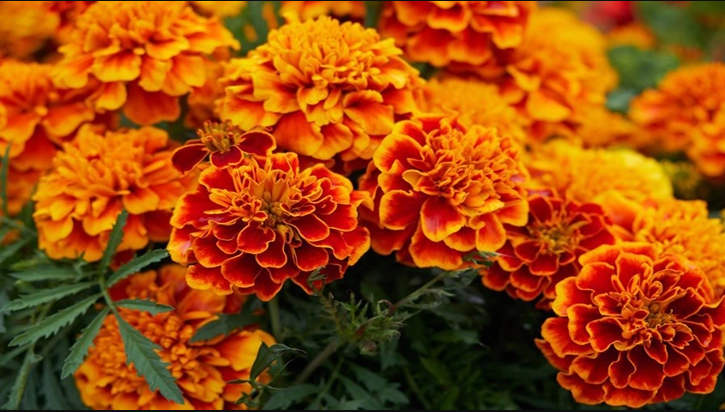 All red colored flowers are dear to Lord Ganesha but the yellow saffron flower named Marigold is a particular favorite. In particular, Red Genda or Red Marigold flowers are seen as Lord Vinayak's favorite. This flower is special because it is the only flowers of the Hindu deities that can be divided into its petals. Other than that, Marigold flowers represent positivity and are auspicious.
Palash (Goddess Saraswati)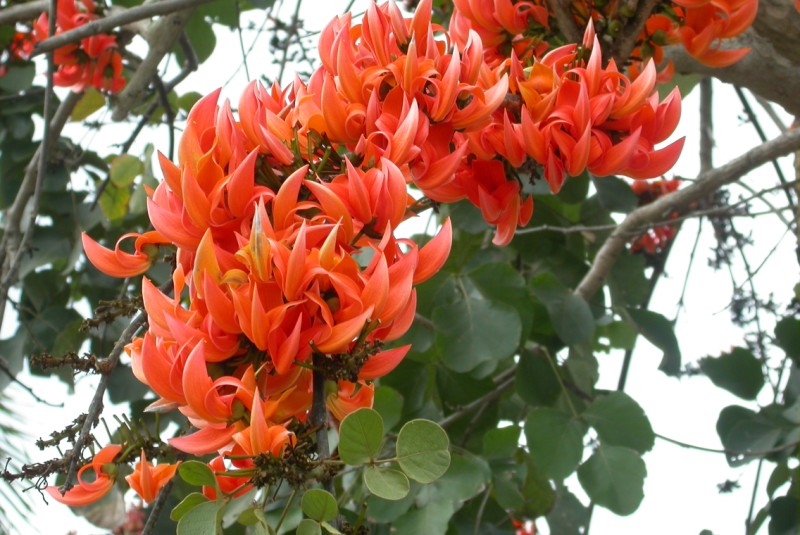 Goddess Saraswati is the Goddess of knowledge, who is also particularly fond of white flowers. Which is why the worship of Goddess Saraswati is considered incomplete without the presence of Palash flowers, which are her favorite. These beautiful flowers resonate knowledge and creativity hence blends perfectly with the goddess of wisdom.
Tulsi (Lord Krishna)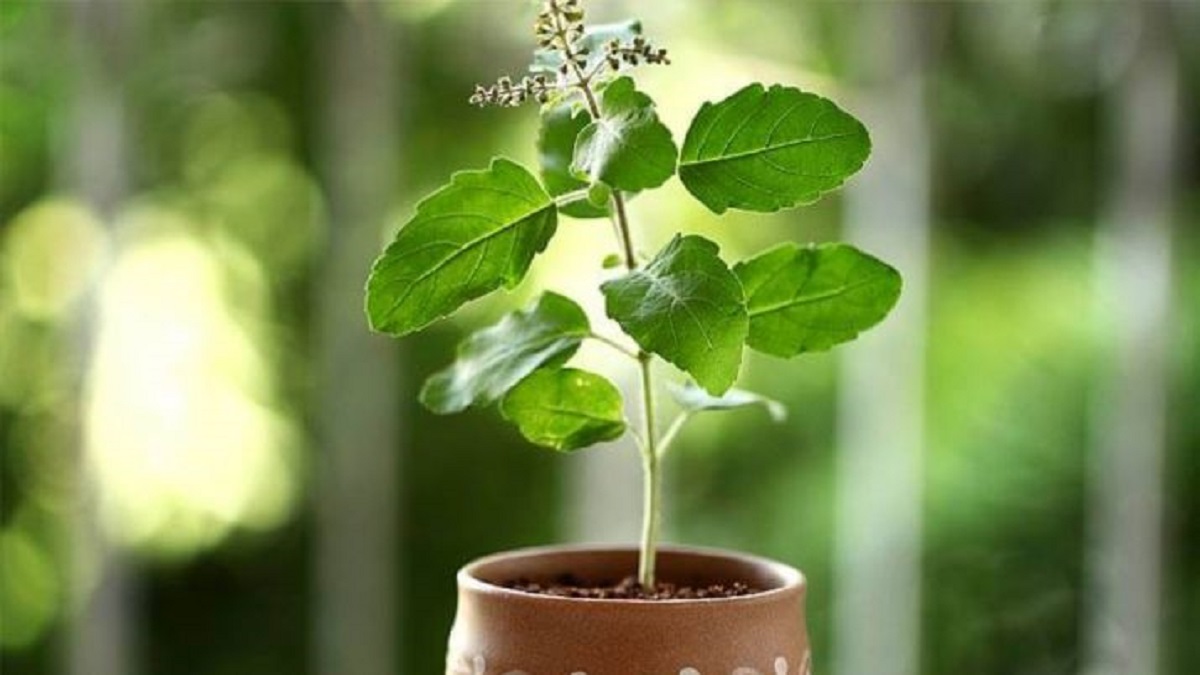 Tulsi is a medicinal plant that is both used a flower and an auspicious leaf for the worship of Lord Krishna. Due to his fondness for this plant, it is present in most of the temples as Prasada. Hence, Tulsi is also known as Krishna tulsi. Other flowers beloved by Lord Krishna includes blue Lotus and coral flowers.
Akanda (Lord Shiva)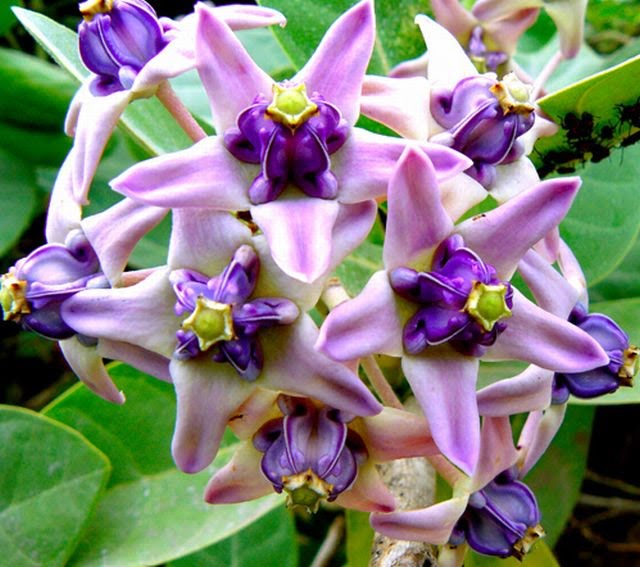 This gorgeous but unique looking flower is also called the Crown Flower which is considered Shiva's favorite because of its color and shape. This poisonous flower is therefore a must-have ingredient for Shiva's Puja and its auspiciousness can be determined by it being used in pujas – specially offered to Mahadeva, the destroyer for his puja.
Jasmine (Lord Hanuman)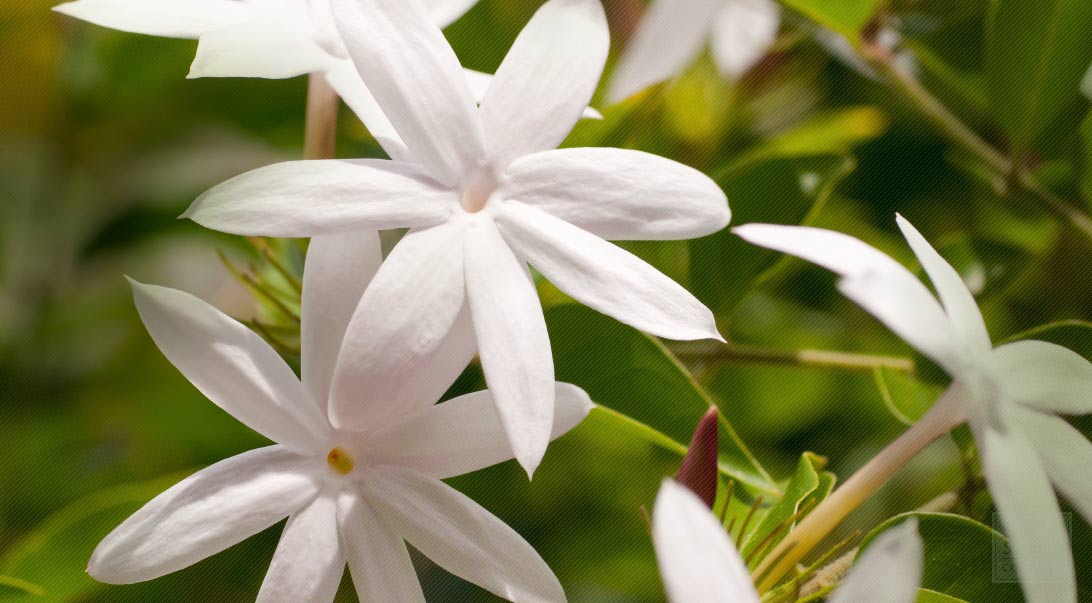 Although Jasmine flowers are known for its fragrance and used for its medicinal properties, these flowers being the favorite of Lord Hanuman holds religious importance. According to rituals, he is supposed to be offered five Jasmine flowers, also known as Chameli. Offering Jasmine oil along with sindoor or vermilion to him also helps in warding off evils from your life.
Which of the flowers above do you put in your puja the most? Tell us your opinion in the comment section below!