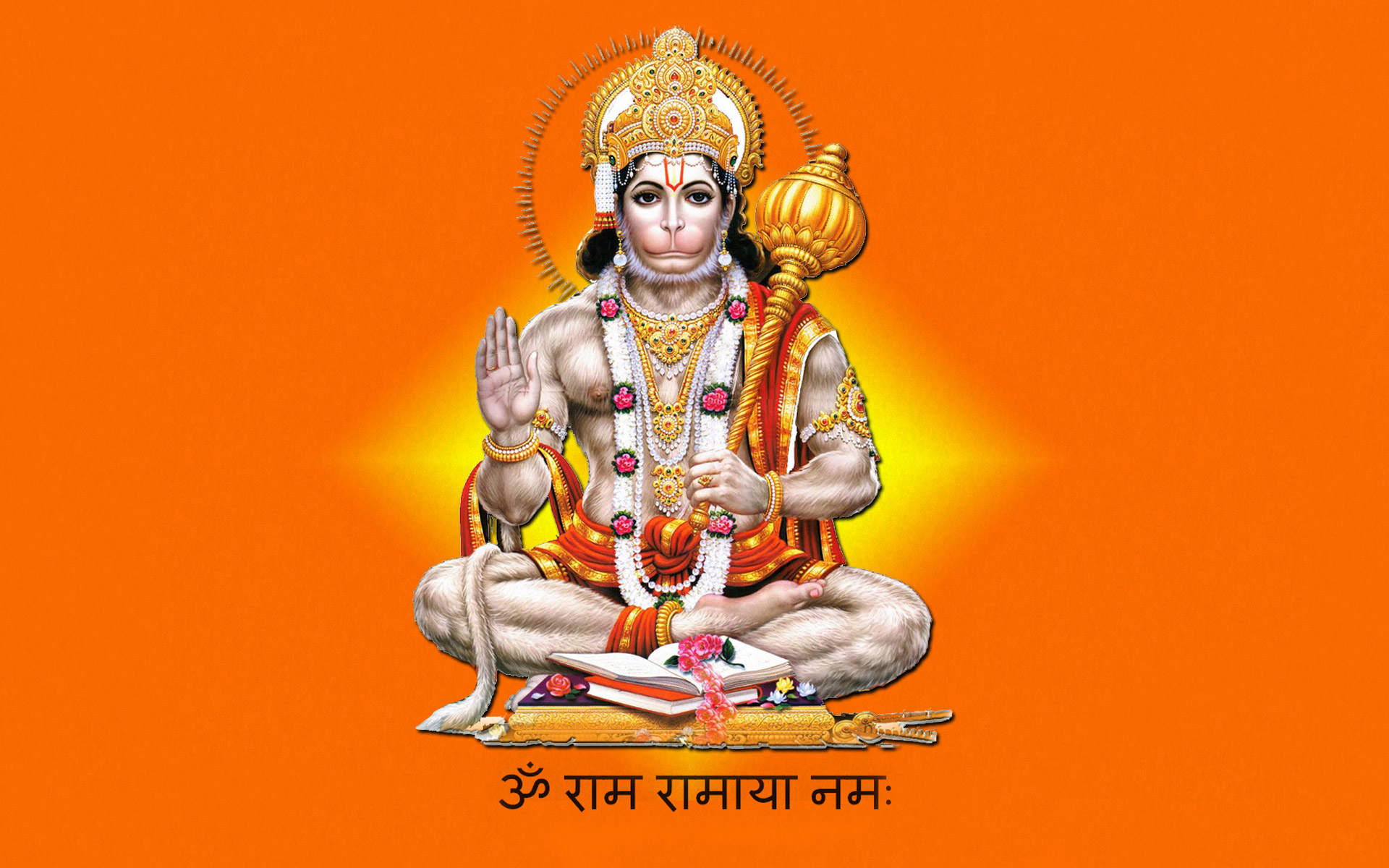 Celebrating Hanuman Jayanti – a reminder of the most ancient and most powerful superman!
Hanuman, the monkey God, is a central hero of the Ramayana. Widely worshipped in India, he represents the faith that can move mountains. His fame is extolled in the Hanuman Chalisa, a song of 40 verses written by Goswami Tulsidas in the 16th century.
Lord Hanuman symbolically stands for pure devotion, complete surrender and absence of ego.
Hanuman was born to Kesari and Anjana Devi, with the blessigs of Lord Shiva. He is also known as the son of Vayu (Pavan putra), since he is Anjana's son and also known as Anjaneya.
He was the most ancient and powerful superman known to mankind, with the ability to fly across long distances and evoke terror in the hearts of powerful demons. As a child he is said to have flown into interstellar space and tried to grab the Sun, thinking it was some kind of fruit. The Sun God, later became his teacher.
According to Hindu mythology, Hanuman was endowed with miraculous powers and strength with the ability to expand or contract himself, ability to fly long distances and evoke terror in the hearts of demons.
He is also attributed to have impeccable manners and refined language which impressed Lord Rama. Hanuman's devotion to Lord Rama is the highest form of devotion and self-surrender.
Hanuman we see represented a great hero who is completely devoted to his lord, to his master, to his guru: Rama.
"He had Bhakti, Sakti, Vidya and Seva-Bhava, Brahmacharya and Nishkamya-Bhava. He never boasted of His bravery and intelligence. He said to Ravana, "I am a humble messenger of Sri Rama. I have come here to serve Rama, to do His work. By the command of Lord Rama, I have come here. I am fearless, by the grace of Lord Rama. I am not afraid of death. I welcome it, if it comes while I am serving Lord Rama." Mark here how humble Hanuman was! How devoted He was to Lord Rama! He never said, "I am brave Hanuman. I can do anything and everything." ~Swami Sivananda
His character is about alignment with the forces of good, helping the weak with self control, unconditional faith and total surrender.
As a prominent warrior of the monkey race, he is thought to represent the animal nature of man, who through the path of devotion and service to God is transformed and attains immortality.
Hanuman Jayanti is celebrated on different dates in different parts of India to honor his birth. In Maharashtra and Karnataka it is celebrated on the full moon day in the Hindi month of Chaitra, in Tamil Nadu and Kerala, during December and in Odisha during April.