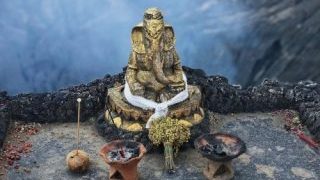 Lord Ganesha, also named 'Ganesh' or 'Ganapati' is the God of wisdom, success and good luck in Hinduism. Not only that, but he is also a giver of different types of favors. Lord Ganesha is also known as Vighneshvara which in Sanskrit means the one who was the Lord of Obstacles or Difficulties. It is thus that the Hindu tradition states that by worshiping Ganesha, one can remove all obstacles and difficulties.
In Indonesia, there are still some parts of the country where Hinduism is practiced. One is Gunung Bromo, where there are both tradition and religion with deep roots among the people there. One of the characteristics of religion present in that area is Gunung Bromo Festival or Yadnya Kasada, where Tengger people who live near mount Bromo remember every year of the large sacrifice Kesuma has made to save the people of Tengger and his parents. Since then, it has been the practice of the Tenggerese to pray to Supreme Lord, Widi Wasa in the temple, Pura Luhur Poten, on the 14th day of the Kesada (the 12th month of the Tenggerese calendar). They would climb up the Mount Bromo and throw sacrifice which includes fruits and animals such as goats into the caldera.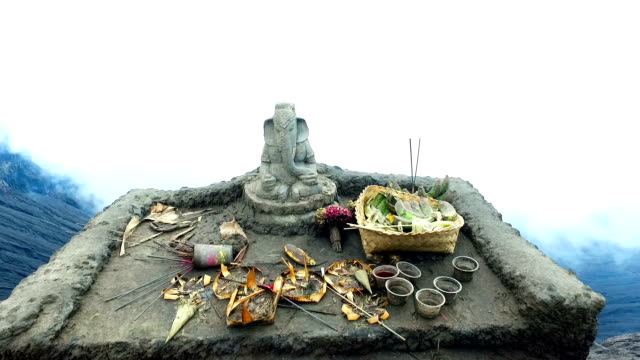 There is a statue of Lord Ganesha at the edge of Mount Bromo Volcano Crater. It is believed to carry great significance to the people living around Mount Bromo as they believe that Lord Ganesha is their protector from this active volcano. According to legends, the idol was installed on the mountain by their ancestors around 700 years ago. To this day the Tenggerese people still make numerous offerings to the Ganesha in the hopes that it will protect them from the active volcano.
Read the full story and legends here in this link>>
Mount Bromo is therefore considered to be a very sacred mountain for the Tenggerese people. The volcano itself is named after Lord Brahma which is pronounced Bromo by the East Javanese people. For that reason, there are numerous Hindu references that is planted by the Tenggerese up in Mount Bromo.