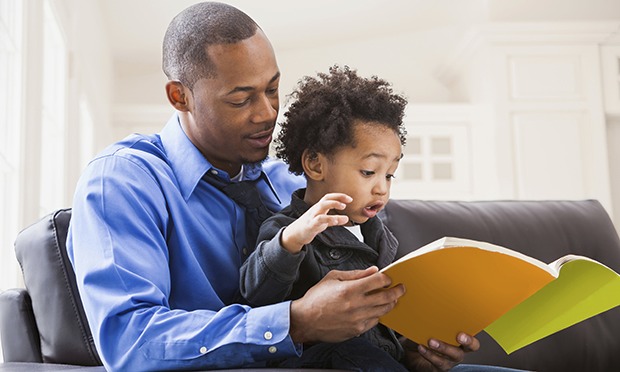 Contributed by: PS
My son is in fifth grade and reads at a tenth grade level. That's fine, you say, but we aren't all blessed with bookworms. My son started reading when he was 4 years old. He was the firstborn and got all my time and attention. I read to my son on a daily basis. It has now become a struggle to keep him away from books or he just drifts away from reality in the middle of dressing up or eating his food or just being in the same room with his friends. He is happiest with his little nose stuck within a thick fat book on anything under the sun.
I assumed that reading comes naturally and requires no effort for children and that is how maybe I had started reading. My second child, a daughter however made me learn differently. Preschool was a breeze and the teachers would tell me how intelligent she was and she could never still we never got around to reading books together. Then at the age of six, she joined Grade 1 and my bubble burst. She could not read! All efforts on sitting with her and reading to her just made her feel pressurized and the sessions usually ended with my yelling at her. It was frustrating as hell. Joining letters to make words seemed difficult for her and she would never remember the same word repeated on the next page. Her spellings and vocabulary is poor compared to her sibling.
I was at my wits end and talked to all my friends and teachers on methods to overcome this 'disability'. They all said, read to your children and they will want to read. Teachers will tell you, read in front of your children, and they will know that you value books and literacy. Teachers will tell you let your children read to you, and they will know you value them and their ability to read.
Step by step with reserves of patience that I did not know that I possessed, she has begun to make progress. She writes what she feels even though the spellings may not be right on pieces of paper, the white board on her bedroom wall and the walls in the house. Her vocabulary is growing and so is her interest in books. But then she has other talents like singing and dancing, interest in tennis, swimming and cycling and she is more responsible than her brother could ever be.
If you want to develop and nature a child's love of reading. Here are ten of my favorites;
Read daily with your child.
Get a family library card and USE IT!
Allow your child to subscribe to one magazine. Let your child choose the magazine, as long as it's appropriate. Children, who are allowed to develop their own reading tastes, read more than children, who are forced to read what others want them to read.

Nurture your child's innate desire to communicate. Write letters to your child. Have your child write letters to you. Leave notes around the house.

This works for pre-readers and pre-writers, as well. You just have them "read" you their notes and you read your notes to them.

Point out ways that reading is a part of daily life. Make reading relevant to your child. If he or she likes to cook, discuss how reading recipes helps
make you a better cook. If he or she likes sports, then talk about reading the sports page.

Teach your child the different purposes that reading serves. Differentiate between reading for pleasure and reading for information so that your
child learns different reading techniques.

Reward your child for reading! Buy him or her a book that you loved as a child and read it together.

Teach your child about the different kinds of books on the market. Besure your child knows the different book genres.

Write a family book. Add to it on a monthly or yearly basis. Take it out and read it together on New Year's Eve.

Read poetry. There are many great children's poets out there. Poetry for children tends to be funny, engaging, and fairly easy to read.

Read it aloud. Enjoy it. Encourage your child to read it aloud.
Children who read at home are generally much more successful in school, than those who do not. The easiest way to raise a child's grades, self-esteem, and reading level is to read with them. When I say read with them, I mean just that. You read a little, and then they read a little. Not only will your child begin to feel like a better reader and a better student, he or she will become one. The extra benefit is that whenever you spend quality time with a child, that child feels special and well loved.