From shopping experiences to educational activities, the Big Durian, Jakarta has it all. But no visit to Jakarta can be complete without a visit to Museum Nasional—one of the most complete and richest museums in Southeast Asia.
Museum Nasional (The National Museum of Indonesia) is an archaeological, historical, ethnological, and geographical museum located at Jalan Merdeka Barat (near Monas), Central Jakarta. This museum is also known as Elephant Building (Gedung Gajah) after the elephant statue in its forecourt.
The existence of the National Museum began with the establishment of Bataviaasch Genootschap van Kunsten en Watenschappen (Royal Batavian Society of Arts and Sciences), founded by the Dutch Government in 24 April 1778. The aim of this private body was to promote research in the field of arts and sciences, especially in history, archaeology, ethnography and physics, and publish the various findings.
Currently the museum has a collection of 61,600 prehistoric and anthropological artifacts, and 5,000 archaeological artifacts from all over Indonesia and Asia.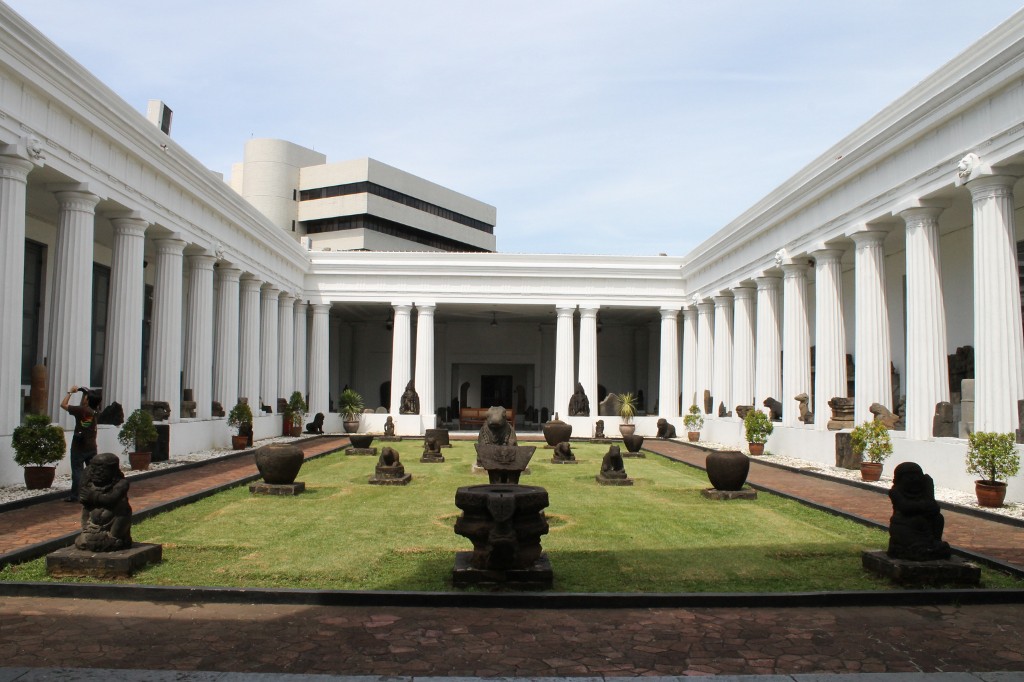 Museum Nasional is housed in two wings: Gedung Gajah (Old Wing) and Gedung Arca (New Wing). In  the Old Wing, you can see the collections of stone sculpture (Hindu-Buddhist art of ancient Indonesia), archaeology and ethnography collections (where you can see the collections of ancient gold and precious relics), ceramic collections, prehistory collections (stone age artifacts collections), historical relics collection (old relics of colonial Indonesia collection), and other collections such as bronze collection, textile collection and numismatics collection.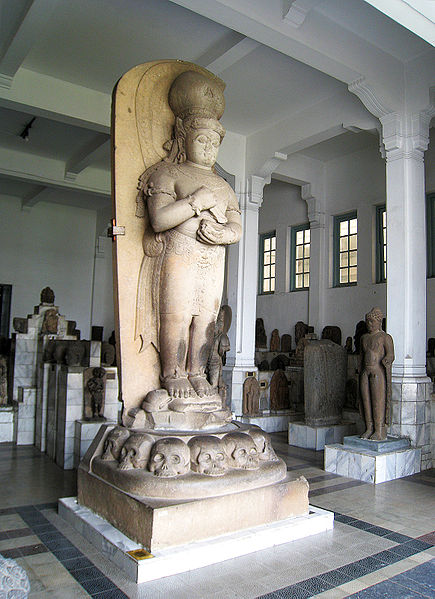 Gedung Arca (New Wing) consists of a basement and seven floors, four of which host permanent exhibitions, while other levels are function as the Museum's office. The old building and the new wing is connected via the old ethnography room through a glass walled bridge gallery, which is located over the outdoor amphitheater.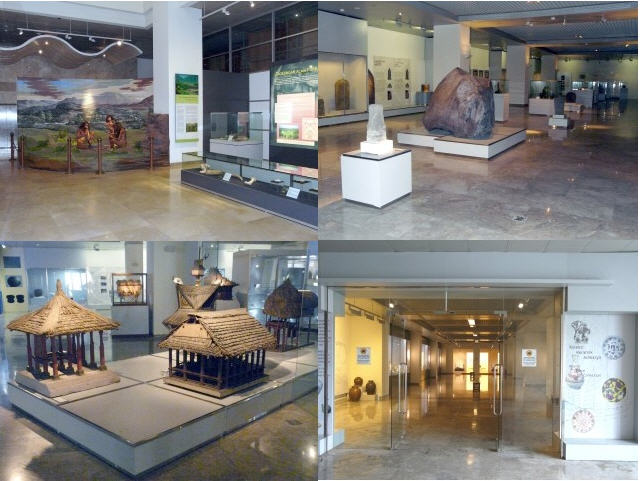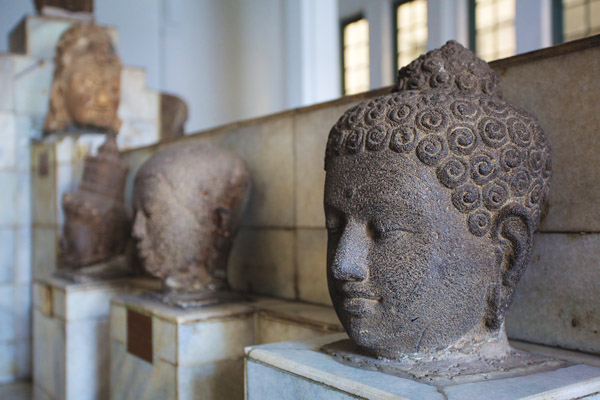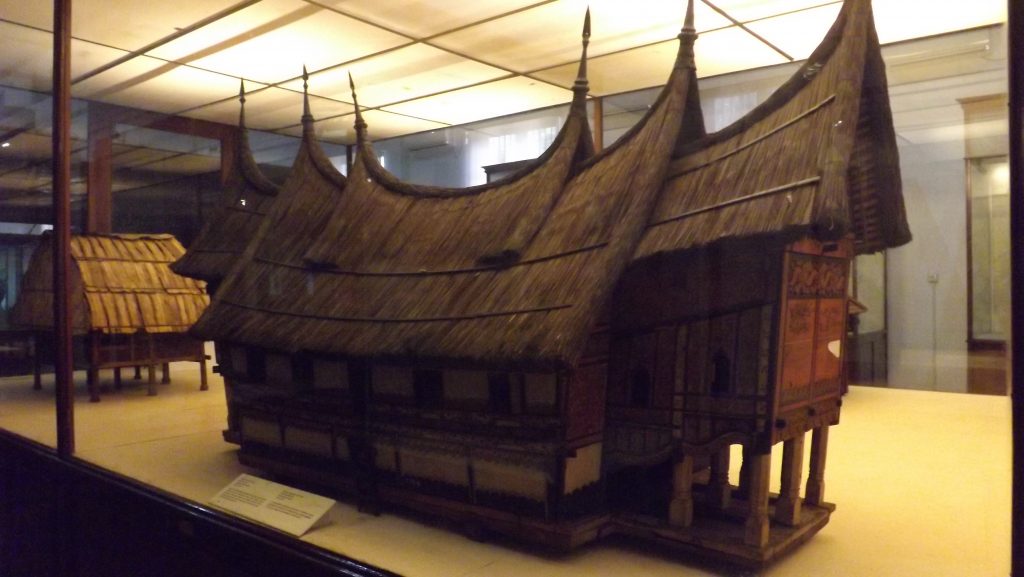 Museum Nasional is a great place to learn about the rich cultural heritage of Indonesia. Visiting this museum will make you feel like traveling throughout Indonesia. You get so much information about history of Indonesia, the culture, the artifacts—all in neat, beautiful displays at Museum Nasional. It is just like a huge encyclopedia about Indonesia, where you can visit and see, not merely read about it.
The museum opens from Tuesday to Friday (8 am to 4 pm), and Saturday to Sunday (8am to 5pm). The ticket fee is Rp5.000 for adults and Rp2.000 for children. For foreigners, there are English tours every Tuesday at 10.30am, every Thursday at 10.30am and 13.30am, French tours every third Wednesday each month at 9.30am, Korean tours every first Tuesday and third Saturday each month at 9.30am, and Japanese tours every first Tuesday and Saturday each month at 9.30am.
Museum Nasional Jakarta
Jalan Medan Merdeka Barat No 12, Central Jakarta
Phone 021-3868172