Sumatra is a large island in western Indonesia that is also a part of the Sunda Islands. It is the sixth-largest island in the world, including adjacent islands such as the Riau Islands and Bangka Belitung Islands.
This island is a hidden, underrated secret beauty. It's heritage tropical rainforest  preserves the tropical rainforests and several endangered species such as Sumatran elephants, tigers, and orangutan. On top of that, Sumatra has amazing beaches and places for those who are adrenaline junkies.
If exploring Indonesia is on your 2018 travel bucket list, you probably need to check out these must visit spots in Sumatera.
Weh Island, Aceh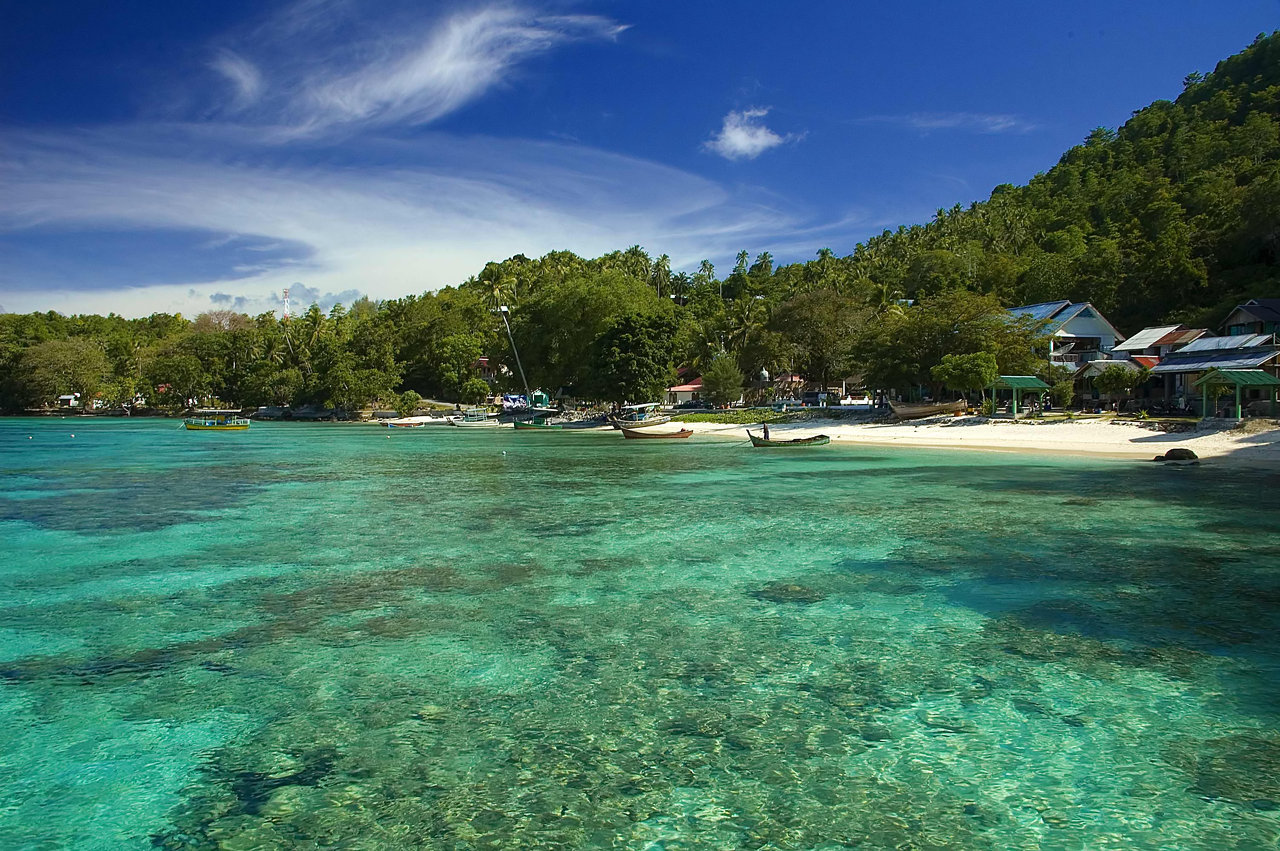 Let's start from the west part of Sumatera. Weh Island is small volcanic island located at the northwest region of Sumatera. This island is most popular for its diving spots and beautiful beaches, which are accessible in just 20-50 minutes by boat from Banda Aceh, the capital of the westernmost province in Indonesia, Nangroe Aceh Darussalam. It is perfect for the last escape after exploring the jungles, volcanoes, and lakes of Sumatera island.
Lake Toba, North Sumatera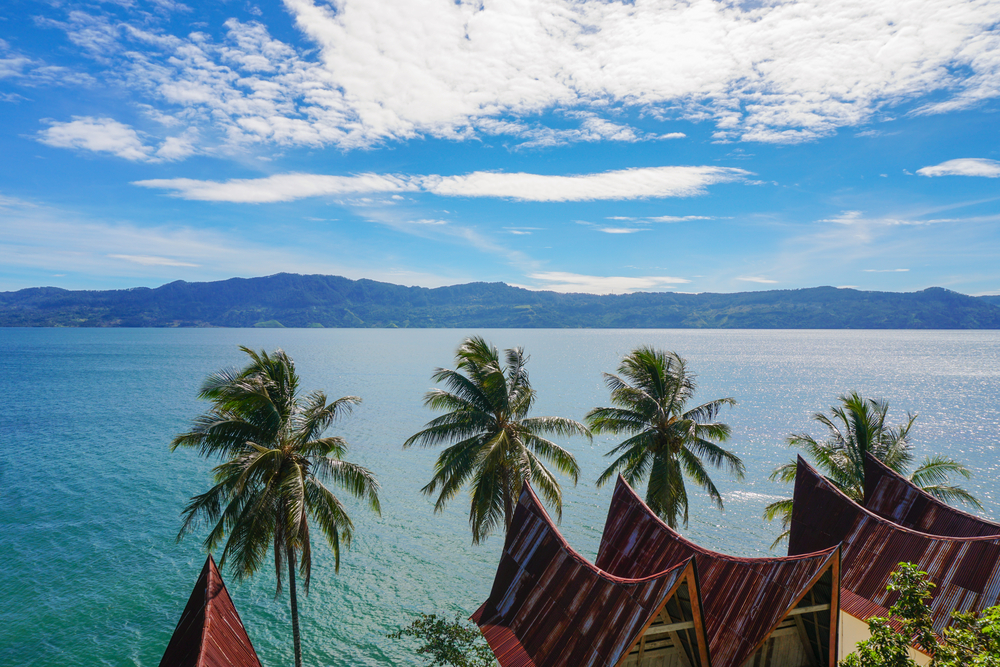 Lake Toba is the largest volcanic lake in the world and located in North Sumatera province, with an island (Samosir Island) in its center. Lake Toba is perfect for recharging and escaping from the hustle and bustle of the city. Believe us, just seeing the enormous crystal lake and feeling the rare fresh air will fill your mind and heart with peace.
Kampar River, Riau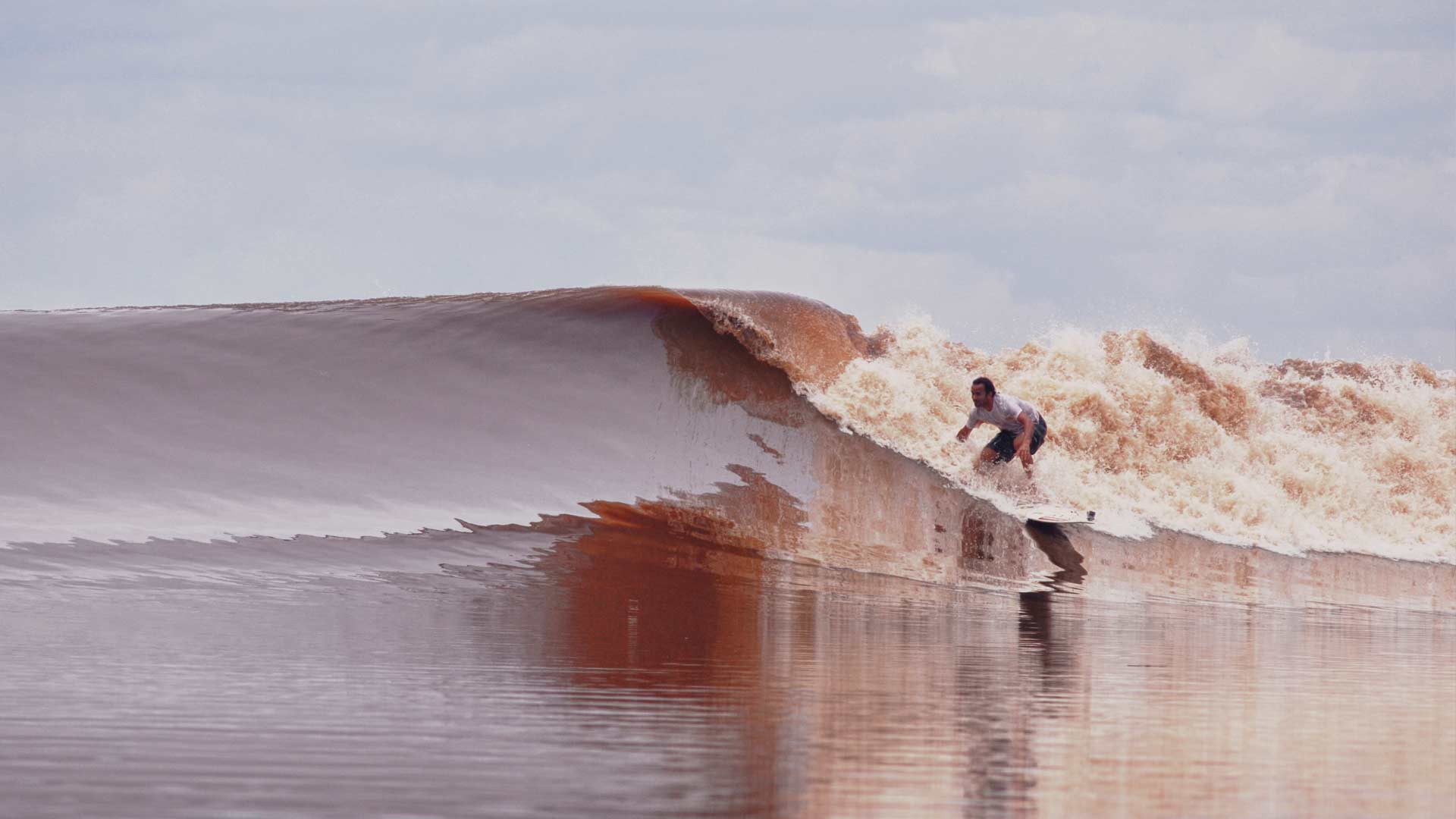 Do you want to try surfing in the river? Kampar River is the ideal spot to do that. Bono wave (a tidal bore) in the Kampar River has attracted to a lot of both international and national surfers. Bono is a tidal phenomenon in which the leading edge of the incoming tide forms waves of water that travel up a river against the direction of the river. The people in Riau refer Bono to as a 'Seven Ghost Waves', due to its sinister reputation.
Lawang Hill, North Sumatera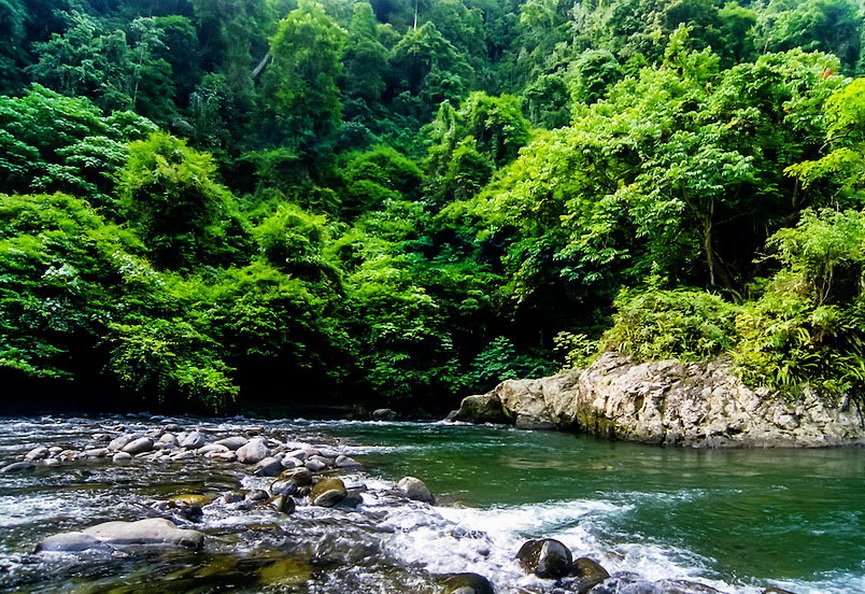 Bukit Lawang or Lawang Hill is located in Gunung Leuser National Park. It is one of the most popular tourist destinations in Sumatera for its laidback riverside lifestyle, jungle treks, and its world-famous orangutan rehabilitation centre. This is the perfect destination for nature lovers!
Harau Valley, West Sumatera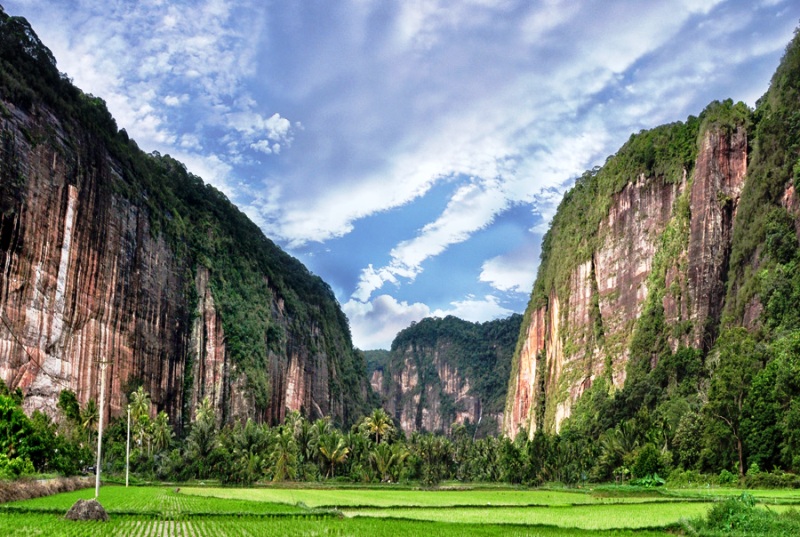 It doesn't hurt to say that Harau Valley is the most wonderful valley in Indonesia. In Harau Valley, you can do outdoor activities like rock climbing. It is also the best-developed rock-climbing area in Sumatera. Besides climbing, you can also enjoy the waterfalls and tropical forests of Harau Valley.
Belitung Island, Bangka Belitung Province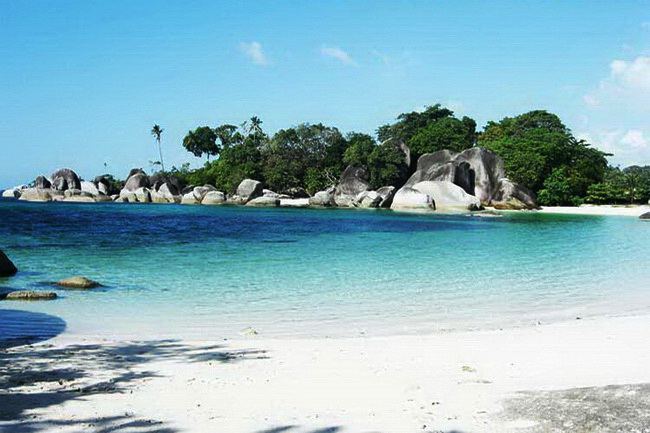 Belitung Island started gain recognition among travelers after it was used as Laskar Pelangi film location. Now, Belitung Island has made its way up to the list of most recommended tourist destinations in Indonesia. The beauty of Belitung Island is filled with giant granite rocks, which make the island looks exotic.