Ten years ago, we depended on travel agents to arrange our trips to another city or country. But now, as literally everything can be booked without lifting the tip of your finger from your smartphone's screen, traveling is so much easier. All you have to do is installing the right mobile applications that will help you having more pleasant and convenient trips.
From the App Store to Google Play, we've rounded up some of the best apps to keep the stress during traveling to a bare minimum.
TripIt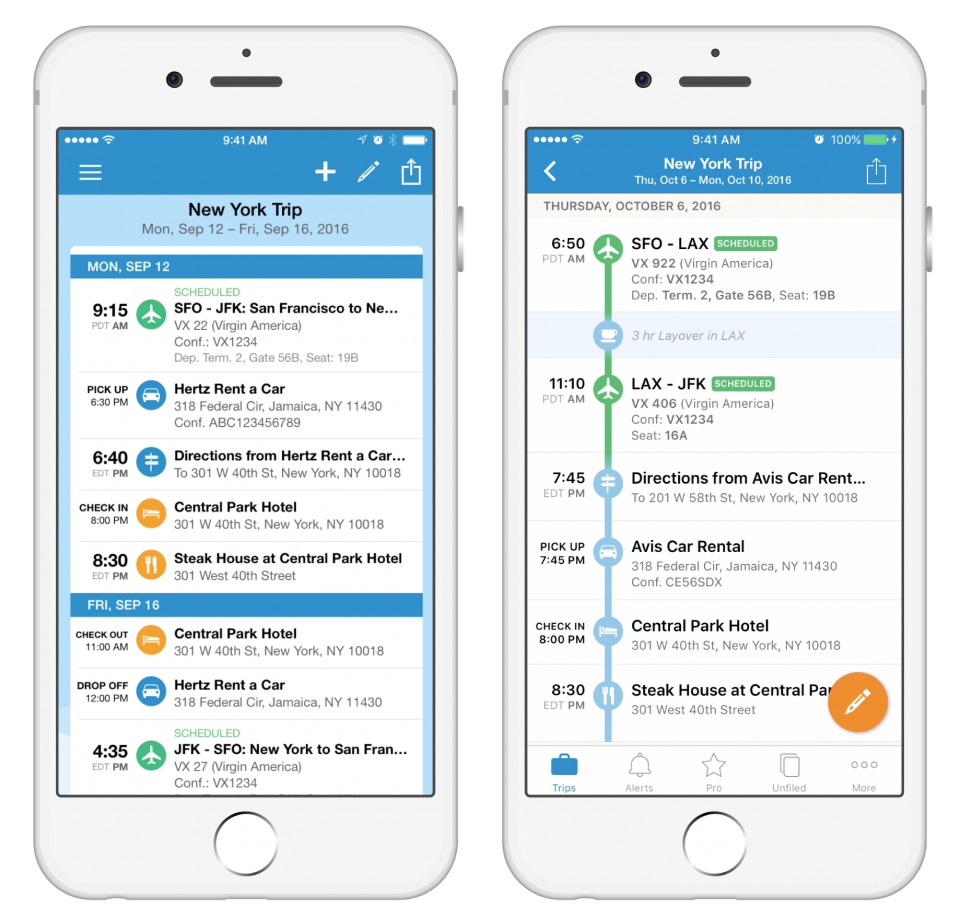 An itinerary is essential for any trip. TripIt helps you to organize all your travel plans in one place. All you need to do is forwarding your travel confirmation emails to plans@tripit.com or connect your email accounts to the app, and TripIt will create a master itinerary for each of your trips. It also includes maps of destinations and airport terminals. If you sync TripIt with your calendar, your travel plans will show up alongside other meetings or events.
The premium version of this app (TripIt Pro) allows you to get reminders and real-time flight alerts to stay one step ahead. When you suddenly need to switch your flight, TripIt Pro can help you find an alternate flight. It also tracks your rewards points and frequent flier miles, lets you know if a better seat becomes available, and more.
This app is available on Google Play and App Store.
Skyscanner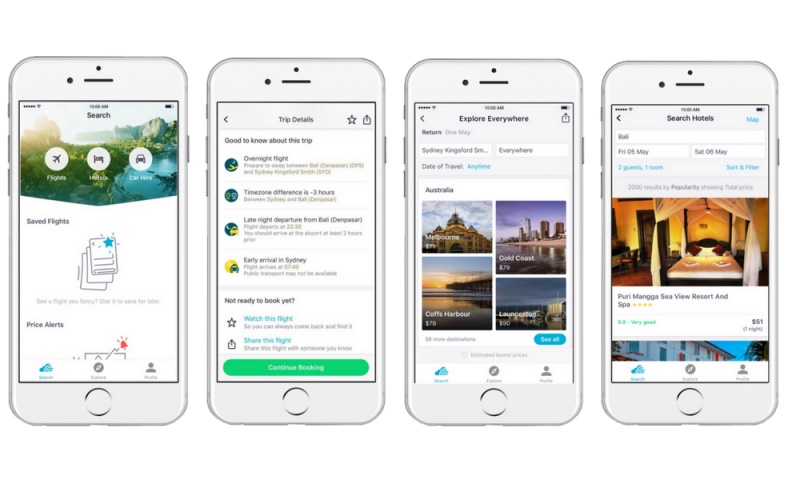 The award-winning app allows you to search, compare, and book cheap flights, hotels, and car rentals anytime, anywhere for your next trip. Skyscanner has more than 1,000 industry partners, which enables the app to connect with thousands of travel websites to deliver the lowest rates on everything you need to have an amazing time in your next trip.
During the time when you don't have any idea of where to go, Skyscanner 'Everywhere' feature in the destination box that will give you information on cheap flight prices to destinations around the world. You can also find the best deals from your nearest airport, with the 'Top Deals' feature. No booking fees or hidden charges apply for any transaction in this app.
The app is available for Android and iOS.
Airbnb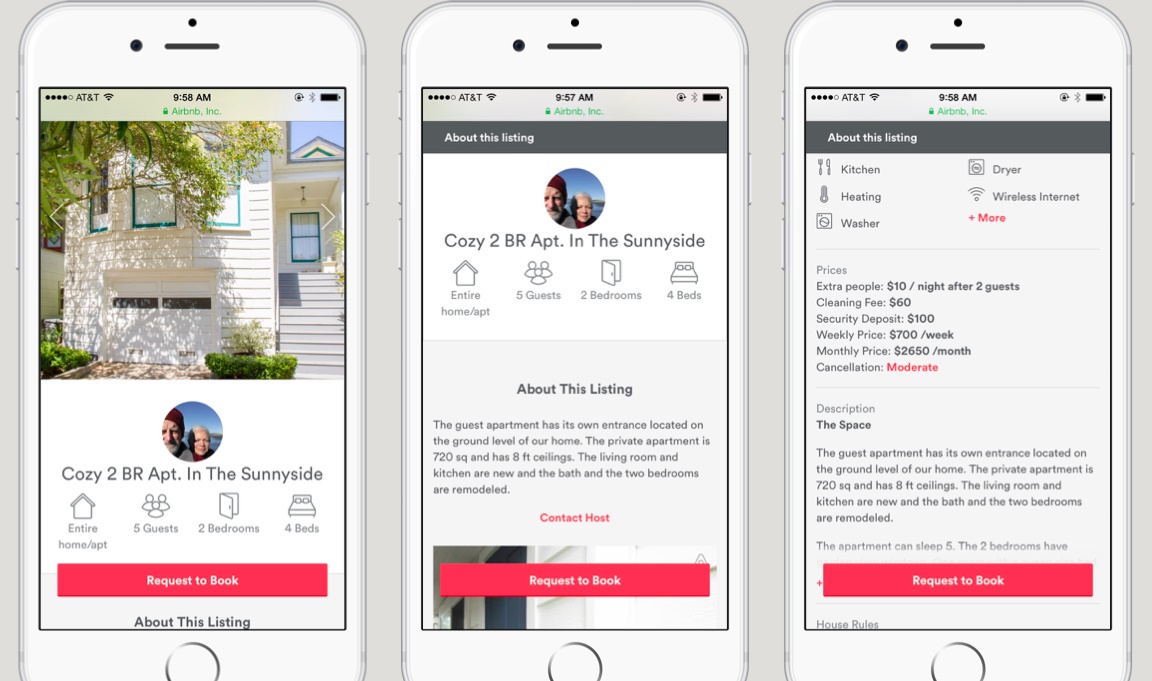 If you are looking for more authentic experiences like living in the local neighborhood, Airbnb is one app you should install on your phone. Although it is banned in certain countries and regions, Airbnb lets you access unique homes, experiences, and places far away from your hometown. They also have a feature called Trips, which offers experiences to choose from during your stay.
You can also get recommendations about the city's best bars, restaurants, and secret gems from notable locals, celebrities, and hosts. Then, you can save your favorite homes, experiences, and places; and invite your friends and family to plan the trip with you.
This app is available on Google Play and App Store.
Uber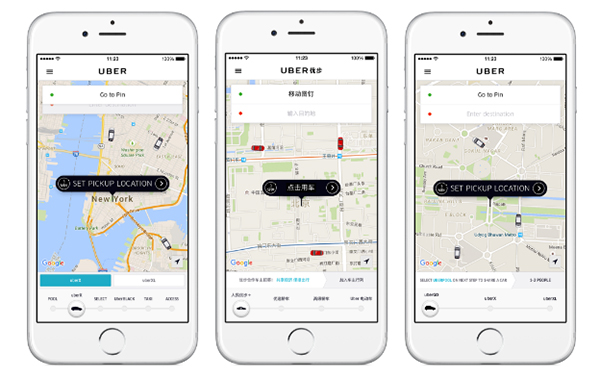 This is an essential app to get around during your trip. Whether you're going to the hotel from the airport or across town, there's an Uber for every occasion. It is available in more than 500 cities worldwide.
If you want to save money on your ride (and at the same time make new friends), you can take UberPOOL; you'll travel with other riders heading your way and enjoy a lower fare. In the contrary, if you prefer more luxurious experience, you can take a high-end vehicle with UberBLACK. Either way, Uber really eases your pain in hopping from one place to another.
The app is available on Google Play and App Store.
Expensify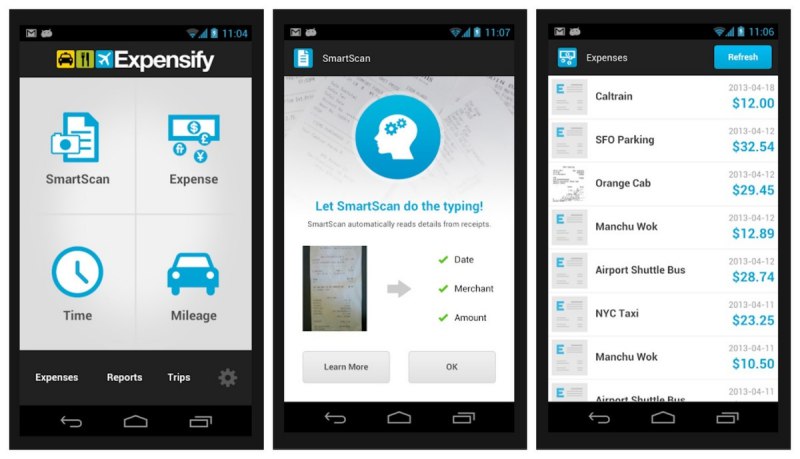 This app is especially helpful when you're on a business trip. Expensify will solve all your expense- related problems. You can create a report and start adding every receipt manually or use your phone's camera to scan the receipt. Once your trip is completed, all you need to do is email the full report to your manager, and they will see every receipt and a quick breakdown of how much you need to be reimbursed.
For personal or family trip, Expensify helps you monitor your expense, especially when you're on budget. No more impulsive expenses!
This app is available on App Store and Google Play.