The most essential question for a weekend: where to go this weekend?
In Jakarta alone, there are many things you can visit, see, or do during the weekend. But it can get boring to spend weekdays and weekends in this city. Maybe this is also one of the reasons why Jakarta is surrounded by many cities with many tourist attractions.
The closest city you can visit is Bogor, which is also many people's favorite weekend destination. Usually people will rent a villa or lodge at Puncak and spend the weekend there, enjoying the green, lush scenery and cool air.
If Bogor is not your cup of tea, don't worry, you can always visit Bandung during the weekends!
Bandung, the City of Flowers, has been a popular weekend destination of Jakartans. It is not only because Bandung is just 150 km (93 miles) and a mere 2 hrs drive from Jakarta, but also because tourist worthy sites and activities are increasing.
Even if you only have one day to explore this City of Flowers, you can still get a plentiful of experiences during your trip. If you need ideas of what to see or do during your one day trip in Bandung, here are some recommendations from us:
It is recommended if you go to Bandung from Jakarta the night before (i.e. go to Bandung on Friday night so you can spend the whole Saturday exploring the city). Assume that you have arrived at Bandung and your trip will be started on 6am.
6.00am – Tangkuban Perahu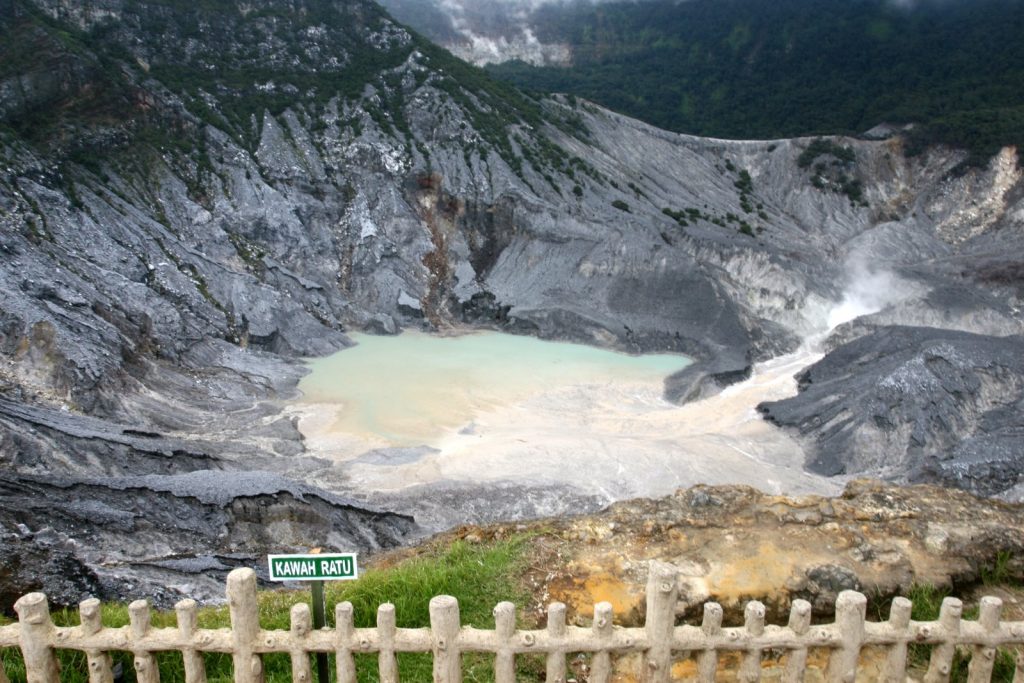 Start your trip from 6am. It takes around 2 hours from Bandung to Tangkuban Perahu, so it is better if you start your trip earlier. At Tangkuban Perahu, you can hike or ride to the edge of the crater to view the hot springs and boiling mud up close.
Address:
Jalan Raya Tangkuban Perahu No 147 Lembang, Bandung, West Java
Entrance fee: Rp13.000 per person for domestic tourists and Rp50.000 for foreign tourists.
10.30am – Ciater Hot Springs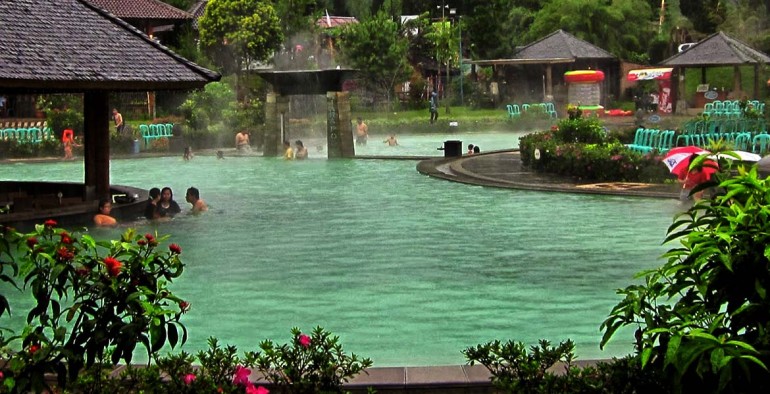 After enjoying the beautiful scenery at Tangkuban Perahu, continue your one day trip to Ciater Hot Spring. It takes only around 30 minutes from Tangkuban Perahu. At Ciater, besides soaking your stress away in the hot spring you can also try other attractions such as flying fox, off road, or water bike while enjoying the green scenery.
Address:
Jalan Raya Ciater, Subang, West Java
Entrance fee: Rp15.000 – RP20.000/person
12.30pm – De Ranch Lembang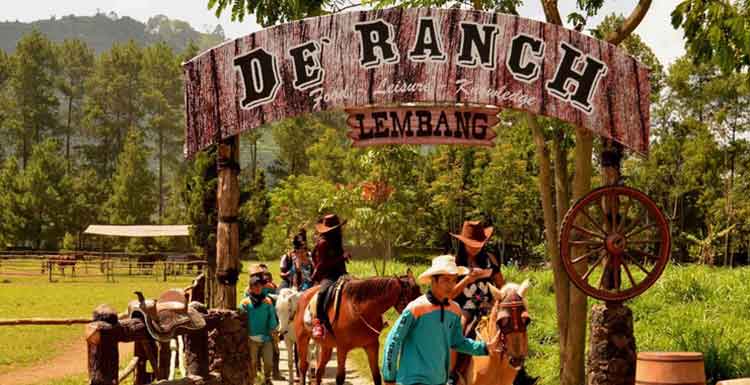 The next place to visit during your one day trip in Bandung is De Ranch, Lembang. From Ciater, it takes around 1 hour to this place. De Ranch is a natural attraction that is designed like a cowboy farm. You can go horse riding, riding the horse wagon, playing flying fox, ATV, fishing, biking, fun boating, playing archery, and many more. Don't forget to try the signature Roasted Sausages here!
Address:
Jalan Maribaya No 17 Lembang, West Bandung, Bandung, West Java
Entrance fee: Rp5.000/person
17.00pm – Bosscha Observatory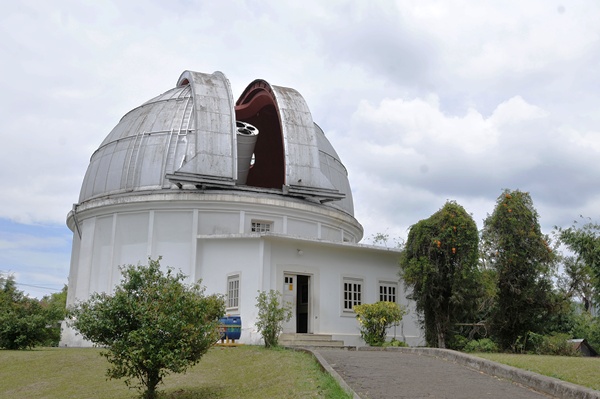 Bosscha Observatory is the oldest observatory in Indonesia, and the biggest in Indonesia as well as Southeast Asia. In this observatory, you can observe sky objects, including stars and planets. You can try to use huge telescopes available in the observatory to explore the objects around Milky Way galaxy. One important thing to remember is that Bosscha only accept family and individual visit every Saturday.
Address:
Jalan Peneropong Bintang, Lembang, West Bandung, Bandung, West Java
Entrance fee: Rp10.000/person (day visit) and Rp15.000/person (night visit)
20.00pm – Sapu Lidi Café and Resort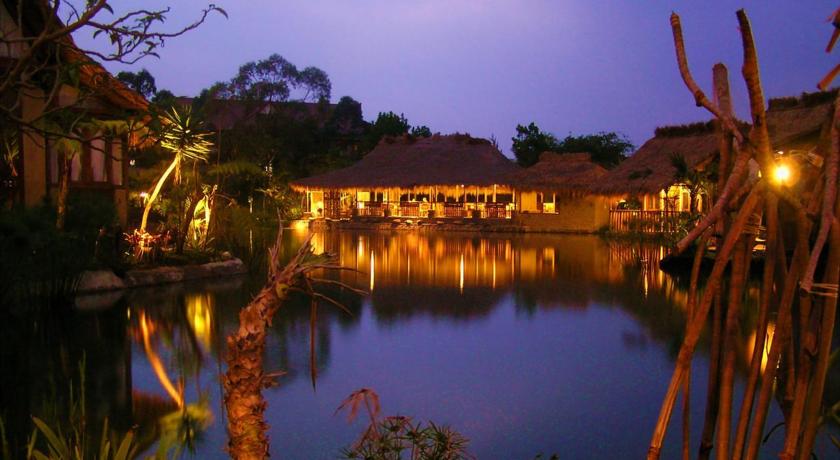 Sapu Lidi is one of the romantic places in Bandung. You can feel the traditional village atmosphere in this place. The place is surrounded by paddy fields and there is small lake with very beautiful scenery. You can also rent a boat to sail through the lake with your family.
Address:
Graha Puspa complex, Jalan Sersan Bajuri, Cihideung, Parongpong, Bandung, West Java
One day in Bandung is never enough. There are more attractions that you must visit during your vacation in Paris van Java. But if you only have one day, it does not mean that you can't have meaningful experience here! This one-day trip itinerary can be your reference if you are going to have one day trip in Bandung this weekend.
Have a happy weekend in Bandung!