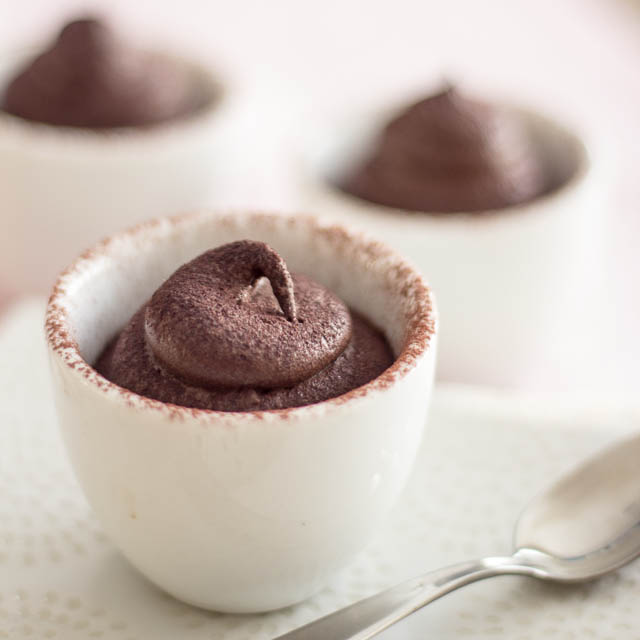 This chocolate mousse recipe is easy to whip up, it's dairy-free, and of course, nutritious. This paleo recipe removes whipping cream and gelatin completely. Avocado creates the creamy texture, and dates and honey work together to sweeten it. Not only for dessert, this recipe is also great for nighttime snack!
Ingredients:
½ cup organic cacao powder
1 ripe avocado
4 medjool dates, pitted
1 tbsp unpasteurized honey
1 cup full fat coconut milk
1 tsp instant coffee
¼ tsp Ancho Chili powder (optional)
¼ tsp Himalayan salt
1 tbsp pure vanilla extract
Instructions:
Blend avocado, pitted dates, honey and coconut milk in a food processor until smooth and creamy.
Add cacao powder, instant coffee, chili powder (optional), salt and vanilla. Resume processing until all is blended well.
Transfer the mixture to the bowl. Using mixer, whisk on high speed on 4-5 minutes until light and fluffy.
Divide the chocolate mousse in dessert bowls or mini cups. Dust lightly with cacao powder or chili powder and refrigerate for 4-6 hours, or up to 2 days.