Participating Artists at Indoindians Art Exhibition 2018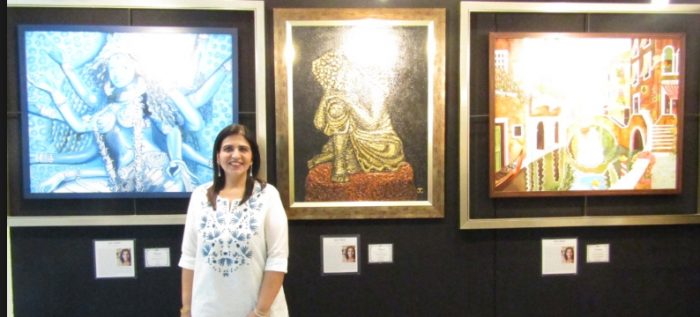 Meet and enjoy the artworks of our talented Indian artists in Indonesia, who are passionate photographer,  painters, or other media showcasing their original artworks at Indoindians Art Exhibition, 28th-29thth April 2018 at Hotel Manhattan Jakarta.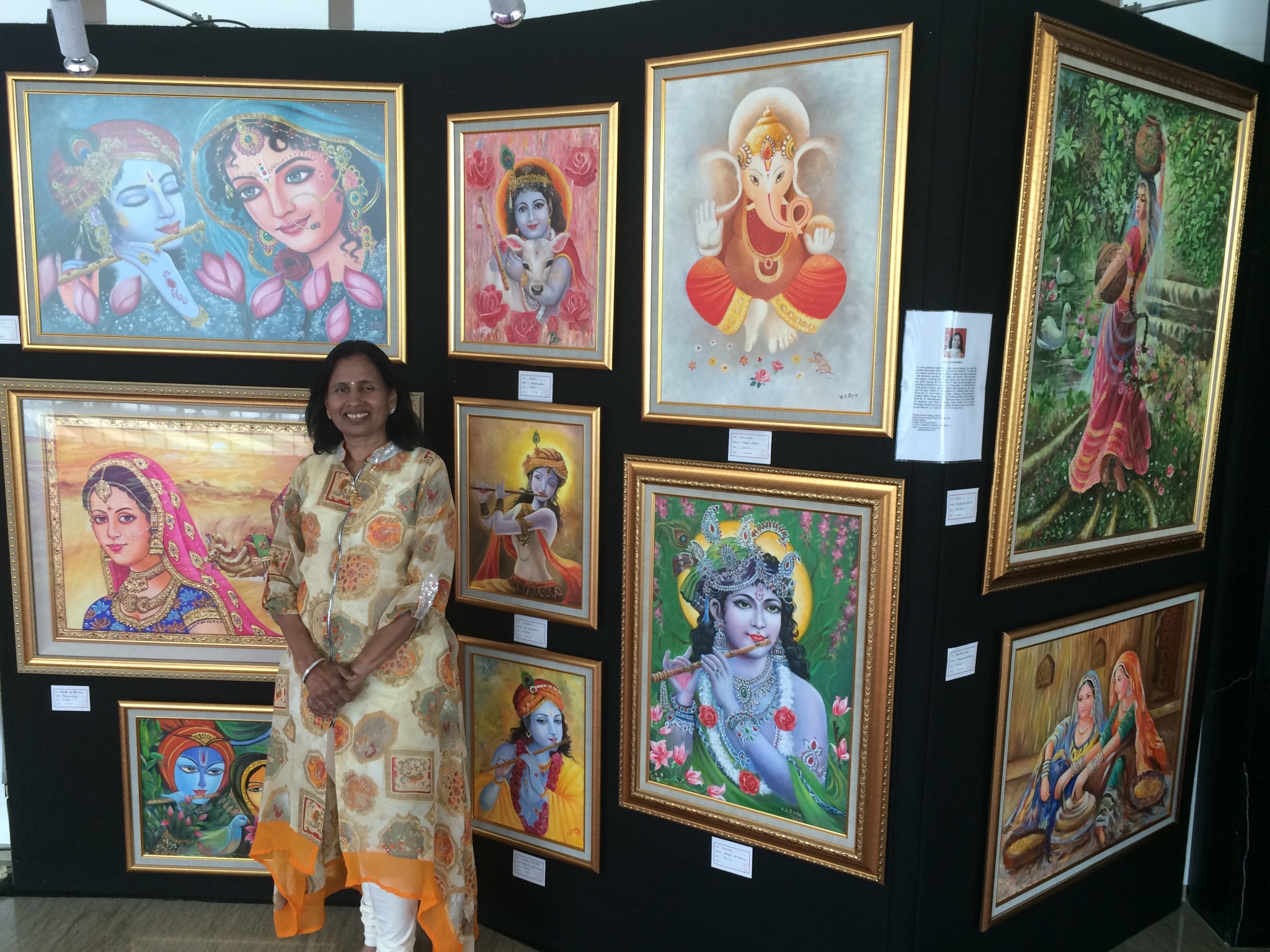 Each artist will showcase up to 4 paintings or photographs which have been framed.
Please note that there are no costs involved. Indoindians will provide display panels and help in installation of the artworks. In case there is interest in buying any of the displayed artwork, please contact the artists directly. Artist contact details will available on the artwork labels.
Selected Artists Exhibiting are:
Arun Samak
In time when our attention is dominated by the hustle and bustle of city and the day just spent on strategy, meeting and managing issues, anything that takes us back to nature will not only be relieving but rejuvenating.
I am happy that 6 years ago I started birding as a hobby and have been able to watch nature close up. Birding has given me a sense of balance and completely a different perspective to life.
This has taken me to so many places, to meet many wonderful people and the best of all the joy of being up close to the nature, to witness some of the wonders of God's creation.
I feel I still have "many mountains to climb" and yet to capture my best image. You may see my photographs at www.catchyimages.smugmug.com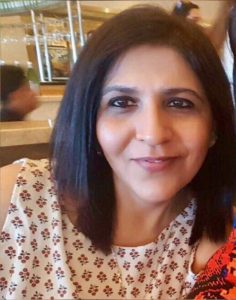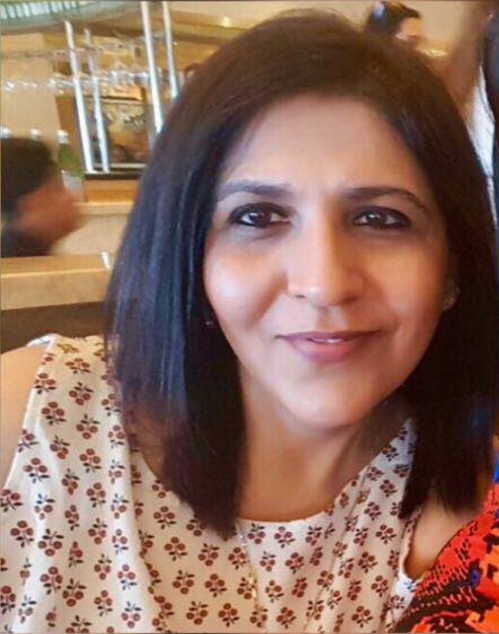 Jyoti Chawla
Painting came to me at a stage in life where I had the time and the ability to explore various creative mediums. Leaving the corporate world after 16 years was fiercely fearful in itself. Trying to keep myself happily involved yet the creative satisfaction was primary. I've been a very creative person from the beginning, toying with needlework, croquet, embroidery and fabric painting has been part of growing up. Always enjoyed the satisfaction that a completed piece brings to the creator. So once the opportunity for oil painting knocked my doors I grabbed it with both hands.
I would call myself a trained artist who has some natural abilities which have been enhanced and sharpened. Feel blessed and happy that I could realize my talent and had the platform to explore it further. Painting has been with me since last 4-5 years only, so I would like to believe I am still a learner.
My subjects are totally based on what appeals to me and what I would like to see around me. The purpose of each canvas has been to explore a different technique each time. Pure oils to blending oils and acrylics is been the staple. Have been inspired by a few European and Vietnamese painters as well.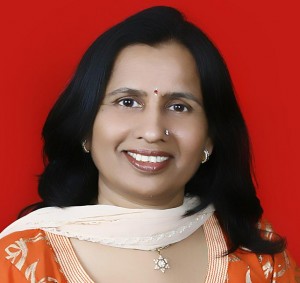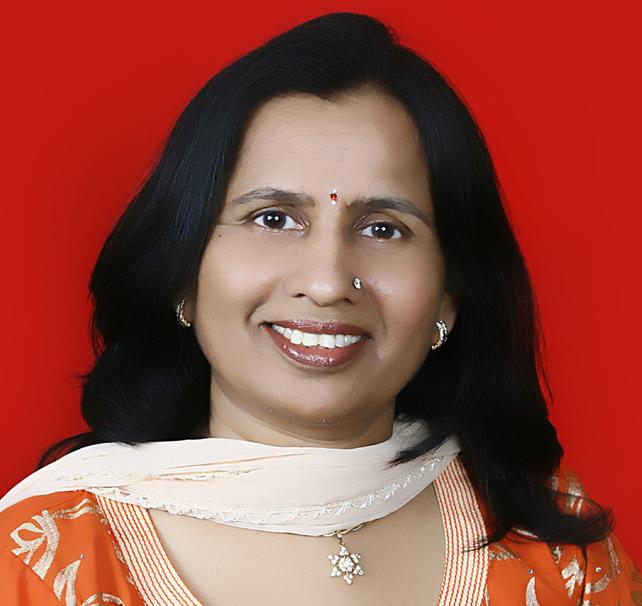 An arts graduate majoring in drawing and painting, Vijay Laxmi Birla became fascinated with art ever since her childhood. Vijay Laxmi does not restrict herself to any surface or medium. Her artistic journey covered sketches, landscapes, portraits, Tanjore and texture. She enjoys working with pencils and charcoal, water colours and especially acrylic and oil. She has been staying in Jakarta for twenty five years and has participated in five painting exhibitions in Jakarta. Email: [email protected]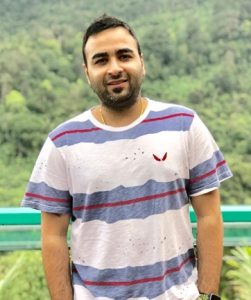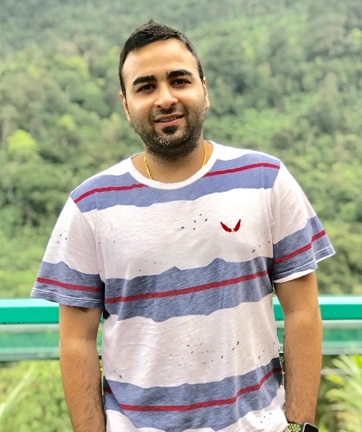 Manik Kapoor is a telecom professional and is currently working as the Head of Operations Metrotelworks in Indonesia.
He is passionate about his professional work and his varied hobbies that include cooking, reading and racquet sports and cricket. Manik's love for natural and wildlife photography motivates and fulfils him the most.
In Manik's words:
My connection to nature & wildlife has been strong since my childhood. Off all the activities and outings in school and college, nature walks, environment projects always interested me more. It was during those days when I discovered my passion for Photography. From a small flower in my garden to sunrise and sunset, I wanted to capture every such moment.
I also regularly visit the various wildlife sanctuaries / nature reserves to study nature and learn the art of coexistence.
My aim is to unleash the true beauty of wildlife through lens and showcase the penetration of life through nature
Reach Manik at [email protected]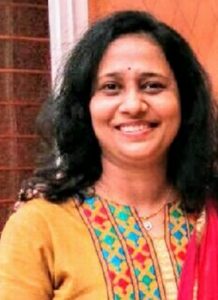 Arupa Panigrahi, an economics professor has been actively contributing in oil painting on canvas from last twenty years. She has exhibited her paintings; the theme of which is landscape and 18th-century painters like John Constable. She has served Lal Singh Art Group in India. Her paintings exhibit landscape art, with its elements arranged into a coherent composition. She paints nature from the point of view of the same elevation of mind very candidly and intrinsically. Her paintings are masterpieces of oil paintings. She believes, "Nature takes me on a flight of meditation. I get absorbed in its beauty and mystery when I paint. I try to color my vision and I think that landscape painting could be taken in a totally new direction. The real and accurate Landscape painting is always my passion."The paintings to be displayed are themed as 'Realism.'
Realism in the arts is the attempt to represent subject matter truthfully, without artificiality and avoiding artistic conventions.
Arati Joshi is a self-taught, amateur artist; mostly doing paintings in charcoal, water color, oil color. She has worked as lecturer & in consultancy relating to subjects like tax, costing, banking etc. Currently living in Indonesia with her family for the last ten years.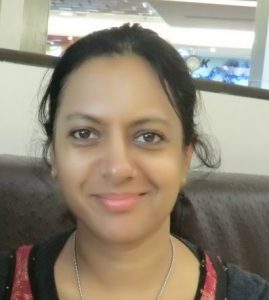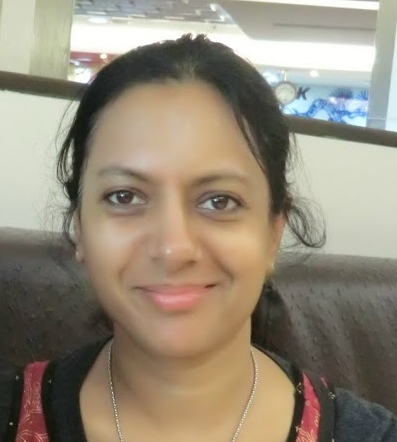 Nisha Gupta moved to Jakarta, Indonesia as a trailing spouse with her family having spent over a decade working as a consultant in corporate America. She came to art unexpectedly about a year ago.  Having spent several hours in traffic heavy Jakarta during her daily commutes, she started to sketch in the car to break the monotony. From sketching in the car as a worthwhile pastime and encouragement from her art-inclined friends, she continued her artistic journey into more innovative mediums such as water colors and oils. Her most recent discovery has been acrylics using the palette knife. Being self-taught curious artist with no prior training, she has yet so much to learn. Poverty and hardship is something that reminds us daily here in Jakarta, and Nisha wishes to give back to the community using her passion in art.
Vasundara Sur: I am a Chemistry teacher by profession. I have always had liking for color and design of any form. I have always been passionate about graphic design , cartoon art, tattoo designs, rangoli and recently I have developed my passion for mixed media. My favorite medium has been water color and I consider myself lucky to have for the first time learnt water color from Mr Rafique Ahmed from Bangladesh. From then on I started experimenting with different subjects with my Indian elements intact in my paintings. Although I have no formal qualification in Fine art, I thoroughly enjoy painting and it is my ultimate stress relief after a hectic day. I make it a point to do either sketching or art journalling as a part of my daily art. I have been fortunate to be a member of World Water Color Society of Indonesia and under the guidance of Pak Agus I am slowly discovering my own personal style in water color medium.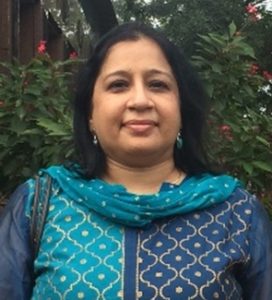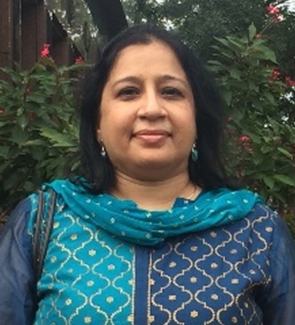 Komal Soami Pamnani is originally from Mumbai, living in Jakarta from last five years. Throughout her life, Komal has been an avid crafter and fascinated by handmade objects. Her interest was cultivated during her teenage years by her mother, who taught her to crochet. Her keenness to learn more about different crafts, further developed when she opted to learn Sola wood (a naturally derived wood from Tapioca plants) doll making at Nirmala Niketan, Mumbai. It followed by Macramé – weaving cords into bags, curtains, wall hangings. She also took a short course on thread embroidery and Aluminum foil painting.
Komal has learned about different decoupage techniques online and soon was making use of it on various mediums such as glass, canvas, wood, wax candle, soap, fabric, cane, shells and many other endless possibilities. She used acrylic paints with texture background on empty bottles, wooden stools and chopping boards, canvas or glass plates and made them into stunning gifts and decorations. Recycling and reusing old things and converting them into beautiful art became a new leisure pursuit.
Komal also makes her own bead jewelry and is now self-learning wire weaving on beads and stones.
Reach Komal at [email protected]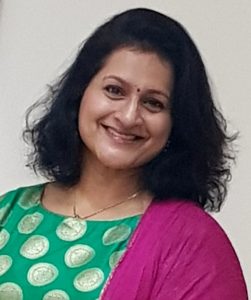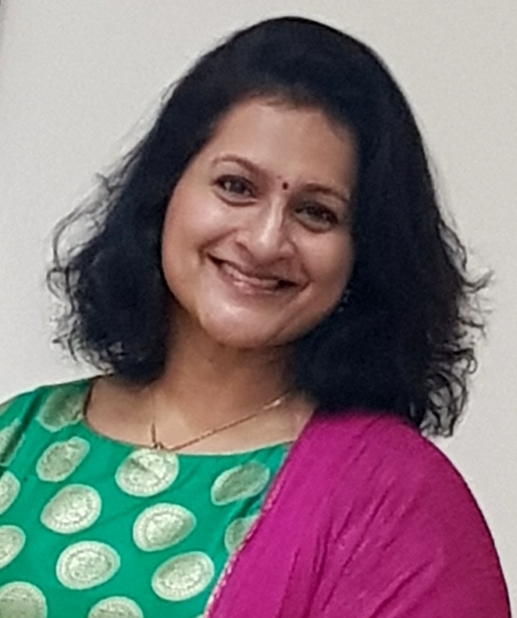 Sulochana Vasudevan There are people who easily communicate with words, Sulochana, an artist with a degree in bachelor of fine arts, finds that communicating is so much easier through art. She has had the opportunity to try out different mediums but have mostly preferred acrylic, as well as drawing. 'Women' have been the main focus in most of her works.
Sulochana is a die hard fanatic of anything Black and white, has lately discovered a passion for pen and ink.
Completely self taught, guided only by intuition, this journey has been a revelation! Her sketches are inspired and satisfying to not be bound by color, only through myriads of infinitely small pen strokes and play of light and dark.
She says ' When you engage with my Buddha series, it is my hope that you will be overcome by calmness (in an otherwise noisy and chaotic world), joy and finally surrounded by great peace…!'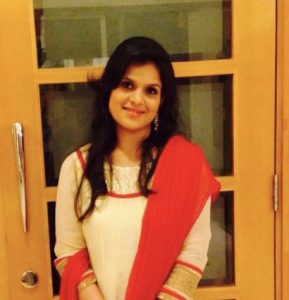 Rashi Sharda is an artist who venerates creativity across multiple forms, genres and media. Her upbringing in the beautiful city of Jaipur, amidst an art-loving family has had a deep impact on her personality, beliefs, and philosophy. Rashi's professional proficiency at classical Indian singing, musical instruments and dance forms play a big role in rendering the art-form which she loves the most: Painting!
Rashi has lived in cities like Jaipur, Bandung and Jakarta and has travelled to countless more, often observing the universal attributes that connect humanity across civilisations. She is intrigued by the common denominator that distils across myriad cultures and philosophies of the world and tries to render her understanding of the universally primal conditions of the human way of life in her artworks.
For this exhibition, Rashi is projecting her thoughts on Sufi cults originating in Turkey and their representations in Rumi's masterpieces . She has used aboriginal dot painting technique of Australian origin which she picked up in Indonesia, to literally connect the dots that the Turkish dervishes emulate with their circular dance form. She has tried to bring forth the use of a mathematically stable circle to form spiritually eccentric spirals that are prolifically observed in Turkish Sufism. Concept of titles with Indian etymology on display offers the perfect melange of cultures that she herself represents.
Rashi has a bachelors degree in fine arts from Jaipur and enjoys working in oils , acrylics , watercolors , charcoal , pens and exploring new mediums.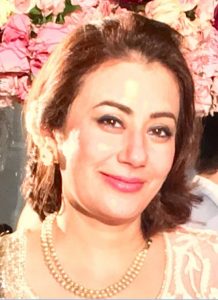 Pavan Kapoor has been participating in art exhibitions and several Creative events in Jakarta. Having lived in Jakarta for more than three decades she has been a part of several art groups and revels in the intrinsic artistic atmosphere that prevails in Indonesia. Recently she has turned Creative energies to learning painting in IT software she feels she is learning Art of the future.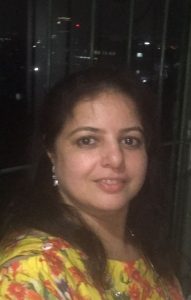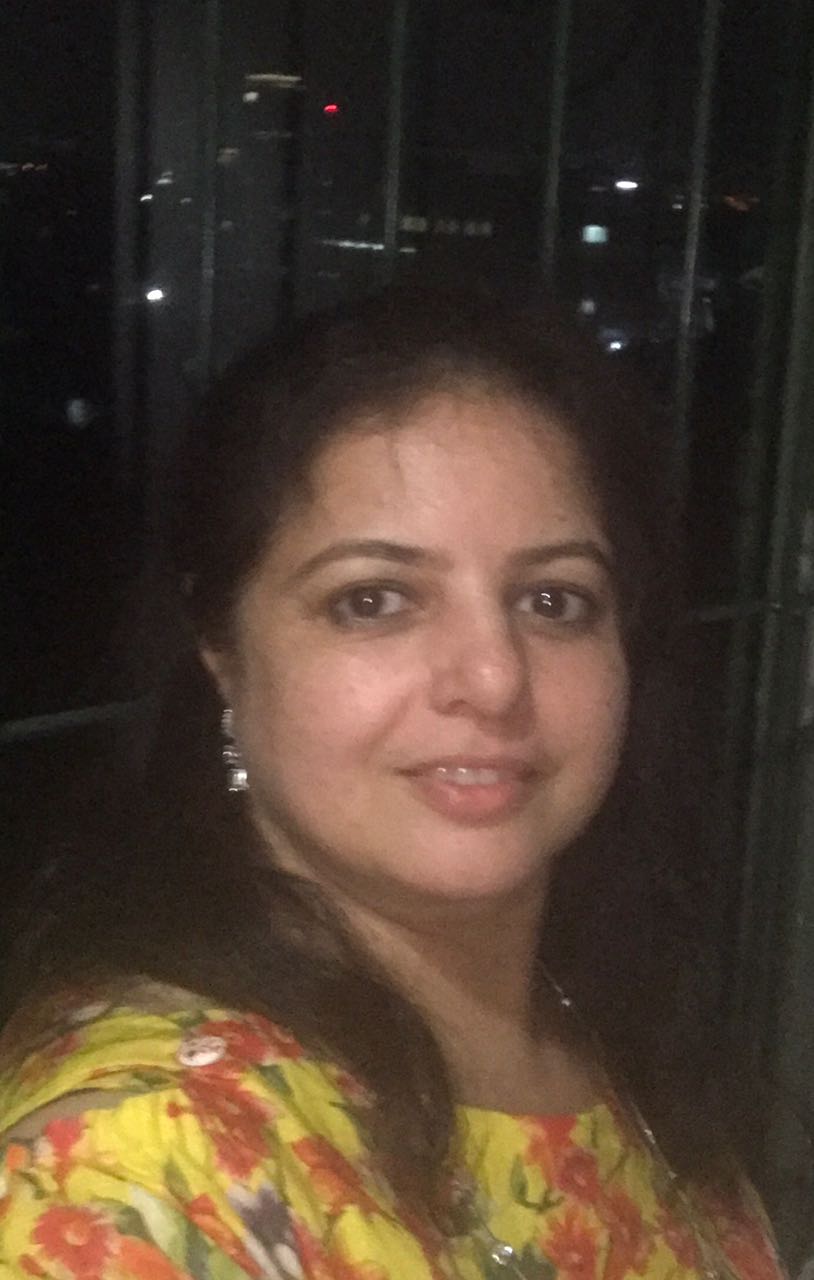 Sonal Sadarangani has always been fascinated by Nature and all it's beauty since her childhood. Glorious sunsets, Colorful rainbows, Streaks of Lightning cutting across the open sky, Rays falling down from clouds and many more sights simply left her in awe. It led her to capture the intriguing work of Art and the colorful display by our Creator on camera and make photography her hobby and passion.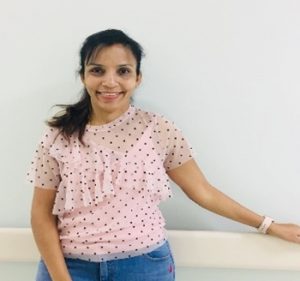 Suvarna Mantha is an art enthusiast who has a keen interest in Painting. Her works include landscapes, portraits, sketches. Has a special interest in oil paintings where she has a repertoire of paintings of Indian Gods in their various forms. Recently she has generated an interest in depicting Natural Animals in their natural habitats.
She has been living in Jakarta for last 3 years. She has participated in a few India club Jakarta exhibitions over the last 2 years in Jakarta.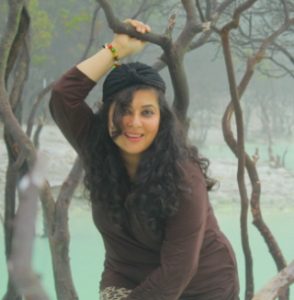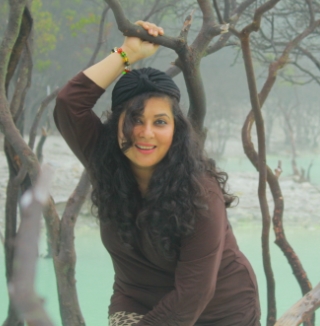 Raveena Chainani is social worker by heart, thanks to the help and support from several donors & kind souls, she is an active members of Caring Angels, a non profit group constantly participating in various projects to lend a helping hand to those in need.
'I try to build a world of my own, full of unconditional love & positive, in a frame far away from the logical & standard mindset we have today. Splashes of emotions & strokes of passion is portrayed through my paintings, a true artistic medium that embraces the learning journey of what life should be today.
To me, life is fast-paced & the clock will keep ticking, how we reflect these emotions into a higher sequence & gallop through this beautiful story of our lives is what really matters.
Freedom, vigor, positivity & confidence is the key to joy & the one way to realize that life is actually a gift.
I welcome you to experience magic with my kingdom of horses! I hope my love for colors will encourage you to run through the different wave lengths of life with a positive vibe.'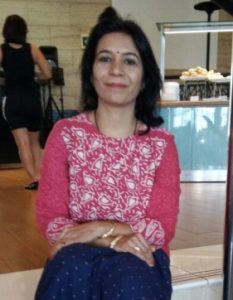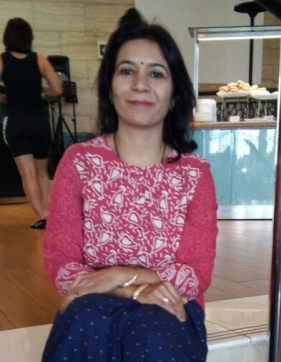 Pushpalata Juneja, who recently shifted to Jakarta with her family. She is just a beginner in this field and started her journey about 3 years back, when she has seen paintings of one of her friend, which she has done during her free time. At the same time, she was also looking for something creative to spend free time, she liked it and made up her mind to engage herself in this field.
She makes mural paintings; mural is any piece of artwork painted directly on wall or wood boards. She makes murals on the plywood boards. Apart from mural paintings she also likes Tanjore paintings, Glass paintings, Coffee paintings, Name plates, etc.