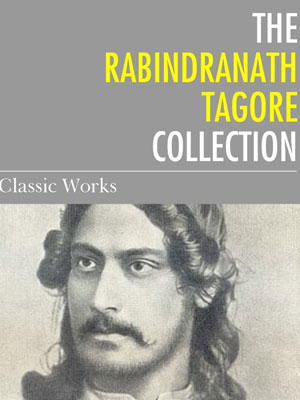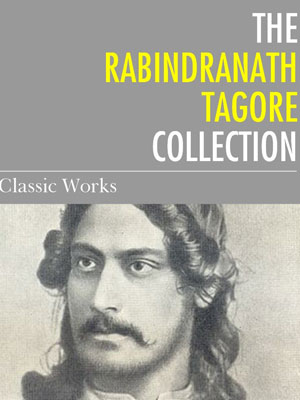 5. Poem 'Patra ' (Letter) in the book Punascha (Again). Written by Tagore in the early thirties of the twentieth Century.
Translator's note: "What is the life if full of care / There is no time to stand and stare …." Lamented the English poet. In this poem Tagore shows the plight of the modern aesthetes having to enjoy 'packaged literature' in contrast with their forerunners at the time of Kalidas, the poet laureate in the court of King Vikramaditya (600 A.D.), when literature/poetry flourished out of man's deepest perception of beauty and truth which the then leisurely life permitted, and had not pruned it down to a 'commodity'.
I send you my writings
A bookful of poems"
Chock-a-block in a cage,
So offering everything
But the gaps in between.
The blue sky of leisure
Where bloomed poems once upon a time,
Itself lags behind.
If the stars of the night
Could be plucked and stitched into a garland,
It might fetch a high price
At the jewelry shop of the universe.
Yet, the connoisseur knows the shortfall"
Which is the void of the sky,
That cannot be weighed
But is full of compassion.
Suppose, a song is struck up
At the heart of the silent Time"
A single sapphire
Should it be admired
Captive in a jewel-box?
In the court of Vikramaditya,
The poet sang day after day,
The monstrous press did not then blemish
The poem's sky of leisure
The mulch of literature
Processed in the hydraulic press
Would not be gobbled down the throat
Its joy would surge in full leisure.
Alas, the poem for the ear
Has been fettered for the eye,
Banished to the library
The darling of all time
Hassled in the publishers' market.
But there is no way out,
This being the age of mess.
The poem has to take omnibus ride
For a tryst with the reader.
The heart sighs,
Had I been born in the time of Kalidas!
And you were the king Vikramaditya,
And I were" alas, futile is this fantasy!
I have been born Kalidas of the press"
You modern blooms"
Purchase poems
To read in your armchair.
You do not give ear
To poetry with closed eyes
You do not garland the poet after the session
But go scot-free only poorer by a few bucks.