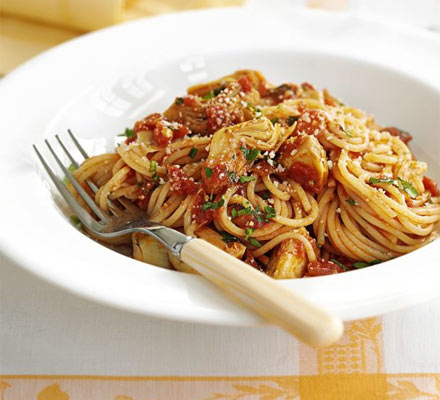 QUICK PASTA
Ingredients:
1 pound seashell pasta
3 cups chopped tomatoes
5 cloves garlic, minced
15 kalamata olives, pitted and sliced
1/4 cup chopped fresh basil
1/4 cup olive oil
10 pepperoncini
Directions:
Combine tomatoes, garlic, olives, basil, olive oil, and pepperoncinis.
Stir together and allow to marinate as long as you have time for; overnight is best, although it's fine to eat right away too.
Cook pasta according to the package directions; drain.
Toss with sauce and serve.