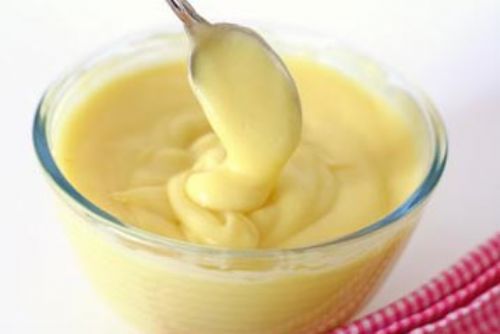 Making pastries? Then try out this cream filling recipe, as this cream filling is meant for all types of pastries from cupcakes to eclairs. Whatever pastry you are baking, you can use this cream filling recipe to complete the dessert.
Ingredients:
2 T. flour
1/2 c. milk
1/4 c. butter
1/4 c. shortening
pinch salt
1/2 c. granulated sugar
1/2 t. vanilla
Directions:
Mix flour and milk until smooth. Cook slowly until thick (like toothpaste) over low heat. Stir constantly.
Remove from heat and let cool completely.
Add butter and shortening, blend at low speed.
Add the salt, beat until smooth and fluffy at high speed. Blend in sugar at high speed.
Add the vanilla. Beat one minute more at high speed.