Our Restaurant Review journey continues with another Indian restaurant Koh E Noor, an Indian and Pakistan restaurant, located at Plaza Festival Kuningan, Jakarta. There we met with Shahid P. Chaudhry (Perry) the owner, who welcomed us warmly and introduced us to the signature dishes at his restaurant.
The place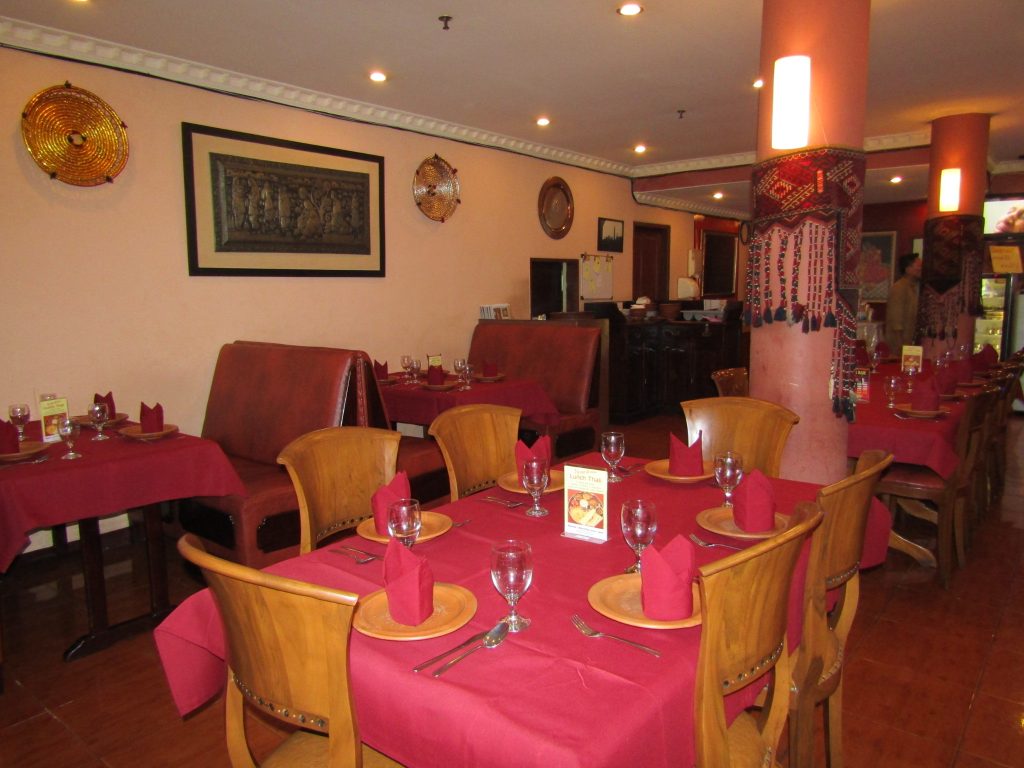 Fauziah: when I entered the restaurant, my first impression was one thing: sleepy. In my dictionary, a 'sleepy' restaurant or café is a place where I will feel so comfortable dining and sitting. Koh-e-noor has dim lighting with maroon and peach interior. And the music that was played that day was not too loud, perfect if you want to eat slowly and stay a little bit longer after you finish your meal.
Other than that, my eyes were attracted to the Vespa in the front part of the restaurant. According to Perry, the old 62 vintage Vespa was painted by a Truck Art artist from Pakistan. Yes, it has a unique, vibrant painting on it. I think it is a nice touch to give Koh-e-noor a funky touch.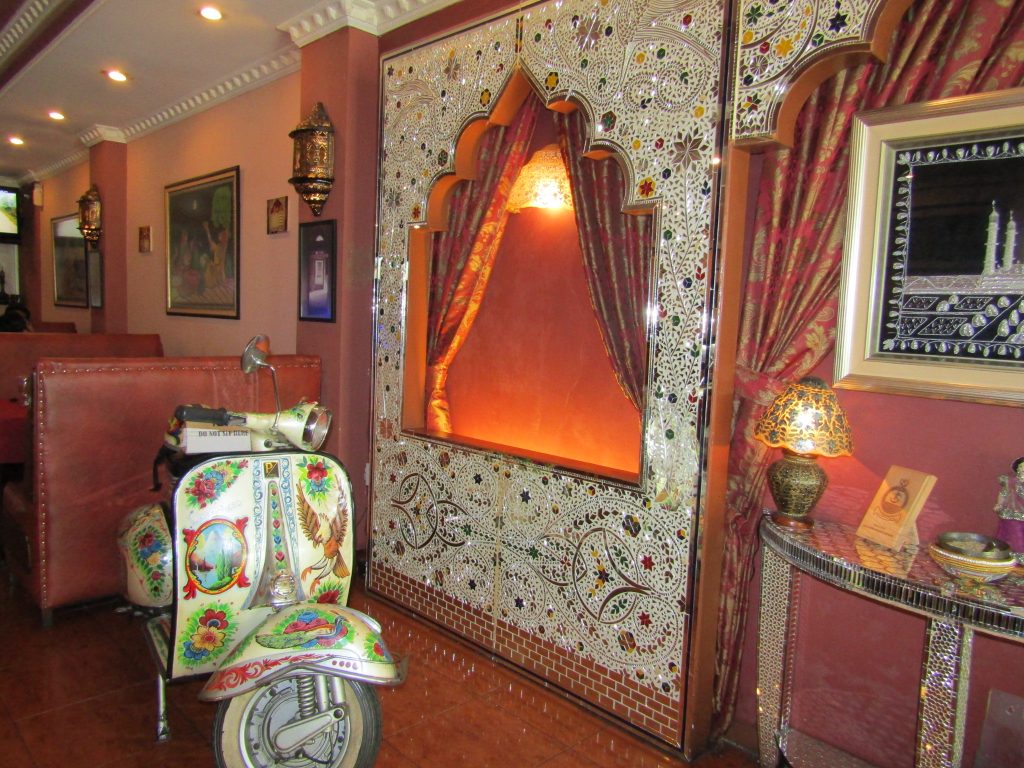 Bunga : Middle-eastern and Indian traditional vibe always be my number one favorite. As I entered this restaurant, it just like freshened up my eyes. The pattern, the colors, and ambience really boost my mood for lunch.
The menu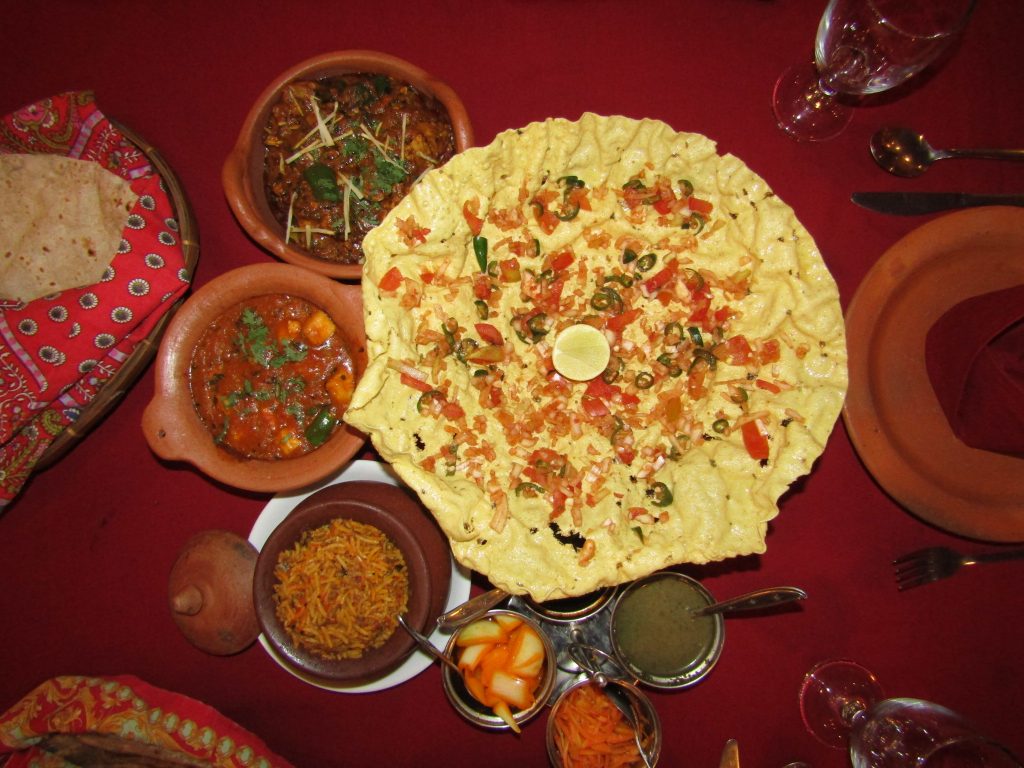 We tried everything Perry recommended to us. There were Papadam Masala, Chicken Kadahi Lahori, Handi Paneer, and Mutton Biryani. As for the bread, we tried Plain Chapati and Tawa Paratha.
Papadam Masala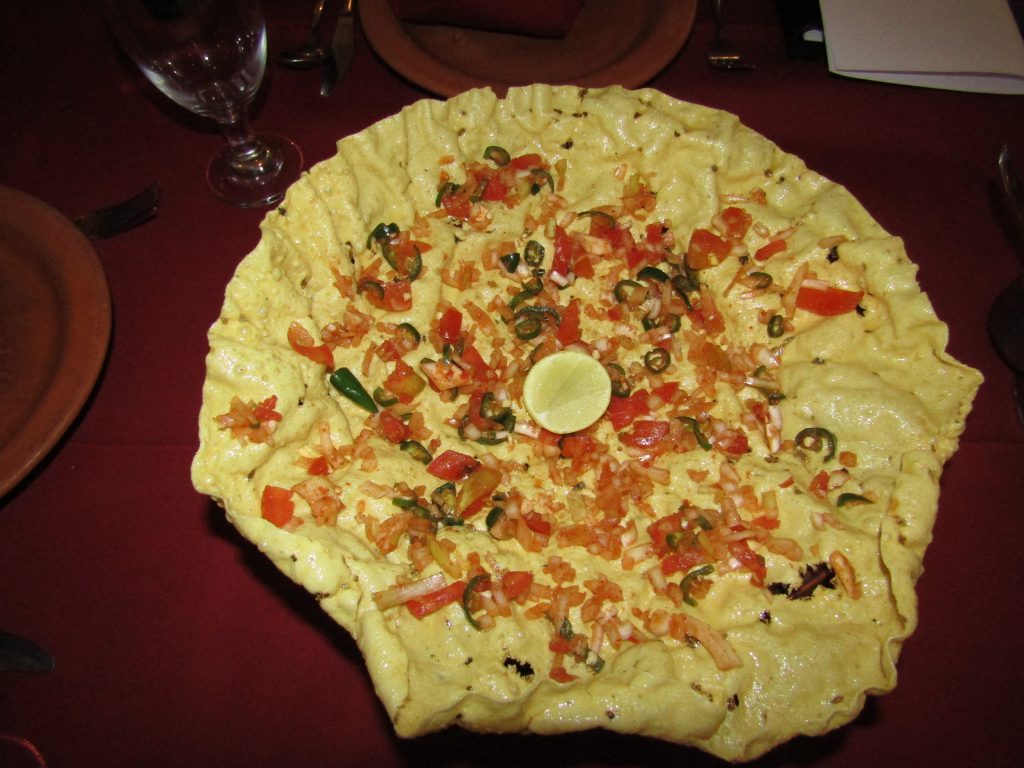 Fauziah : Personally I really like Papadam Masala. When at Koh-e-noor, I didn't eat as soon as the food arrived, so when I tried the Papadam, the middle part of Papadam was already soggy. The onion was crunchy and fresh, as well as the tomato. I also liked how it didn't taste too spicy. I think it would taste better when still hot!
Bunga : I have a simple words for this. Papadam is my most favorite Indian kerupuk (cracker).
Chicken Kadahi Lahori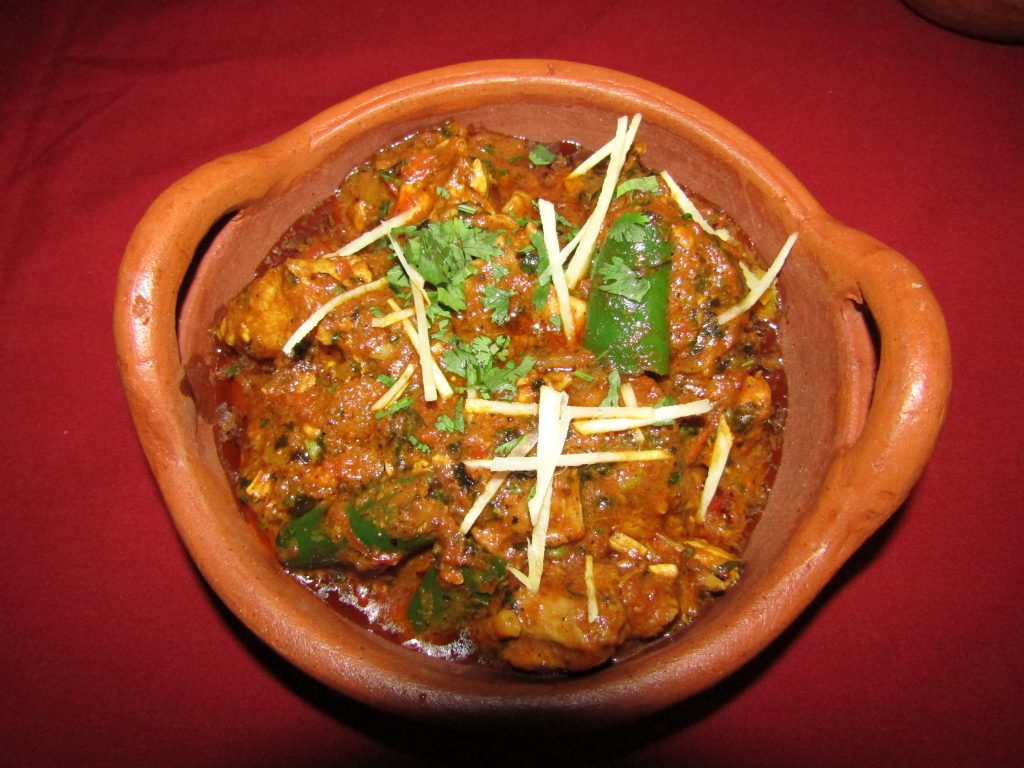 Fauziah : Perry said that this is the favorite dish at Koh-e-noor, and normally other Indian restaurants do not serve this. Chicken Kadahi Lahori is a Pakistani specialty, and is Perry's recipe. It was served in a clay wok, so although I didn't eat it as soon as it served, it was still warm. I loved the gravy and the texture of the chicken. It was perfectly complemented with Chapati.
Bunga : Served in a clay wok, strong aroma of spices and a well-cooked tender chicken. A must try Pakistani dish here.
Handi Paneer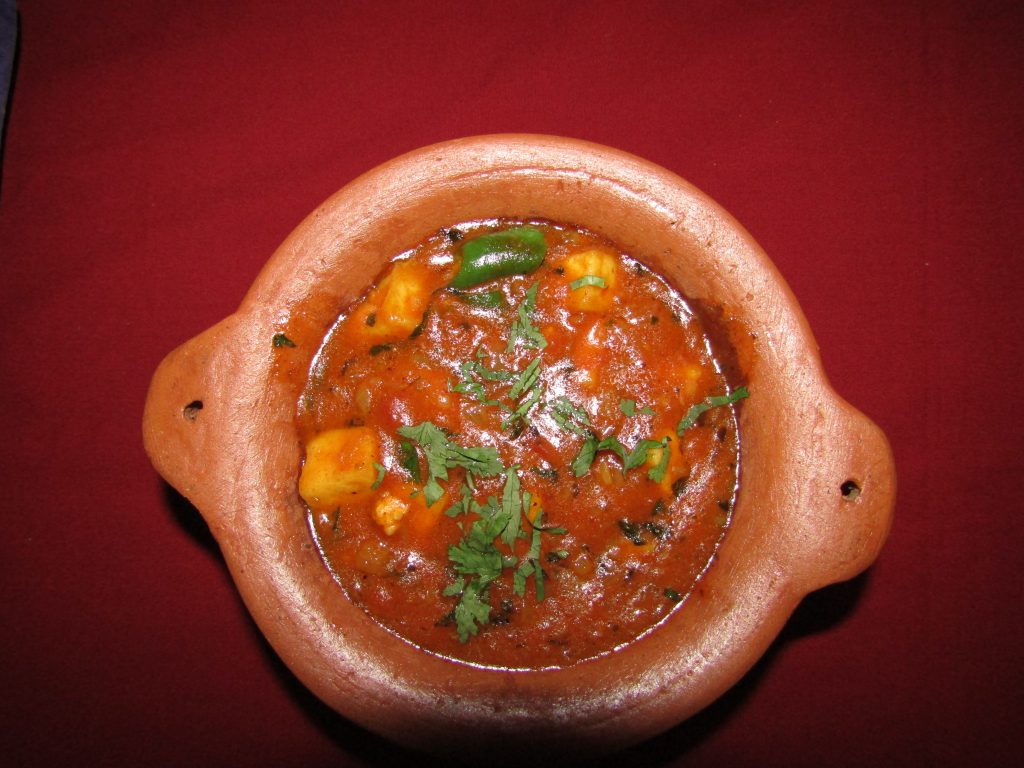 Fauziah: This is the vegetarian dish that Perry suggested to us. It also was my first time to try paneer, and it was not disappointing. At first I expected the paneer to be soft (like silk tofu), but I was wrong. The paneer was firm although it is made of milk.
Bunga : I am a huge fan of tofu. As a non-Indian, I can say that this paneer dish is one of my favorite for any kind of breads.
Mutton Biryani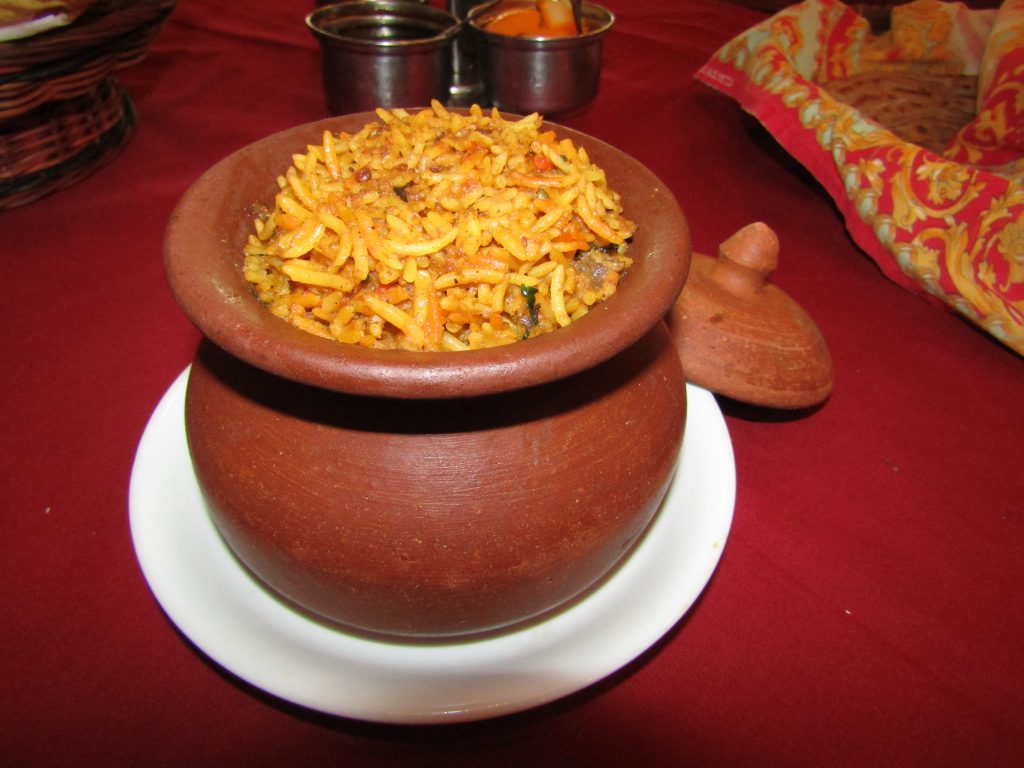 Fauziah : I am a big fan of Biryani. At Koh-e-noor, it came in a clay pot, which strangely gave a distinct aroma and taste to the food. I loved how the chunks of lamb in the rice were so tender and melted in my mouth. The rice was not too oily, just balanced with the lamb. Liked it.
Bunga : For me this biryani had a strong mutton taste in it, so I prefer to eat it separately from other dishes. It is tasty enough. Its portion is good enough to share a pot of this biryani with the whole table.
Plain Chapati and Tawa Paratha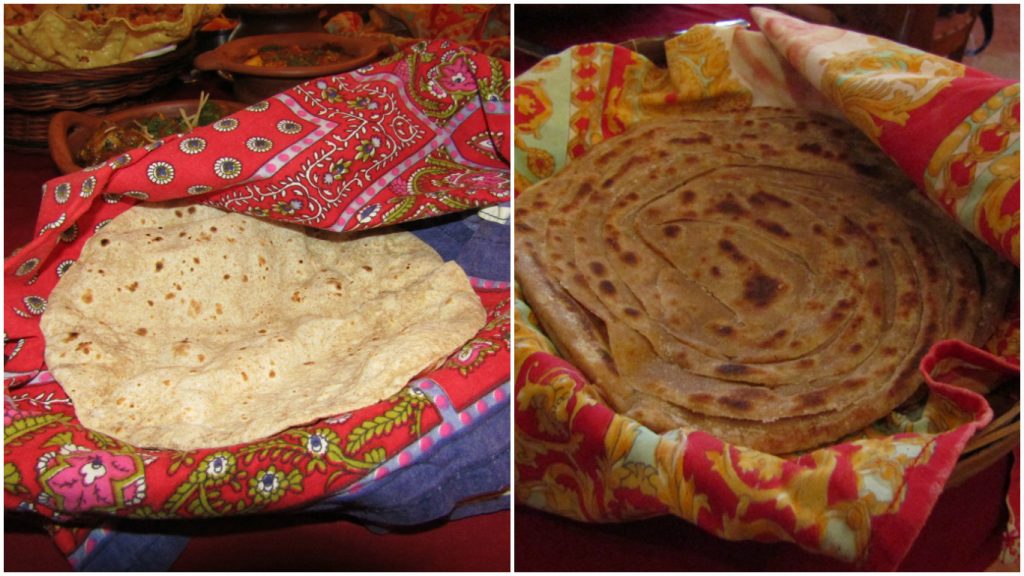 Fauziah : I think breads in any Indian restaurant taste the same. They have the similar texture, aroma, and taste. However I prefer Paratha than Chapati, as it has a thicker and crispy texture.
Bunga : good to know another variety of Indian bread.
So, overall, here are our ratings for Koh E Noor.
Fauziah : 2.5 out of 5 for the place; 3 out of 5 for the foods.
Bunga : 2 out of 5 for the place and the foods.
The review is solely from our own opinions and taste.
By Fauziah Listyo and Espiralina Puspa Tania