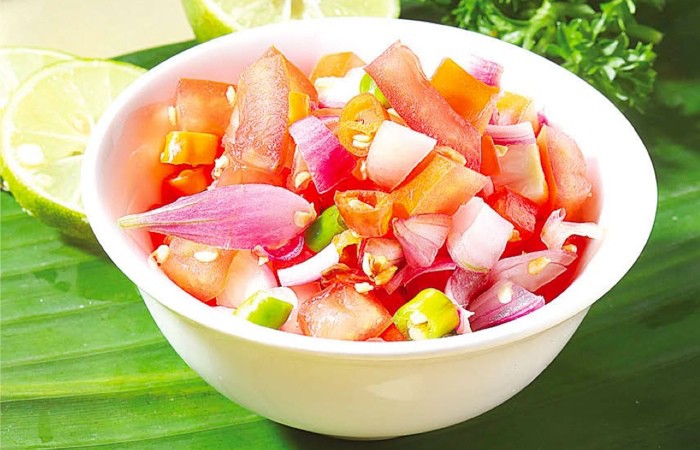 Sambal Dabu-dabu is yet another specialty Sambal from Manado, North Sulawesi. Just like Sambal Matah from Bali, Sambal Dabu-dabu made from raw sliced ingredients. It has distinctive, special taste that goes well with any meals, especially fish-based meals. Let's try to make this fresh Sambal at home!
Ingredients:
4 red chilies, slice thin
5 green cayenne peppers, slice thin
5 cloves of shallots, slice thin
1 red tomato, clean the seed and then cut into small wedges
1 teaspoon of salt
¾ tablespoon of sugar
1 teaspoon of lime juice
5 tablespoon of hot cooking oil for sautéing
Instruction:
Mix all the chilies, shallots, salt, sugar, and lime juice in a bowl
Pour in hot cooking oil, mix well.
It is very easy, isn't it? Sambal Dabu-dabu is a perfect condiment for grilled fish or chicken. Don't forget to eat with hot steamed rice and be ready to get all hot and sweaty!