Bali is not only famous for its beautiful beaches, but also its rich culinary heritage. Visiting Bali is incomplete if you don't try the diverse cuisine. For spicy food lovers, Bali is 'heaven', as most of Balinese cuisine is spicy, using a lot of spices and of course, chilies.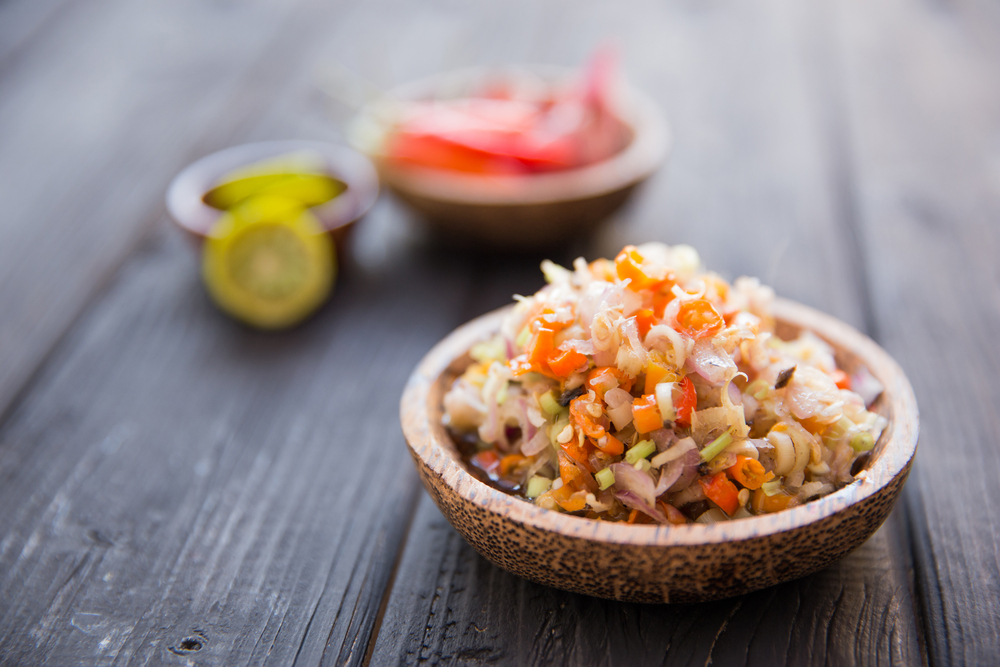 When we talk of spicy food, can Sambal be far behind. Of the various Sambals that are found in Indonesia, a 'HOT' favorite Sambal Matah from Bali. This is a perfect condiment for grilled fish or chicken, along with lalapan (raw vegetable salad) or vegetables. And you can easily make Sambal Matah in your kitchen with our recipe!
Ingredients:
10 cabe rawit (Thai chilies)
8 cloves of shallots
2 cloves of garlic
½ teaspoon baked terasi (shrimp paste)
2 lemongrasses
2 kaffir lime leaves, wash and diced
¼ teaspoon salt
¼ teaspoon sugar
½ tablespoon lime juice
3 tablespoons of vegetable oil (for sautéing)
Instructions:
Peel shallots and garlic, wash them, and then dice into slices. Set aside
Wash chilies and then dice into slices. Set aside
Peel and leave the outer parts of lemongrass, then dice into slices. Set aside
Mix all of the diced ingredients in one bowl. Add salt, sugar, and lime juice. Mix well.
Heat the vegetable oil, and while it is still hot, pour it into the sliced ingredients bowl. Mix it well and Sambal Matah is ready to be served.