All foodies and gastronomy enthusiasts who've been in Jakarta for a while are probably familiar with Sate Taichan. It has been hugely raved by many people since last year, and has gained wide popularity among culinary lovers in Jakarta.
But in case you don't familiar with it, Sate Taichan is skewered chicken (sate) served with rice cake, limes, and sambal. Unlike other popular Sate in Indonesia, Sate Taichan looks 'pale', because it is not marinated in soy sauce before grilling, and it is not served along with peanut sauce and sweet soy sauce.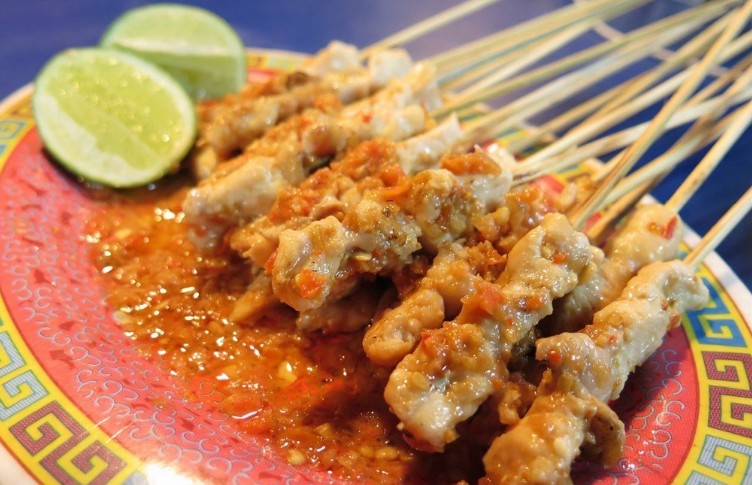 From its name, you probably think that Sate Taichan is not originated from Indonesia. at a glance Sate Taichan reminds us of Yakitori, Japanese skewered chicken which is also served without peanut butter. While it is probably true that Sate Taichan is an adaptation from Yakitori, but there is a whole other story about Sate Taichan.
As cited from Qraved, Amir, a Sate Taichan stall owner in Senayan, told that there is a unique story behind the name.
It was started when he was still selling regular Sate Ayam with peanut sauce. He had a Japanese customer who loved to have a dinner at his stall. One day, the customer wanted to grill the Sate by himself. When he finished, Amir was surprised because the Sate look so pale—without peanut sauce, only a dash of lime juice and a spoon of Sambal. When Amir asked his customer about the Sate, he came up with a name: Sate Taichan. Since then, Amir with his friends Bang Ocit and Bang Heri sell this menu in their respective stalls.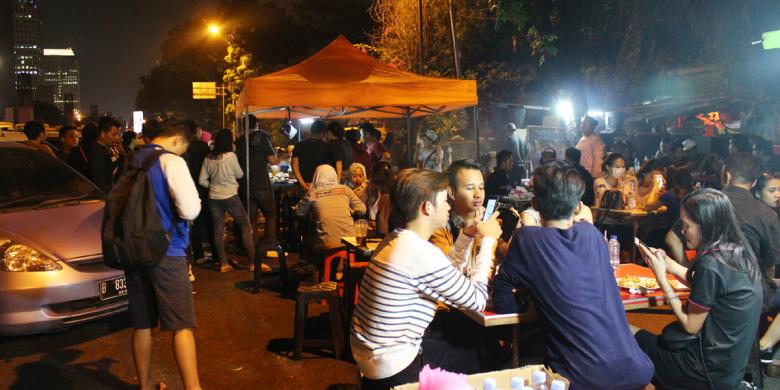 Sate Taichan is grilled only for maximum 5 minutes on top of live coals. As soon as it's cooked, the meat is then sprinkled with vegetable oils, lime juice, and secret powdered seasoning. It is then served on a plate along with rice cake and flaming hot special Sambal. If you love spicy foods, you really have to try Sate Taichan!
(Trivia: Sate Taichan Bang Ocit has the spiciest and hottest Sambal.)
Until now, these three stalls are always packed with customers who are willing to wait in lines to get their Sate Taichan served. Sate Taichan Bang Amir, Bang Ocit, and Bang Heri are located at Patal Senayan, along Jalan Asia Afrika, Jakarta. Make sure that you arrive before 9pm as the stalls always have long queue every night.