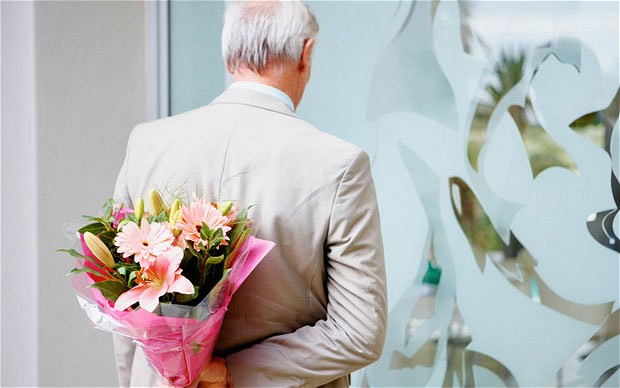 For a quick home makeover, flowers are the cheapest and easiest way to perk up any interior.
Flowers can speak volumes when words fail. It can also transform a house into a home.
According to floral and interior designers "Fresh cut flowers are the perfect everyday accessory for any budget – they add color, fragrance and style – and now we know they even increase energy and compassion." Indeed, it's easy to create a garden of blooms right in your home. Here are a few useful and simple pointers.
LOCATION, LOCATION,LOCATION
A Harvard study found out that fresh cut flowers placed in common areas of the home have the greatest mood boosting effect. So consider where and how you place blooms in your home.
Place bud vases in high traffic areas of your home like the kitchen, dining room or family room.
For the dining table, float two or three blooms, such as open roses or gerberas in a crystal bowl.
Tea roses, freesias, peonies, lilac and lilies are all deliciously fragrant choices for a bud vase in the bedrooms.
A great idea for your home office is to have a flowering or green plant next to your computer station so you can give yourself a 'nature break'.
Go big and bold for open spaces. An abundant arrangement of lilies, gladiolus, hydrangeas or any large blooms create an inviting environment for dining rooms.
Experiment to match a room's décor with monobotanic (using one type of flower) and monochromatic (using flowers from one color palette) arrangements.
To create 'mood', use old water pitchers, antique teapots or even terracotta pots as containers for a casually placed flower arrangement.
For a more sensual arrangement, opt for reds and oranges or choose calming tones like blue and turquoise to create a soothing ambience. Yellow and peach are nurturing, while pink and lavender are romantic.
STYLE FILE
Just as people have their own personalities, so do their homes. The following guide shows how flowers can complement and enhance these styles.
Classic Traditional
If your home has classic furnishings and antiques with elegant fabrics like brocade, silk and tapestry, then this calls for a classic arrangement. This usually includes a mixture of blooms (roses, gladiolus, iris, carnations or lilies) and accents, such as dried fruit and foliage. For containers, think crystal, brass, silver or porcelain.
Modern Contemporary
The modern home is sleek and chic. Elegant fabrics, gauze or leather are contrasted against steel and glass furnishings. Bold, exotic flowers (anthuriums, heliconia, callas, orchids) complement this home's clean, open look. To finish the dramatic ambience, use frosted glass vases, decorative pottery and metallic containers with stainless steel finishes to display flowers.
Easy Casual
Because this home is decorated to be a relaxing haven, flowers naturally complement the setting. Opt for flowering and green plants (like cyclamen or ivy) casually grouped in a basket, or flowers (such as daisies, sunflowers, hydrangeas, delphiniums or tulips) in a clear glass vase, pitcher or piece of pottery.
HOW TO BUY FLOWERS
The main objective when buying flowers is to spot the freshest bunch. Here are some useful tips on what to look out for.
Stem ends
Turn the bunch upside down and have a good look at the cut stem ends. They should be green or white, and look freshly cut. Don't buy bunches with dark stem ends, or where the ends have split and are curling back, as these are signs of old flowers.
Water
Any flower you buy at any ret ail outlet should be in water. Check the cleanliness of the water and the container. Is the water clear? Is the container clean? If not, don't buy the flowers. The only exception to this would be tulips in muddy water – as it does not kill them. In every other ca se, dirty water and dirty containers will reduce the flowers' life.
Leaves
In many types of cut flowers, the leaves start to die before the flower. Check the leaves for signs of yellowing or blotching – if you see the signs, don't buy. This is especially useful when buying lilies or chrysanthemums. If you are buying roses, don't buy bunches with dried leaves.
Flowers
Finally, have a good look at the flowers and buds. Many flower buds, like roses or lilies open well in the vase so choose the bunch with the fewest open flowers. Other flowers, like gerberas, need to be bought fully open.
CARING FOR YOUR FLOWERS
Before you put the flowers in a vase, remove all leaves below the waterline, and include flower foo d for extr a nutrients. If the water becomes cloudy after a few days, replace it entirely with properly mixed flower food solution. If possible, re-cut stems by removing one to two inches with a pair of sharp scissors.
Cutting the stems of the flowers at an angle will allow a better interface between the flowers tem and water, and will help water intake.
Use room temperature water and never icy water. To revive wilted flowers (if they are not too far gone), use warm water.
Change the water in the vase every other day, unless it becomes murky and smelly, then change it daily. Also, flowers have different life spans so remove any decaying ones from an arrangement and transfer the longer lasting flowers to a smaller vase.
Don't place flowers under a direct draft from an air-conditioner or in direct sunlight.