These cookies are really tasty and are high in taste and nutrition. Bake them with your children this weekend and enjoy.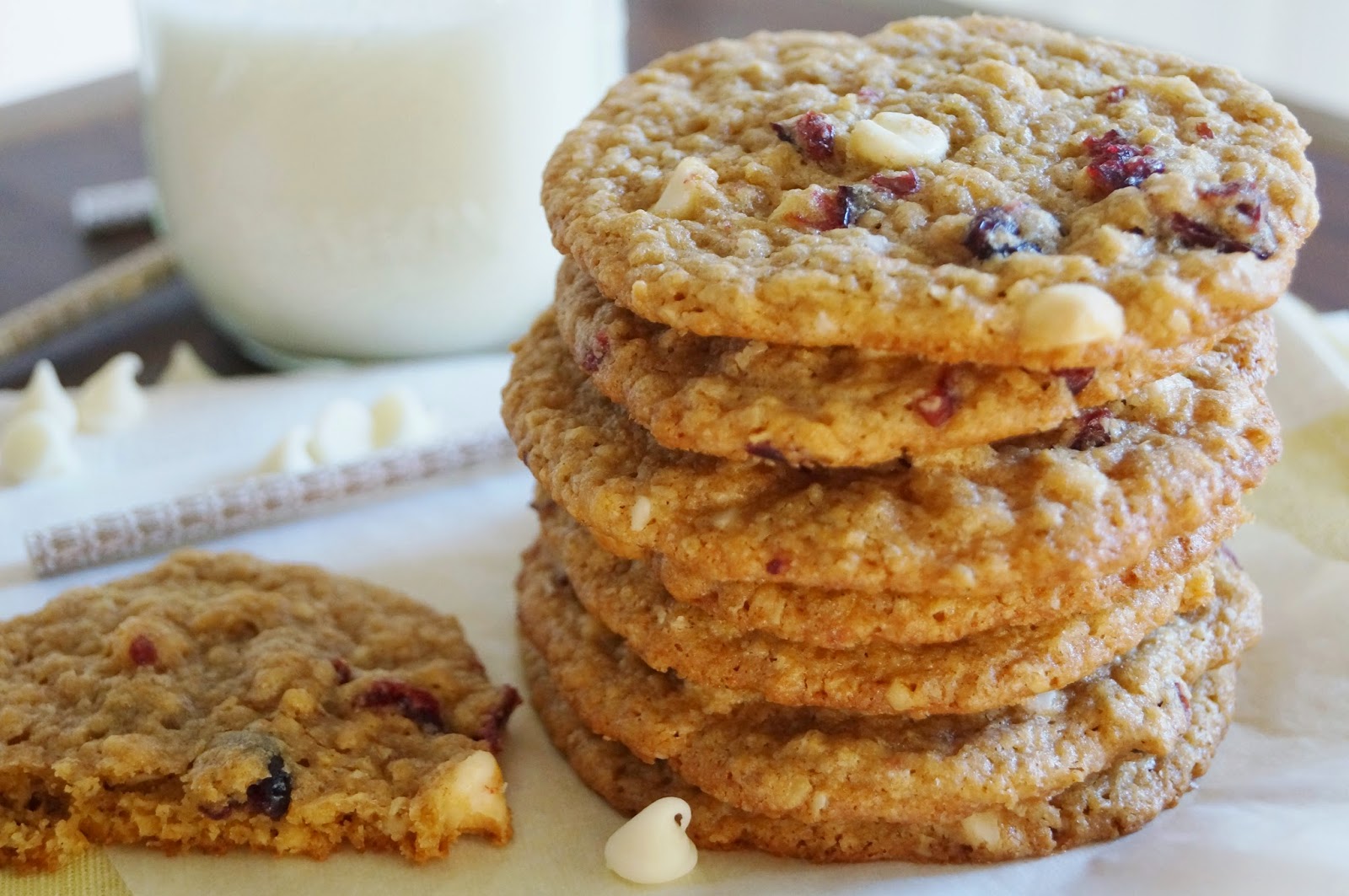 Ingredients :
1/2 cup white sugar
1/4 cup packed brown sugar
1/2 cup butter, softened
1 large egg
1 egg yolk
1/2 teaspoon vanilla extract
1/2 teaspoon cinnamon
1/2 teaspoon baking soda
1/4 teaspoon salt
1 cup all-purpose flour
1 1/2 cups quick-cooking oats (not instant)
3/4 cup dried cranberries
6 ounces white chocolate chips
Instructions :
Preheat oven to 180 degrees Centigrade.
First soak dried cranberries in a bowl with hot water for 10-15 minutes then drain this process really plumps the cranberries up, giving the cookies great texture and added flavor.
Using your stand mixer, place white sugar, brown sugar, and butter into bowl and blend until well combined. Next with mixer still blending, add one whole egg, 1 egg yolk, and vanilla; continue to blend until well combined.
With the mixer still mixing add cinnamon, baking soda, salt, and flour; blend until mixture reaches a well-combined doughy consistency. Turn mixer off and remove from stand; fold in oats, cranberries, and white chocolate chips.Roll dough into 1 inch balls and place on a baking sheet 3 inches apart.
Place cookie dough into the preheated oven for 11 minutes or until the edges reach a golden brown. Remove and let cookies cool on sheet for 3 minutes then carefully transfer cookies to a cooling rack.