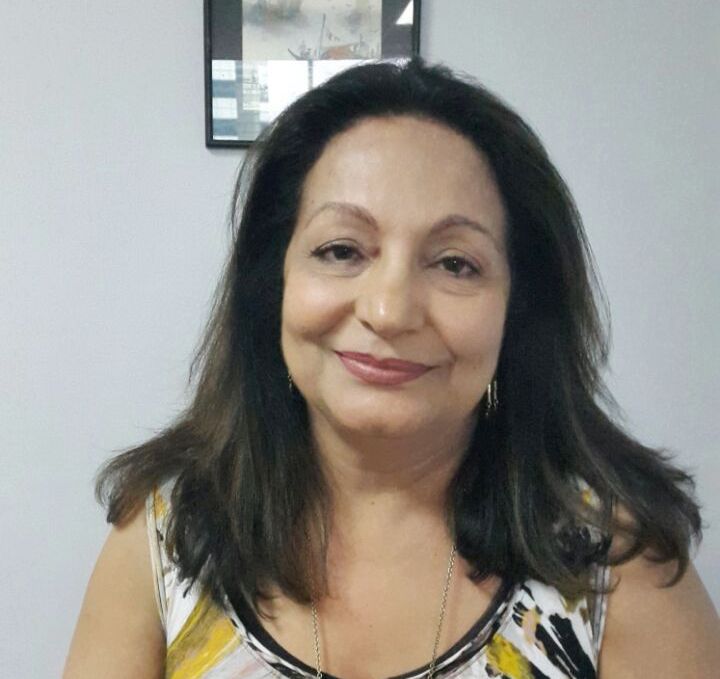 It was mere serendipity that Seema Khurana started teaching Hindi as a language partner and teaching Hindi at Yale University for the last 15 years. She has always been very passionate about Hindi language and literature says it was a happy 'coincidence', that this has resulted in her being able to teach Hindi.
Join in a discussion with Seema on HINDI – As We Know It! on Saturday, 6th Aug at IndiaClub Jakarta office from 10am. Register here http://bit.ly/HindiJkt
Seema admitted that when she was in India, she had no formal educational background in Hindi language. "Like everybody in India, I had Hindi lesson up to high school. I got my master degree when I've started teaching at Yale University." She  is planning to do a PhD in Hindi soon.
"The opportunity to teach Hindi came up when I was to be a language partner at a college where they were starting a Hindi program," she explained to Indoindians team recently. "That little exposure got me very interested in understanding how a foreign language, like my native language (Hindi) has to be taught as a foreign language to English speakers."
As a teacher, she had to understand how to dissect Hindi grammar to her students. "I have to make comparison between Hindi grammar and English grammar. The interesting part for me is when I find differences; sometimes you find similarities between the languages. And that also made me learn more about Hindi itself," she said.
As she taught the language to her students, she also participated in many workshops. Eventually she gained certifications of Hindi As Foreign Language teaching, which also had brought her into other positions.
Seema shared her most satisfying experience as a Hindi teacher. "It's when I see the appreciation of my students who are from India (and speak Hindi) to Hindi language. I have found new Hindi language lovers among these kids who have never taken Hindi poem or other literature pieces."
She said that if she had time and opportunity, she would like to continue her work on an audiobook. "Before I even offered a job to teach Hindi, I was thinking about audiobooks. I started to think that there are so many people who can understand Hindi, even though they cannot read or write in it. If we put Hindi literature in audio form, it will really have a bigger impact."
Her first audio book was of her favorite author, Amrita Pritam's 'Pinjar'. "It was supposed to be a big release, but I got a job at Yale University teaching Hindi fulltime . So I did not continue,"  she confessed and shared that if she has a chance, she will do it again. "I want to revive it, and make more audiobooks,"
Currently, Seema is visiting Indonesia and would like to understand the scene of Hindi language here. "I know that there are many Hindi speakers and people interested in Hindi in Indonesia and there are also a lot of people who are teaching (or trying to teach)."
"I think that with a little guidance among the Indian diaspora, in teaching Hindi at home to develop the interest of children will go a long way. Hindi movies, TV shows and even music is a great way to learn and love Hindi" she shared.
We are looking forward to her writing and audiobooks and wish her success in spreading the beauty of Hindi to the world.
Join in a discussion with Seema on HINDI – As We Know It! on Saturday, 6th Aug at IndiaClub Jakarta office from 10am. Register here: