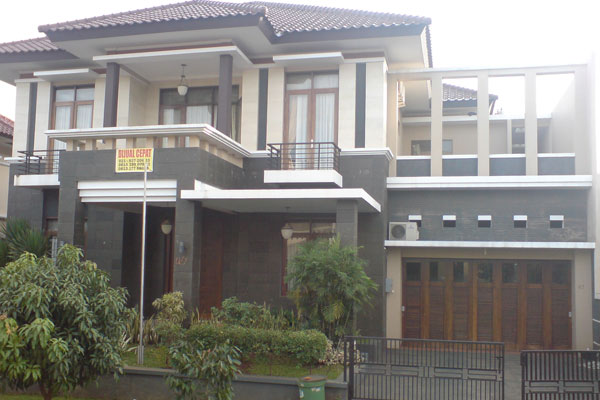 Newcomers will be very pleased to find a wide range of both apartments and houses available for lease throughout Jakarta.Choosing your home will be a matter of personal preference, family needs, location, budget as well as length of stay.In trying to decide between an partment and a house, you need to weigh the advantages and disadvantages of each.
Apartment
The advantages of living in an apartment are added security, a more convenient location usually close to the central business district and a simplified lifestyle.
Many of your amenities will already be taken care of, such as cleaning, laundry and maintenance services.You will usually have access to a health club together with recreational and sports facilities such as pools, playgrounds and tennis courts; restaurants, salons and convenience stores are often located within the complex.
Apartments can be leased fully furnished, utilities and cable television are often already set up and included in the fees.Basically, an apartment is ready to move into and out of with minimum hassle.
Apartments are also much more compact than the houses found in Jakarta.In addition to non-serviced apartments, an excellent selection of serviced apartments is also available.An apartment might be a great choice for businessmen or businesswomen, singles, couples or small families, or people who do not plan on staying a very long time in Jakarta.
House
If you are staying for some time in Jakarta, with your family and if you have pets, living in your own house might be the right choice for you.Although there would be additional commuting time if your office is located in the central business district, as most of the expatriate residential neighborhoods are located in South Jakarta near the international schools, you would have a lot of space and privacy as well as a lovely garden and private swimming pool.
You would be able to furnish and decorate your house to your own personal taste. A house, however, would require a lot more attention and responsibility. You would be in charge of security, maintenance, managing household staff, utilities, gardening, etc.
This could become very expensive and time consuming.If you have the time and can manage, however, you and your family would have a very personal place to call home in Indonesia.
Leasing and Contract Agreements
Jakarta is unique in that to rent a house usually a one to three year lease is signed, and paid for in its entirety up front before you move in.Contracts for apartments vary and may be for shorter terms.This is a very expensive and serious commitment, most often taken care of by your company.All conditions must therefore be agreed upon and in place before signing the contract and making the payment.After the landlord receives his or her payment, there is little leverage and often no initiative to change anything.
The following are some important factors to consider before signing:
Location.How close is it to school, work, shopping, and leisure activities?
You may want to test drive this distance during peak traffic hours to get an idea of the actual time involved.During peak traffic time some streets are blocked and the traffic is directed in a one way flow, which could interfere with entering and exiting the property.
Neighborhood.Is there a lot of traffic, noise or pollution?
If the property is located near a school there could be traffic congestion when children are being picked up or dropped off.If the property is located right next door to a mosque, remember that the call to prayer is amplified and the noise level can be quite high.Check if there are any vacant lots next door that could become a construction site or used as a community garbage dump.Make sure that this area does not flood easily during the rainy season and that it is not too close to a sewage canal or burning garbage.
Are the staff quarters clean and large enough?
Even in the most grand of homes, the staff quarters never seem proportionately large enough, but do consider whether there are enough rooms and space for your staff to be comfortable?
Are there enough closets in the bedrooms?
It can be very expensive to have to furnish your own home with huge closets, so it is quite standard for the landlord to supply these even if the house isn€™t furnished.
Look at the cupboards under the sink in the kitchen and bathrooms.Are they clean and leak-proof?
Think about security.
Check the walls around the house, the gate and the windows and doors.If the windows don€™t have security grilles, you might want to think about having them installed to prevent theft.
Always check the following items:
Electrical capacity and over all wiring condition.This is very important.There should be at least 23,000 VA for a normal household.If there is not enough voltage or inadequate wiring and insulation this will have to be negotiated with the landlord before you move in.
Water supply and pump.
Check how deep the well is and the water clarity and pressure in the house.
Telephone installed with a phone.
This is imperative, as in some areas it can take a long time to obtain a phone line.Even if you are offered a mobile phone, remember that this means more expensive rates, no fax or answering machine, no modem for your computer, etc. so be firm on this point.
Drainage and leakage.
The rain here is torrential; therefore check the drainage of the land and take a really close look at all the ceilings to see if there are any water spots, warping or areas that look like they were spot painted.
Many homes in Jakarta have leakage problems, and it is basically a fact of life here, however, when you move in things should be as leak-proof as possible.
Air conditioner capacity.
This is important, especially in the bedrooms.Remember that in Jakarta there is an enormous amount of pollution, and without air conditioning you will most probably be very uncomfortable and have to deal with lots of mosquitoes and sometimes smoke.
Woodwork.
Check the house for signs of termites.Termites are very common in Indonesia and any wood that is infested should be completely replaced.Chemicals used in Indonesia to eradicate termites are highly toxic and should be avoided.
Civil and structural.
Check for cracks or damage to the walls around the house, the gate and the windows and doors as well as locks and hinges.If the windows don€™t have decorative grilles, you might want to think about having them installed against theft.
Swimming pool.
If there is a swimming pool, check carefully to see that the pump is working and there are no signs of leaks or structural damage.
Utilities.
Utilities are usually maintained in the name of the home owner not the tenant.Before signing a residential contract, we will check with the appropriate utility offices to ensure that the balances on each account have been paid.This will protect you from paying for services that you have not utilized.
Keep a record of all receipts and payments.These receipts may need to be turned over to the landlord when you depart.
In the event that after you have moved in there is some kind of major structural problem, or well water problem, for example, this should be taken care of by the landlord and should be included in the contract as such.Other smaller maintenance jobs are normally taken care of personally, or by a maintenance section of your company.If you are personally responsible for small maintenance jobs, such as air conditioner servicing, a leaky roof, etc., there are a number of home service companies which will take care of this for a reasonable fee.
Provided by: Colliers International