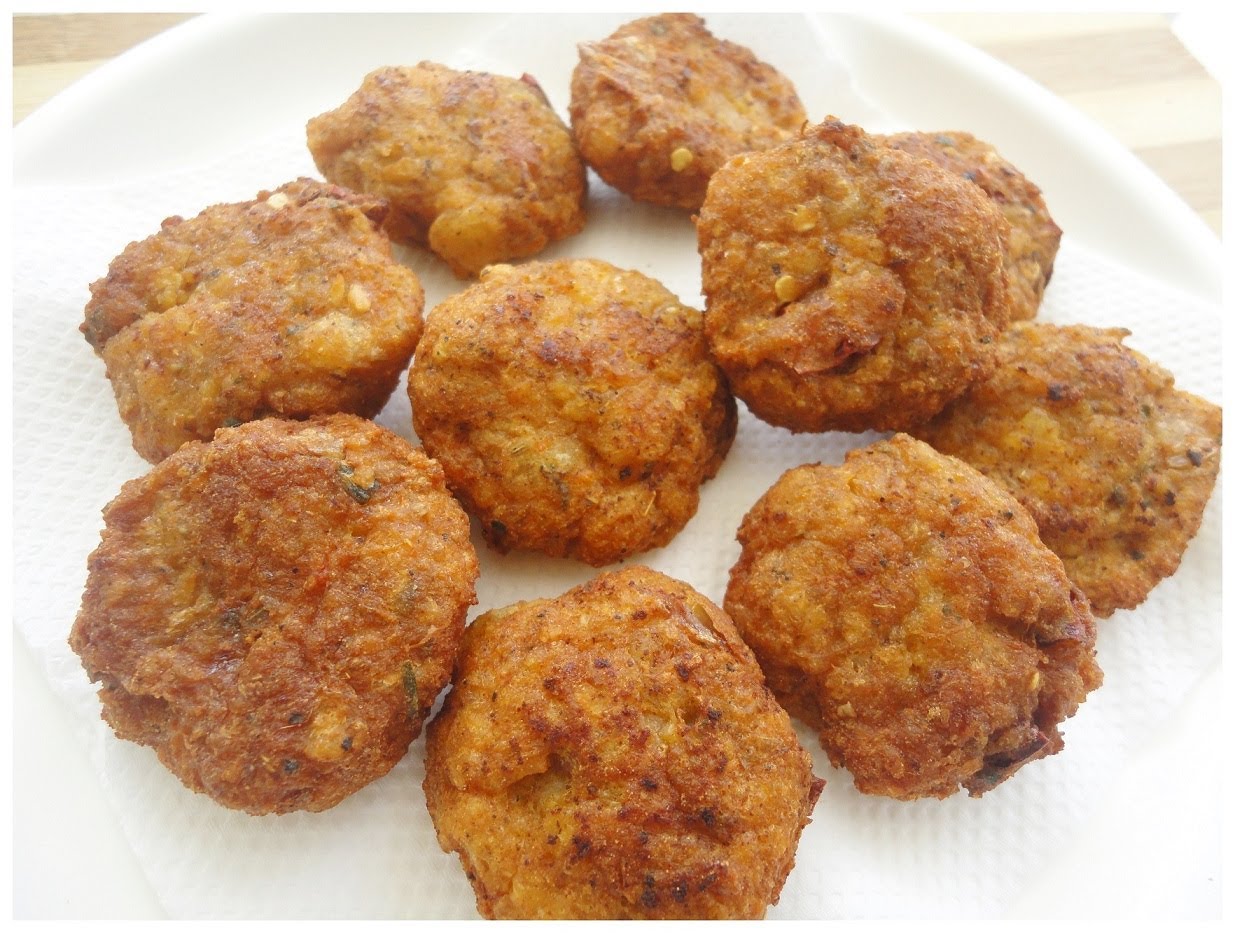 Shrimp cutlets is both delicious and crispy at the same time. Although not for beginner cooks, this delicious snack is particularly suitable for the family to eat during snack time. Children will be especially fond of these. Try it out!
Serves: 4
Time required : 20 minutes
Ingredients:
1 lb(s) medium sized shrimps
3 medium sized onions
100 gms Boiled spinach
3 tsp(s) garlic paste
Ginger paste
4 Red chillies
3 Green chillies
1 Egg, well beaten
Breadcrumbs for coating
Salt to taste
oil for frying
Directions:
Blend together ingredients 2 to 6 without adding any water. Set aside.
Clean the shrimps and de-vien them. Now slit them along this line and flatten them out.
Marinate the shrimps in the above mixture for about 1 hour.
Dip each shrimp in the beaten egg. Coat with the breadcrumbs by pressing and flattening out the shrimp once on each side.
Shallow fry or deep fry these in hot oil.