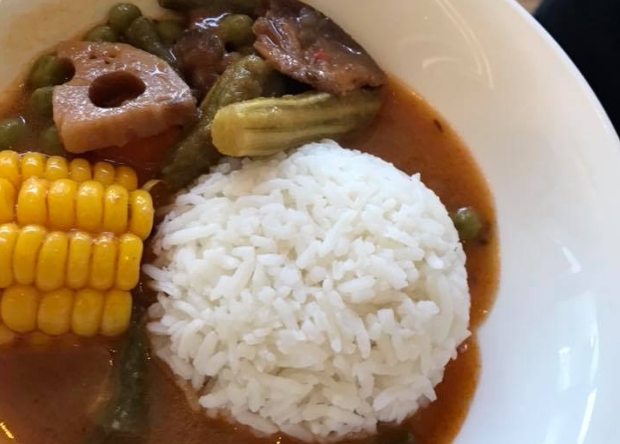 Kadhi Chaawaran or Sindhi Kadhi with rice is the comfort food for Sindhis. As explained by Aparna Narang, every household has its own personal recipe and it differs from home to home.
The recipe shared by Aparna is really tasty and smells wonderful while cooking. It is easy to cook in large quantities to take to all the potluck parties! It is tastier the next day when all the flavors have time to steep and harmonize further with vegetables to complement each other in taste, color and texture.
Sindhi Kadhi is very delicious and nutritious. This tangy Kadhi is made with roasted besan, (gram flour), tomato puree and mix of vegetables. Traditionally it is served with rice and also can be served as a soup.
Ingredients:
175 gms                              Besan-lentil powder
1/2kg                                   Tomatoes fresh
1 Teaspoon                        Ginger grated
1 Teaspoon                        Green Chilly Paste
1 Teaspoon                        Red chilly powder
1 Teaspoon                        Methi dana (Fenugreekseeds)
1 Teaspoon                        Jeera (Cummin)
1 Pinch                                Hing-(Asafoitida)
Few                                      Curry leaves
Approximate                      Salt
Approximate 10pcs          Kokum Flowers (Garcinia Indica)
Vegetables:
3 Peel chop big pieces soak in salt water for 5 minute         Potatoes
Cut into 8pcs                                                                                 Corn fresh
Fry full long                                                                                    Lady finger (bhindi)
Boil and keep                                                                                 Drumsticks
Peel cut into pieces and half boil with salt                              Lotus stem (bhee)
Cut long finger size                                                                      Carrots
Cut finger size                                                                               Beans
Saute                                                                                               Peas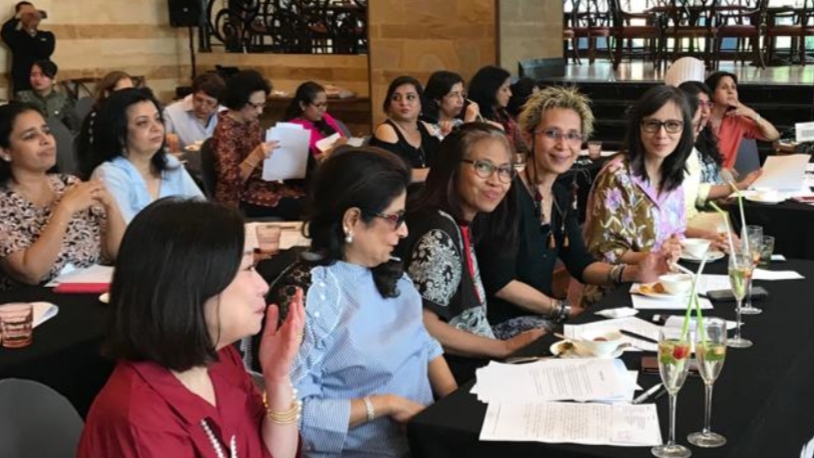 Cooking:
Cut tomatoes in big pieces. Pressure cook with one whistle with ¼ glass of water. When it cools down, put in blender and strain it.
Take oil in deep pan, add cumin, fengreekseeds, curry leaves and besan. When the besan is golden brown, add ginger and chilly paste. Add red chilly powder and immediately pour 1 litre of hot water.
Add salt, put corn pieces in besan water. When corn is half cooked, then add the cooked tomatoes. While everything is boiling, add potatoes and carrot, lady finger and peas have to added in the end.
Add soaked kokum flowers and water and boil for another 10-15 minute.
In the end-tarka ( ) heat 2 teaspoon oil- add Jeera, hing and red chilly powder and cover the pan immediately for fragrance.