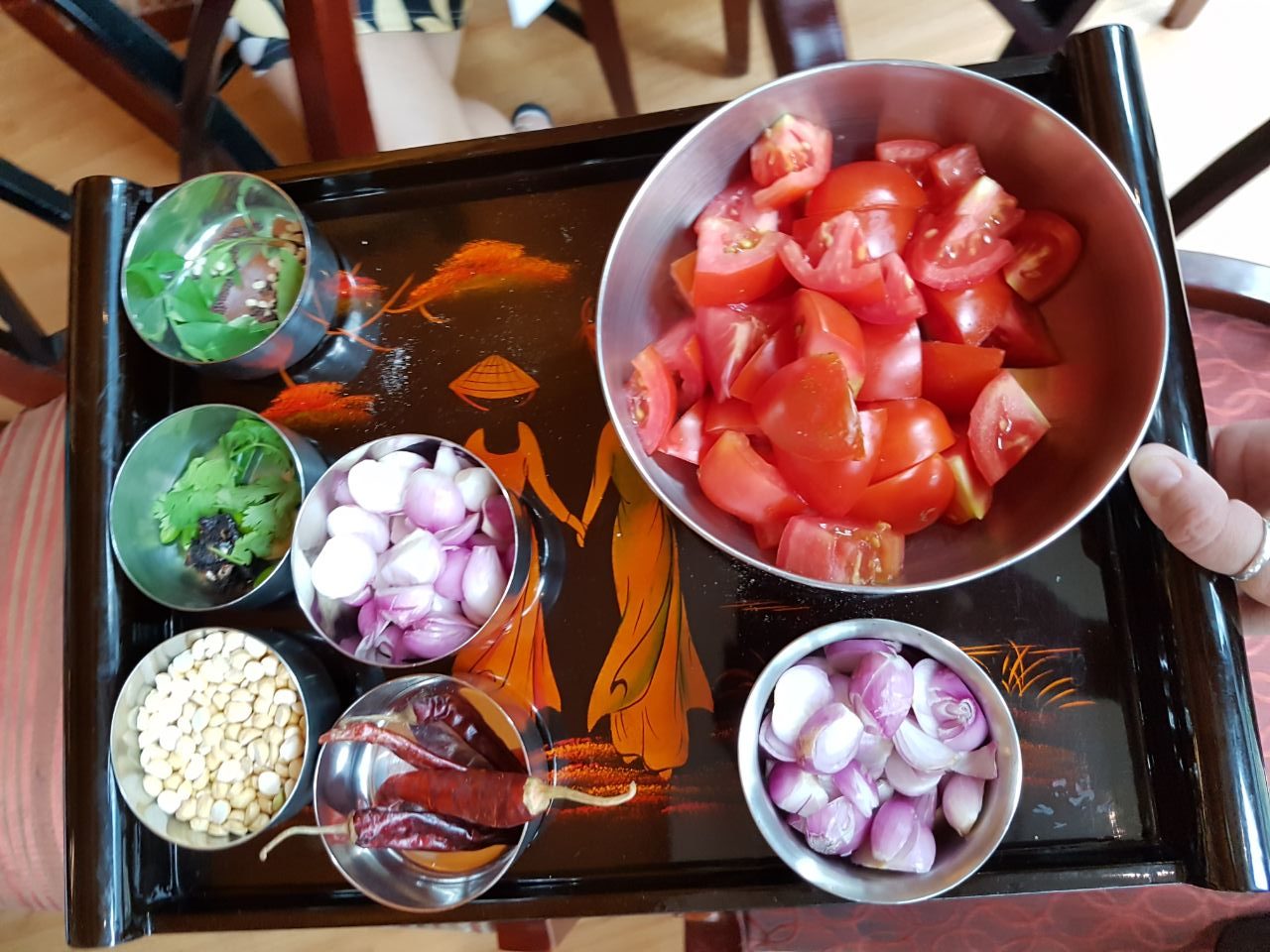 Shanthi Seshadari shares her South Indian Tomato chutney recipe – This flavorful tangy, nutty & spicy tomato chutney can be served as a accompaniment for any snacks, idli, dosa, vada and even with bread.
Other recipes by Shanthi Seshadari:
Register here if you would like to be a chef on the next 'What's up Chef' event >>
Ingredients of Tomato Chutney: 
1 tbsp of Cashew nuts
1 pinch of hing or asafetida
2 tbsp of oil
4 or 5 red chilies (Kashmiri)
Salt to taste
2 tomatoes
1 chopped onion
For Tempering: 
1 tbsp of oil
¼ tbsp of Mustard seeds
1 tsp of Urad Dal
1 red chili
1 bunch of Curry leaves
Method: 
Heat oil in a pan. Add red chiilies, one hing, cashew, onion, tomatoes. and curry leaves. Saute a few times until the stir-fry turns soft.
Grind all of the ingredients. Add mustard and curry leaves on top of the chutney.
Tomato chutney is ready to serve.