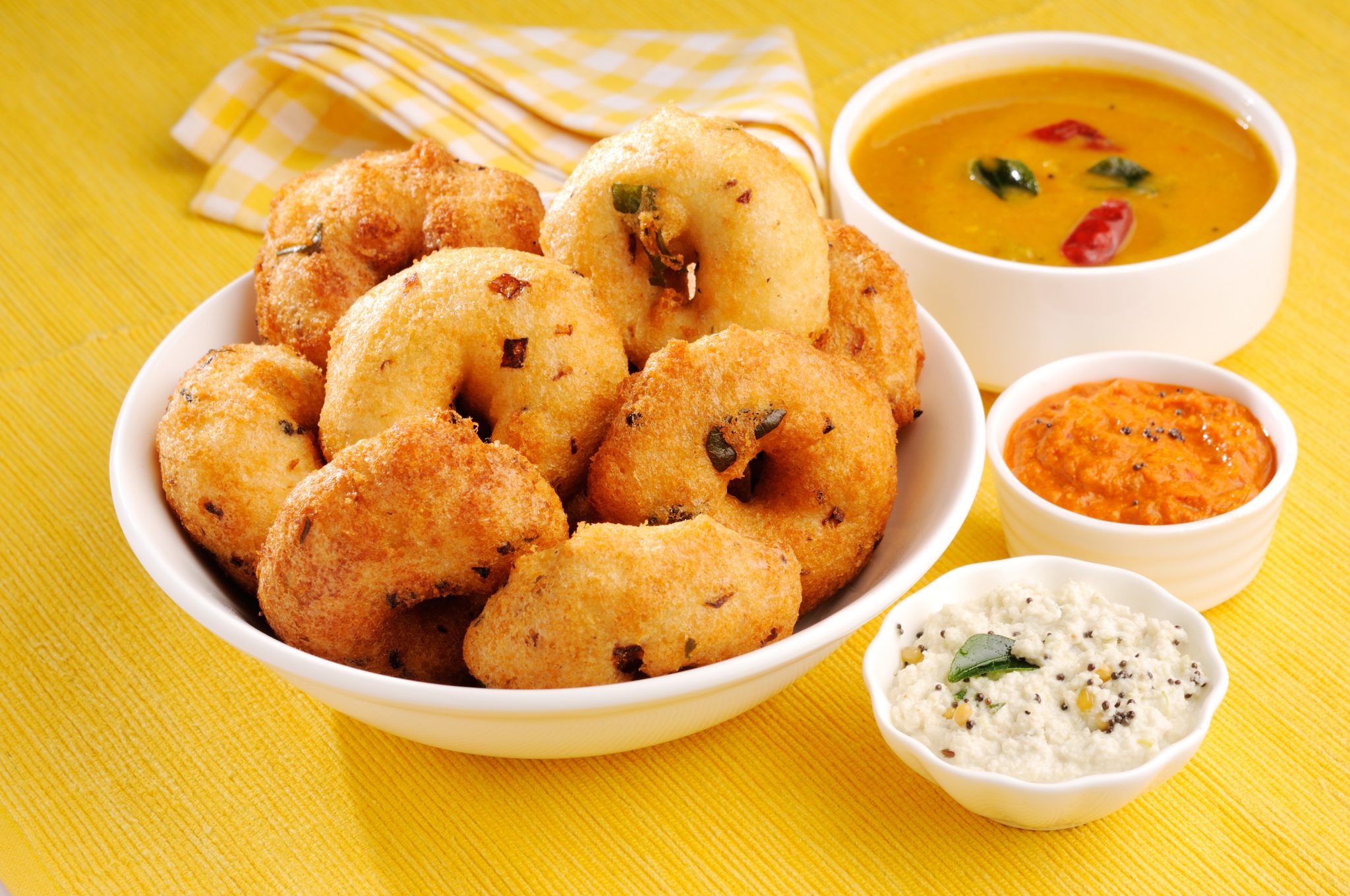 Shanthi Seshadari shared her recipe for Medu Vada, a traditional South Indian dish which can be served as a main course, side dish, or snack. This crispy deliciousness is made with spiced urad dal batter and fried in donut shape dumplings. They are crispy on the outside and soft on the inside. They are served with Sambar, Tomato Chutney and Coconut Chutney.
Other recipes by Shanthi are:
Register here if you would like to be a chef on the next 'What's up Chef' event >>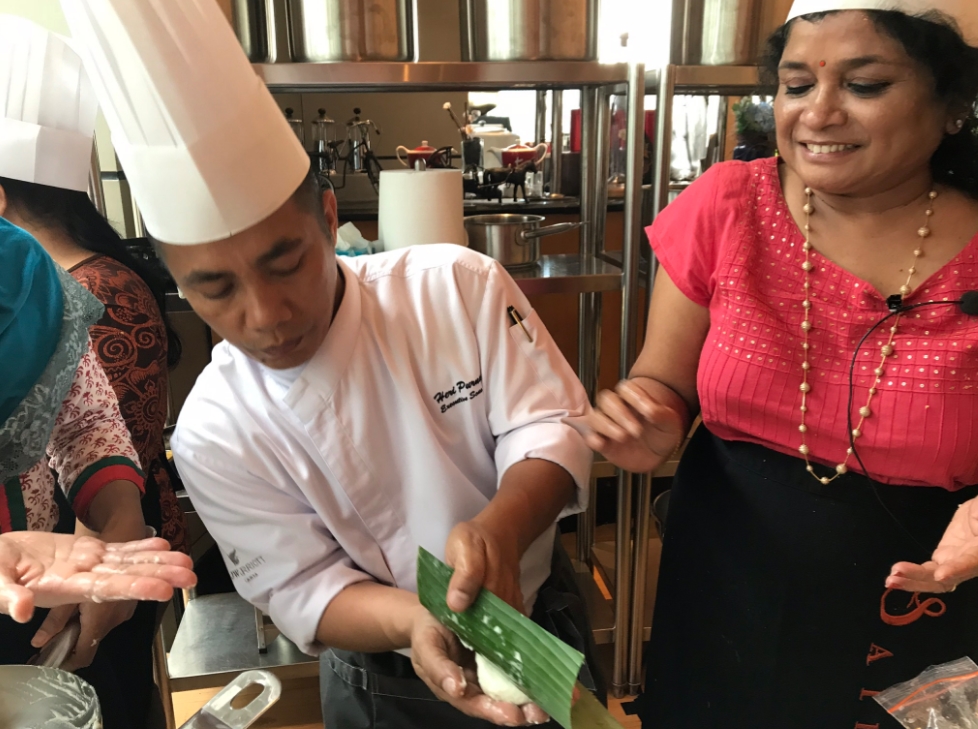 Ingredients of Medu Vada (South Indian Recipe) 
1 cup of onion
1 tsp of pepper
Salt as per taste
Hing or asafetida (optional)
4 green chili (chop them into pieces)
200 grams of Urad Dal
Method: 
Soak Urad Dal for two hours.
Blend it into a coarse paste
Heat it with oil in a frying pan
Combine blended Urad Dal, onion, pepper, green chili, hing or asafoetida, and salt in a bowl. Beat these ingredients into a smooth vada.
Make donuts out of the dough and deep fry them in the oil until the color turns golden.
Serve the donuts with Sambar, Coconut Chutney and or Tomato Chutney.
Tips:
If Medu Vada Batter is too thick: The Vada will shape nicely but they will be hard inside after frying.
If batter is too soft: it will not be able to hold the shape and will absorb too much oil.
It's the consistency of the batter that determines how soft and shapely the Vadas turn out.