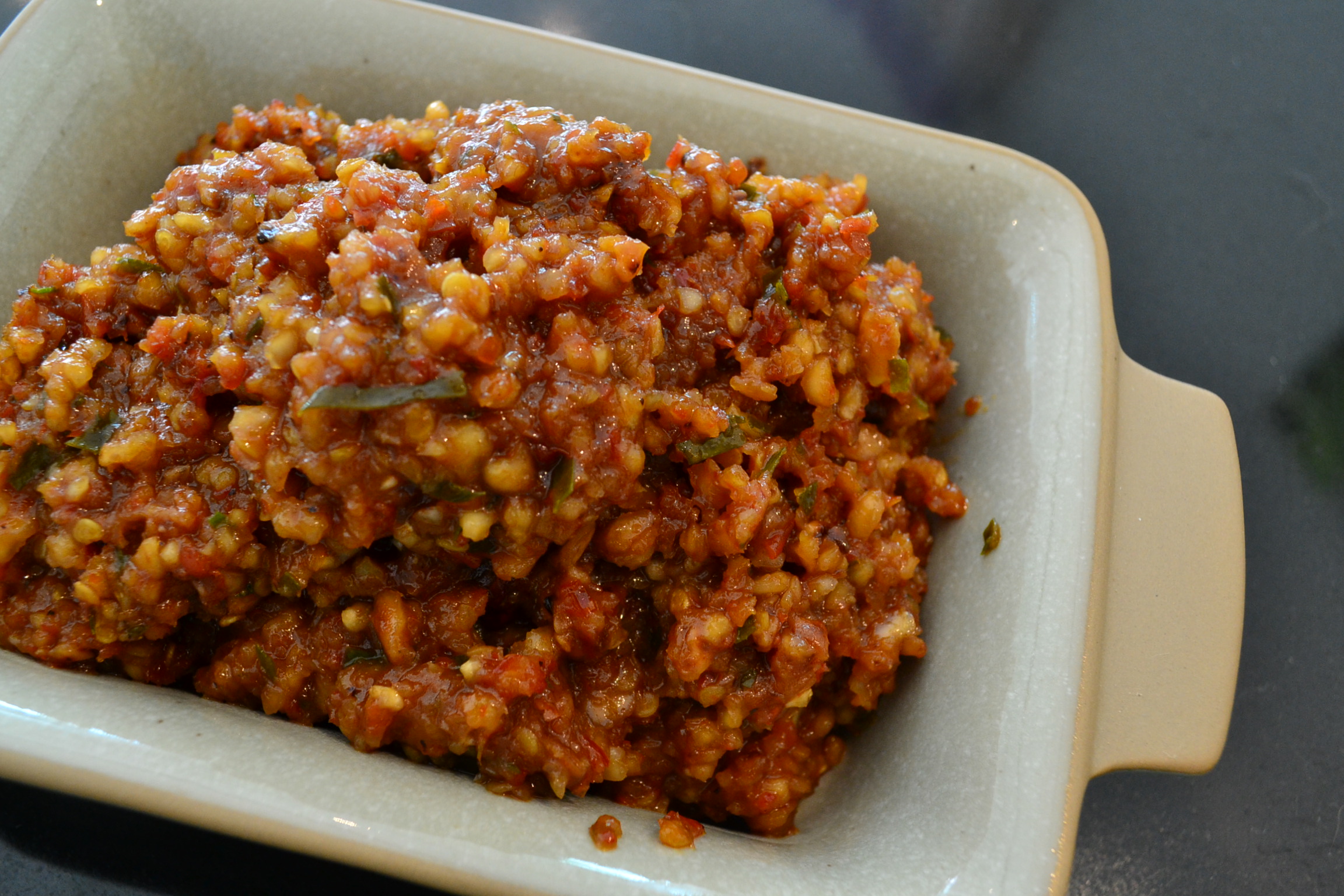 Pecel is one of the specialty dishes from Indonesia. It is made with boiled vegetables, fried tempe, fried tofu, lontong (rice cake) mixed with special Sambel Pecel. Although it may seem similar to Sambal Kacang used in Gado-gado or Siomay, Sambel Pecel uses different ingredients and method to make it.
The best thing about this sambal is that you can store it in the fridge for up to 1 month, so you can use this delicious Sambal anytime you want.
Here is the recipe for you to bookmark and make again and again:
Ingredients:
1kg of peanuts
100grams of cabe rawit
250grams of palm sugar
8 tablespoons of sugar
4 tablespoons of salt (you can adjust it to your preference)
4 cloves of garlic
5 kaffir lime leaves
1 tablespoon of tamarind
Instructions
Fry peanut in hot cooking oil. Drain it on kitchen towel to remove oil
Prepare food processor or stone mortar, and then grind the peanuts (but not too fine). Set aside
Grind salt, garlic, chilies, tamarind, lime leaves, and sugar into paste in stone mortar.
Add ground peanuts, grind well until all mixed in a thick consistency. You can store this in tight sealed ware and put it in the fridge
To serve Sambel Pecel for one serving, mix 2 tablespoons of Sambel Pecel with lukewarm water until it's creamy.