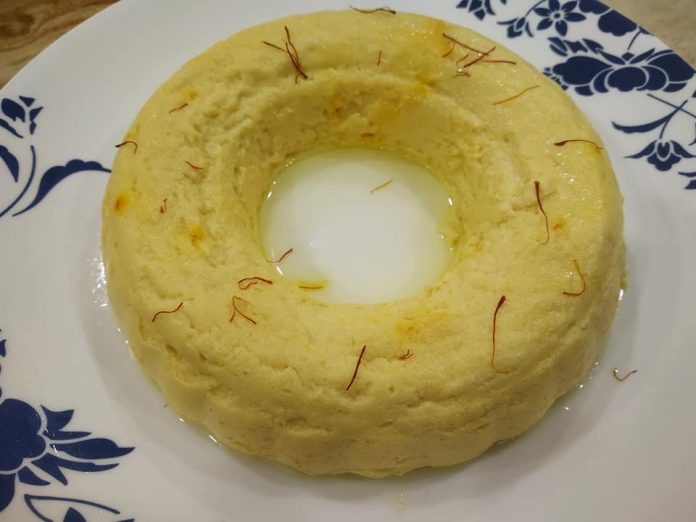 A cheesecake is known to be soft and sweet at the same time, making it a delicious dessert. Unfortunately not everyone can it eat as it can be high in calories and too sweet.
Luckily, here is a steamed yogurt saffron cheesecake or also known as Bhapa Doi. An elegant and tasty Indian dessert made with yogurt, condensed milk and saffron strands. The recipe hails originally from Bengal, and is known to be much healthier than the regular cheesecake, for it is steamed with no flour, has no baking soda, no baking powder, no eggs, no butter and no oil.
Its Vegan friendly and suitable as a Navratri fasting dish too.
Ingredients:
Hung curd of 1 liter Fresh curd
200 ml Condensed milk
1/2 cup milk
Saffron strands 1 pinch
Cardamom powder 1/4 spoon
Method:
Whisk Hung curd, condensed milk, saffron and milk to smooth paste
Add cardamom
Mix well
Grease mould with butter
Pour the cream in it
Cover with Aluminum foil
Steam for 15/20 mins till done
Cool & Demould in serving plate
It can be served Hot or cold. To serve it cold, keep in fridge for cooling.
Sprinkle few saffron strands and chopped dry fruits
Serve chilled