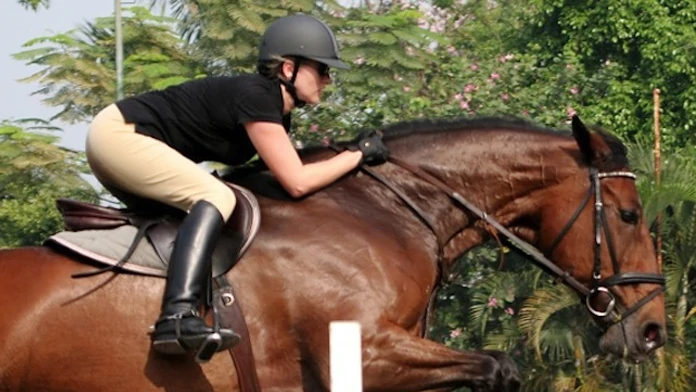 Horse riding requires a great deal of strength and balance. Equestrians must build a strong relationship with the horse they ride and do regular training. There are a lot of stables and horse-riding schools in and around the Jakarta area for fans of horse riding to try. Most of these schools also accept children who are interested in horse riding.
Here are the best 9 horse riding classes in Jakarta and its surroundings:
1. Trijaya Equestrian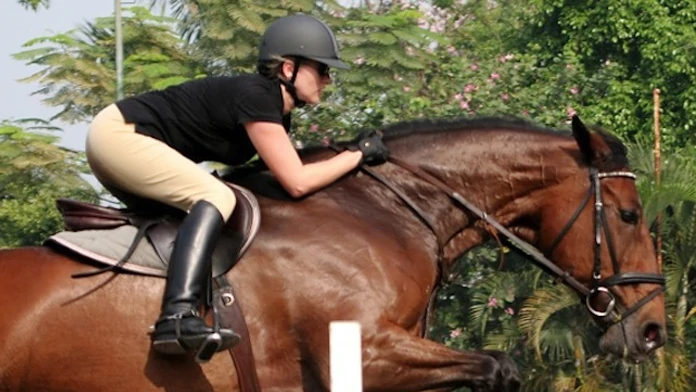 Trijaya Equestrian has learning packages for all age groups. All types of horses from local Sumbawa to big imported European horses are available here. Professional trainers are willing to train beginners. Children under the age of 6 can train with a pony ride for 45 minutes. There are safety and another standardized facilities in place. They also lend a special hat or helmet, so it's safe and stylish.
Address: Jl. H. Montong No.23, RT.8 / RW.3, Ciganjur, Kec. Jagakarsa, Kota Jakarta Selatan, Daerah Khusus Ibukota Jakarta 12630
Phone: +622178880176, +62217863063
Open: Tuesdays- Sundays, 6AM – 6PM
2. Stables & Country Club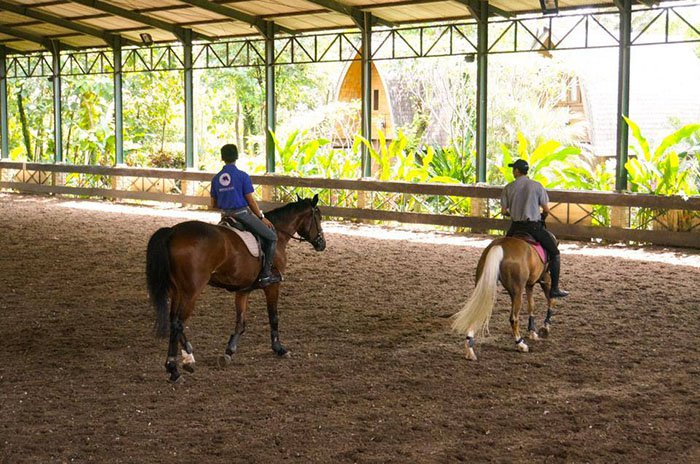 Arthayasa has offered horse riding in Jakarta for over 20 years over 14 hectares of green pasture. They have very high standards of equestrian services and have trained many national athletes. This club provides training from beginner level to advanced. The type of riding they teach is English style, including dressage, jumping, cross-country, as well as pleasure riding. Services at Arthayasa also include Barding, Clinic, Breeding, Equestrian Consulting, Equestrian Facility and Land Design & Construction. The location is a little bit aside from Jakarta City. However, it offers less noisy circumstances to help the training process more focused.
Open: Tuesdays- Sundays, 8AM – 5PM (horses rest from 12PM to 2PM)
Address: Jalan Bulak Tengki/Kp Grogol No.10, Limo, Depok, West Java 16514, Indonesia
Phone: 0217547025
Website: https://arthayasa.com/club/
3. Anantya Riding Club
This club offers various level of expertise at affordable prices with certified and experienced instructors. They ensure comfortability and safety while providing an unforgettable training. They provide training to a wide range of ages, and are willing to help achieve a certain standard skill for competition or just for fun only. They have many facilities including a horse bathing area, paddock, outdoor/indoor arena, and many more. It provides extensive grounds and very well-maintained stables for the horses.
Address: Jl. Caringin RT.04 RW.04 Desa Karanggan, Kec. Gunung Putri Bogor 16961 Indonesia
Phone: +6221 8686 2450 (Office), +62 811 1129 977 (Mobile Phone)
4. Jakarta Perkumpulan Equestrian Center (JPEC) Sentul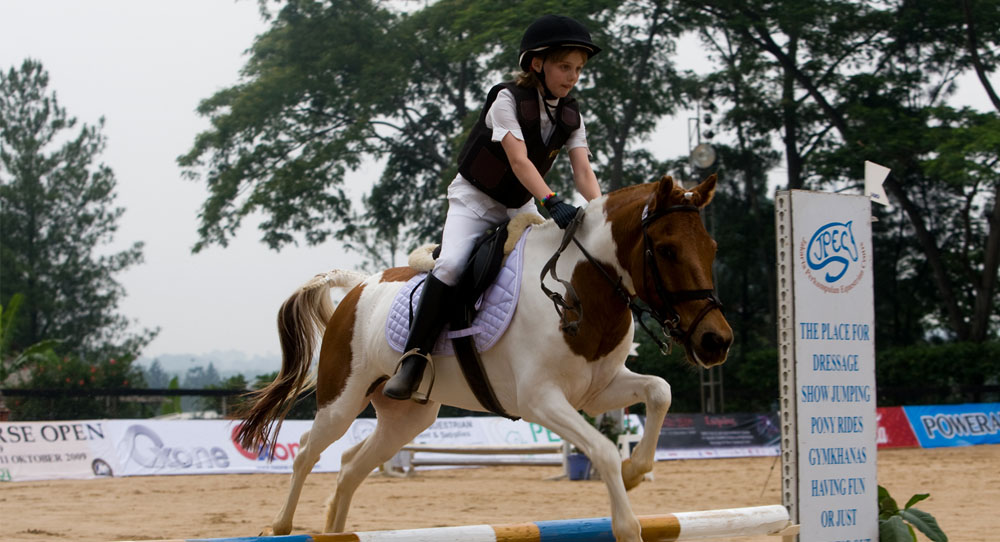 JPEC Sentul has school horses that are well trained and suitable for riders of all levels. However, it is a private and exclusive because the riders usually ride self-owned or club-owned their horses. Therefore, only members are entitled to use the club. Members can learn to ride a horse both for dressage or jumping. The trainers are all certified and their supporting facilities are all above national standard. The facilities are suitable for training even for professionals.
Address: Jalan Raya Pasir Maung Babakan Madang, Sentul, Bogor
Phone 021-87961569
Website: https://jpecsentulblog.wordpress.com/
5. Jakarta International Equestrian Park (Pulomas)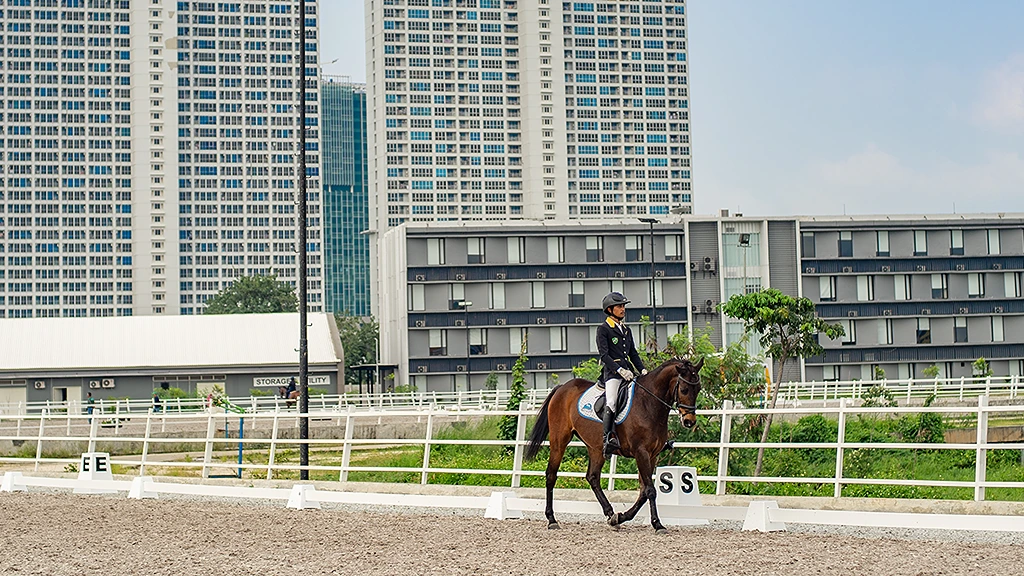 Find not only horse riding lessons, but also a pony club and after-school programs. After-school programs where children can learn about caring for the horses and barn. The academy program is taught by experienced and qualified staff and caters for beginners to advanced. This equestrian academy has stables with a capacity of 156 horses, athlete accommodation, horse hospitals, horse walkers, and the best training ground in Indonesia. They also provide Stabling & Training Center, Stallions & Horses for Sale, and Breeding Center & Equine Clinic.
Address: Jl. Pulo Mas Jaya, RW.16, Kayu Putih, Kec. Pulo Gadung, Kota Jakarta Timur, Daerah Khusus Ibukota Jakarta
Phone: +622179184122, +6281717723111
Open: Tuesday-Saturday 11AM-8PM
Website: http://equinara.com/
6. Branchsto Equestrian Park BSD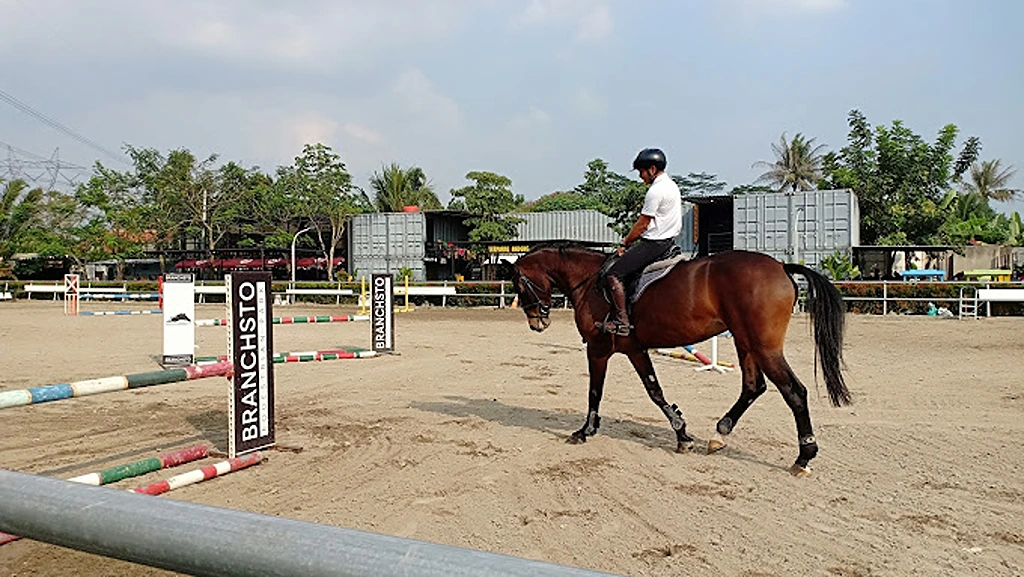 Signup for either a single lesson or a monthly package. The types of equestrian training offered are Pony Club and Riding Class. For the Pony Club, the maximum age of the rider is six years with a maximum weight of 25 kilograms. The duration is 30 minutes per meeting and is accompanied by a coach. Meanwhile, Riding Class is for a minimum age of six years with a maximum weight of 80 kilograms. The duration is 45 minutes per meeting and is accompanied by a trainer. After all the excitement of a lesson, we can try other rides there such as Trekking Out, Andong Ride, ATV Ride and Mini Train. There are also a family restaurant and Cafe Pony to wind down and eat.
Address: Branchsto Equestrian Park BSD, Jl. BSD Raya Pusat, Pagedangan, Kec. Pagedangan, Tangerang
Phone: +622155686202, 0812-9713-8068
7. Nusantara Polo Club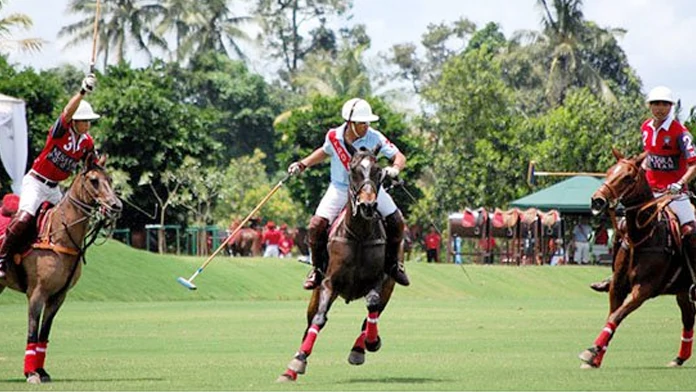 For those who want to learn more about horse riding, sport polo, and know more about the horse itself, Nusantara Polo Club is just the place to go! Both professionals or beginners are welcome in this club. Most equestrians consider this club as a family-friendly place, but it is suitable for serious professional training, too. Nusantara Polo Club is the first exclusive equestrian polo club in Indonesia founded by Prabowo Subianto in the Jagorawi Golf & Country Club area.
Address: Jl. Kp. Kranji No.44, Ciriung, Kec. Cibinong, Kabupaten Bogor, Jawa Barat 16918
Open: Monday – Sunday, 7AM – 5PM
8. Fauna Land Ancol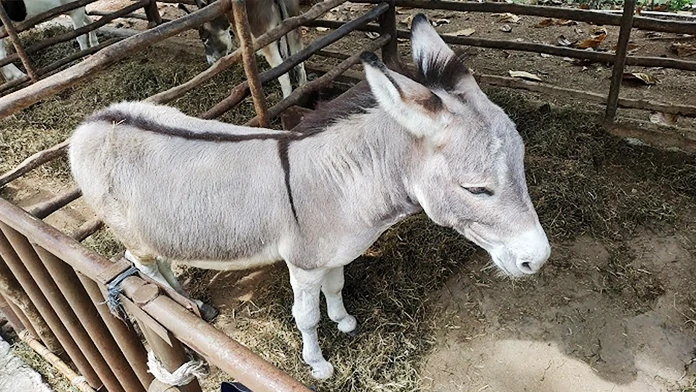 This place is suitable for training children's courage to ride a horse. The type of horse used is a pony. Children ride small ponies around the stables. This activity can help children get to know ponies more closely. The safety equipment used when riding a pony meets safety standards.
Address: Ecovention Building – Ecopark, Jl. Lodan Raya, Ancol, Kec. Pademangan, Kota Jkt Utara, Daerah Khusus Ibukota Jakarta 14430
Phone: (021) 29222222
Open: Monday – Sunday, 9AM – 4PM
9. Gedung Olahraga (GOR) Ragunan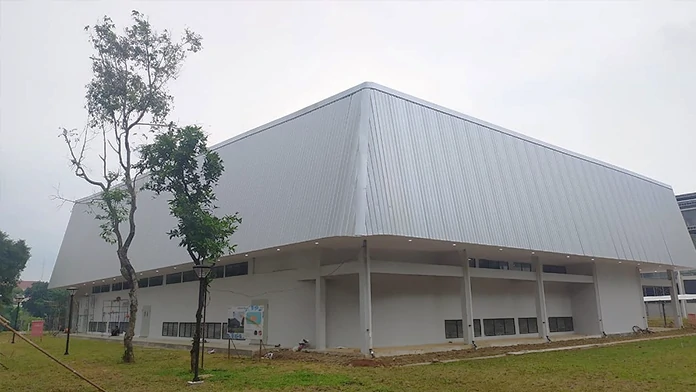 For those who are already experts in horse riding and want to do some training, the running track in Ragunan Sports Hall is the best option. This place has a riding track. They also provide animal riding such as elephants and horses on very short tracks, but only kids can try.
Address: Jl. Raya Ragunan No.8, RT.5/RW.7, Jati Padang, Kec. Ps. Minggu, Kota Jakarta Selatan, Daerah Khusus Ibukota Jakarta 12540
Are you a fan of horse riding? Where is your favorite location for horse riding? Share your experience in the comments section below.