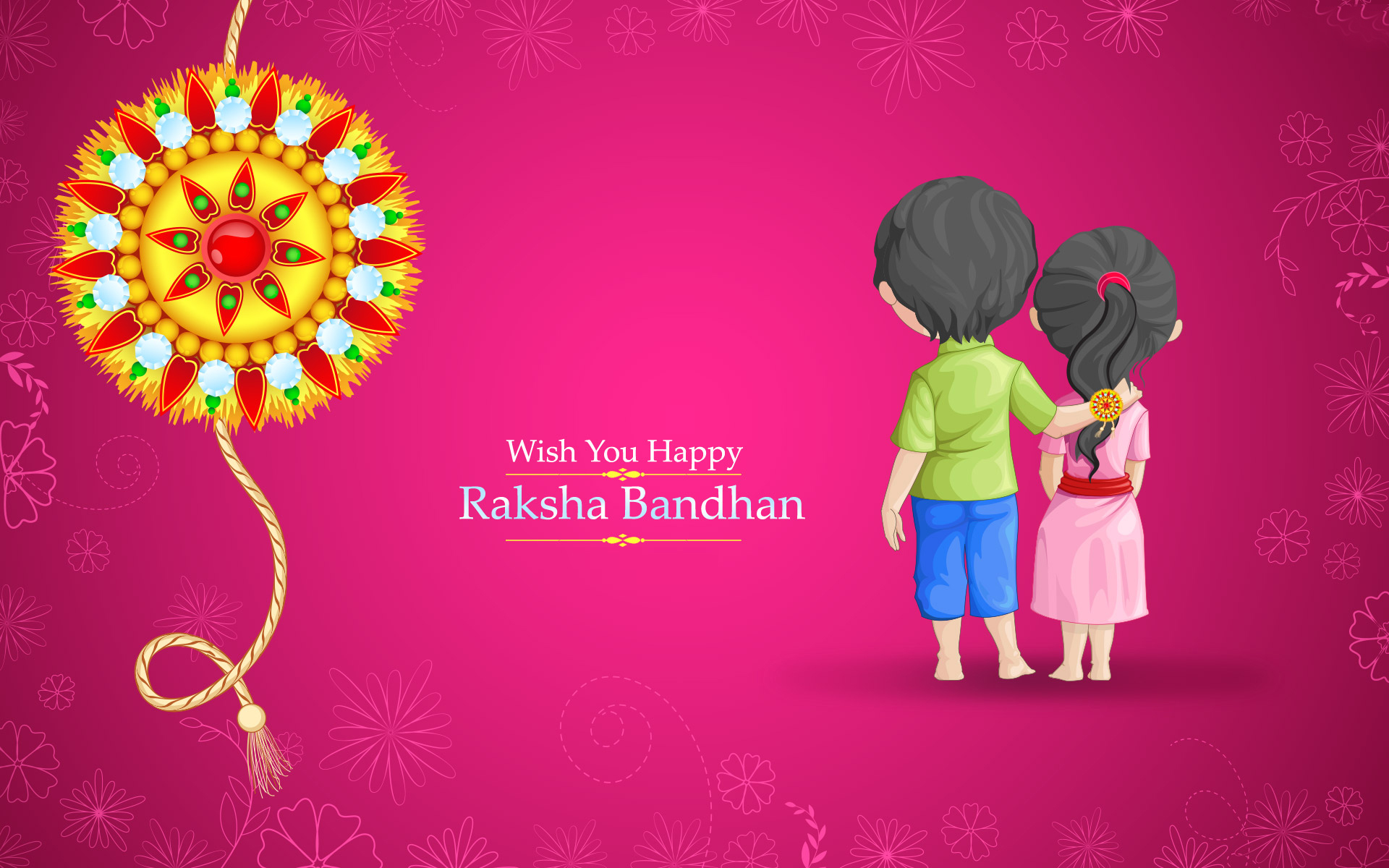 Raksha Bandhan celebrates the bond of love between a brother and a sister. Sisters tie rakhi on their brothers' wrists as a token of love and affection, they also pray for their brothers' prosperity and long life. The brothers in return shower their sisters with rakhi gifts and vow to take care of their sisters. This festival which is celebrated with gusto all over India brings the entire family together. Sweets, dry fruits, chocolates and other goodies are bought.
Send Raksha Bandhan gifts via www.Indoindianshop.com
The ritual is observed on the full moon day of the Hindu month of Shravan, on which sisters tie the sacred Rakhi string on their brothers' right wrists, and pray for their long life. Rakhis are ideally made of silk with gold and silver threads, beautifully crafted embroidered sequins, and studded with semi precious stones.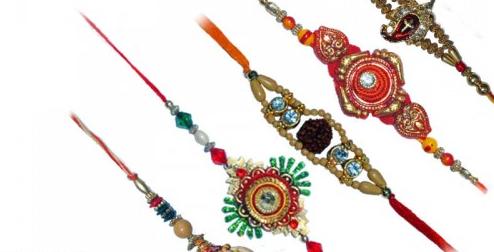 Raksha Bandhan has many different stories linked with the Hindu mythology.
One is that once there was a war between the Asuras and Devas where Devas were losing. At that moment, Lord Indra called Lord Brihaspati for some advice and while Indra's wife Indrani was also present. Before Brihaspati could suggest something, Indrani said that she knew how to assure Gods win in the battle. Indrani prepared an amulet in Shravan's Shukl Purnima next day and got that amulet tied on her husband's wrist by Brahmins. As a result of which, the Gods won the battle and Indra remained unscathed. Since that day, the amulet came to be known as Raksha Sutra and from then onwards, Rakhi is celebrated on full moon in the Shravan month.
Another Raksha Bandhan story related to the epic Mahabharata narrates that once Lord Krishna got hurt in his index finger while he was killing ShishuPal. In order to stop the blood flowing from Krishna's finger, Draupadi tore a piece of her sari and tied it on his bleeding finger. That piece of garment was nothing short of a Raksha Sutra for Krishna. Krishna decided to protect her from that day onward. And this is how Krishna came to Draupadi's rescue when she was disrobed in King Dhritarashra's court.
Another popular story is that King Bali once approached Lord Vishnu to protect his kingdom from enemies. Vishnu decided to help Bali and for that, he was all set to leave his home. But Goddess Lakshmi did not want Lord Vishnu to leave home. She reached Bali's home in disguise of a Brahmin woman and asked for shelter. On the day of Shravan Purnima, she tied a thread on Bali's wrist and told her why she came. Touched by this gesture of the Goddess, Bali requested Vishnu to not leave his heavenly home. Thus, Raksha Bandhan is also called 'Baleva' which implies the devotion of King Bali towards Lord Vishnu.
Hence while tying the rakhi this couplet is usually recited:
Yena baddho Balee raajaa daanavendro mahaabalah
tena twaam anubadhnaami rakshe maa chala maa chala
"I am tying a Rakhi on you, like the one on mighty demon king Bali. Be firm, O Rakhi, do not falter."
Yet another story is of the Rajput queens, who practiced the custom of sending rakhi threads to neighbouring rulers as token of brotherhood. On Raksha Bandhan, sisters tie a rakhi (sacred thread) on her brother's wrist. This symbolizes the sister's love and prayers for her brother's well-being, and the brother's lifelong vow to protect his sister.