Online shopping really helps us to purchase items without even leaving our house. It's a solution for those who don't have time to go through the traffic jam to reach the mall and shop at the offline stores. However, like any other things, it also has its downsides.
Read also: online fashion stores in Indonesia.
There's nothing more irritating than ordering something online and realizing it is not like what you expected. This especially matters when buying clothes online. Sometimes the clothes don't fit you, or the color is not like what you've seen on the website. Although each online fashion store normally has policy that enables you to return the item you ordered, but it's still a bummer.
Even so, there are tips and tricks that can help you limit your disappointment from buying clothes online. Here are a few:
Know your measurement
The number one tool you need before purchasing clothes online is the measuring tape. Take note the size of your waist, hips, inseam, bust, and shoulders width. Before adding the item to your shopping cart, make sure that your size fit the size chart displayed on the website. Don't solely depend on the universal size like S, M, L, or XL, as sizes vary depending on the brands. Here are the ways you can measure your size:
Waist – measure the circumference of your waist. Use the tape to circle your waist at your natural waistline (without flattening your stomach), which is located above your belly button and below your rib cage.
Hips – start at one hip and wrap the tape measure around your rear, around the other hip, and back to where you started. Make sure the tape is over the largest part of your buttocks.
Inseam – this is an important measurement you must do before purchasing pants. Inseam is the distance from the uppermost inner part of your thigh to the bottom of your ankle.
Bust – place one end of the tape measure at the fullest part of your bust then wrap it around (under your armpits, around your shoulder blades, and back to the front) to get the measurement.
Shoulder width – the easiest way to measure your shoulder width is by measuring your shirt directly. You will require a partner to help you measuring your shoulders directly. Start the end of the tape on the outside edge of the shoulder want the yoke of the shirt to start. Measure up over the curve of your shoulders and to outside edge of the other shoulder.
If you're not sure where to begin, head to your local tailor or seamstress and have them do it to you.
Pay attention to the details
Alongside with the images of the fashion items, detailed information about the product is also displayed on the website. Size chart, fabric details, and even fabric care are common information included in the product display. It is important to know the details, especially about the materials, as some materials might look different on pictures.
Research materials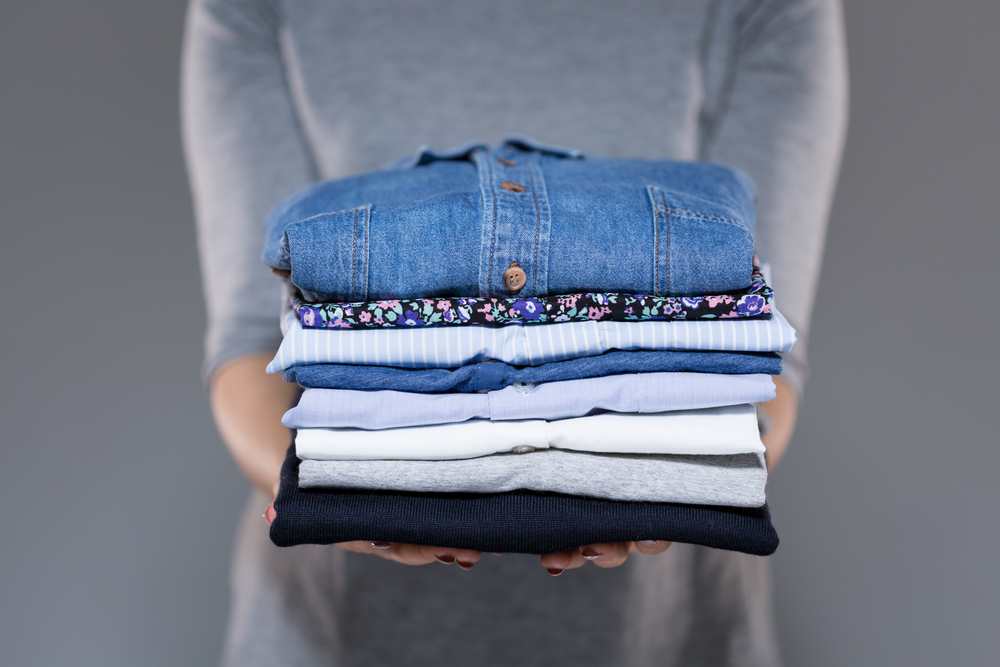 There's nothing worse than finally receiving that cardigan you've been eyeing for months, only to find that the fabric feels itchy to your skin. Since you're literally purchasing items you cannot touch before it arrives at your doorstep, and often can't distinguish what the texture of a piece is like just by looking at a photo. If you've never heard about certain types of materials, go online and do little research on it. Or else you can go through your closet and find the pieces that you love the most, as well as anything that feels uncomfortable to wear. Make note of the material compositions and use it as a reference point when shopping clothes online.
Read the fit notes carefully
Most online fashion sites have fit notes that tell you the height of the model and what size she/he is wearing, which can be particularly helpful if you're trying to figure out where the neckline, hemline, or waistline of a particular garment will fit on you. The fit notes may also tell you if the garment is particularly loose or tight, so you know if you need to size up or down.
Read the reviews
Customer reviews give you customers' perspective on the item you're considering to purchase. Scan for comments about the size, quality of material, and fit to get a better idea of whether an item fits true to size, or if you'll need to size up or down. While the item may look on point in the photo, you never know whether it actually looks on point on you or not.
Only buy certain types of clothes online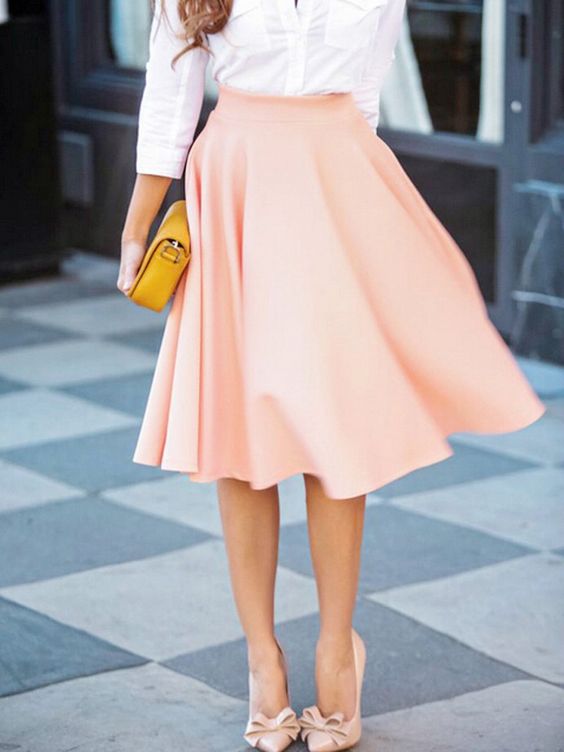 When it comes to shopping for clothes and shoes, nothing's better than purchasing them on the store, where you can fit them directly. Sometimes you are unsure about how certain types of clothes fit on you if you purchase them online. When in doubt, only buy the clothes you know will fit you well. For example, to purchase a fitted button-up shirt online, you need to make sure that the item has a matching bust, shoulder waist, and waist measurement. But, a flare skirt just requires an accurate waist measurement because the hips are free size.
Do you have tips that you can share with the Indoindians community?