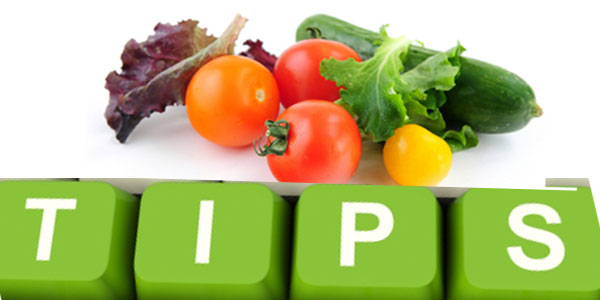 Tips for Puddings
• Add a tsp. of hot oil to homemade pastes of garlic, ginger or green chilli, along with salt to make it last longer and taste fresher.
• Blend all ingredients together and keep overnight in a cool place. Use with any savoury dishes like pastas, minestrones, bakes, etc.
• Always sprinkle gelatine over the water. Never put in dry pan, then add water and heat. Never boil gelatine. Only warm to dissolve. Safest is to heat the container over a hot griddle (tawa). Stir always.
• While whipping cream never overdo it or butter will form . Always whip over a tray of iced water or ice cubes. Whip in sharp upward strokes till soft peaks form.Keep in refrigerator till used.
• Puddings (at least of my kind) are a no hassles beauty. No hard and fast rules about ingredients. Don't grimace if any of the ingredients is missing. Just substitute, compromise and eureka! You'll come up with an original. Just stick to general norms for mixing of jellies, gelatine, whipped cream etc. You cannot go wrong.
• You can top with any sauce of your choice, if you like while serving or accompany it and let the guests pour to their liking. Ideal sauces may be chocolate, custard, orange, grape, caramel or just basic coloured sauce.
• Cadbury's nutties & gems, gluced cherries, whipped cream, crumbled biscuits, dry fruits used inside, coloured sugar etc. make excellent decorations for party puddings.
• Day old bread slices can be substituted for cake if cake is not available at hand.

Tips for Naans & Rotis
• A good thing about most rotis is that you can half roast and pile them and do the final roast just before serving
• Many variations can be got from the basic roti receipes by using your own imagination
• Eg. layered roti can be made with a filling or dry masalas mixeds, or kasoori methi or paneer or thick spicy chutney. This must be spread before folding the roti and after applying the ghee. All triangles may be prepared first but sprinkle dry flour over each before piling. Roll and shallow-fry as required.
• Puri may be rolled and place between well-rinsed wet muslin cloth at least an hour ahead. Fry before serving.

Tips for Eggless Cakes
• Always preheat oven to the required temperature before placing the cake in the oven.
• Prick with a knitting needle or skewer to check if done. The needle should come out clean.
• Never keep the batter to thick. The cake will turn out hard and dry
• The cream used should always be chilled and beaten in sharp upward strokes to incorporate air. Never overbeat.
• While making butter icings, beat the butter well to make it light and fluffy. Then add sieved icing sugar and beat again. Add 2-3 drops lemon juice & colour and essence as required, and beat again.
• Turn the cake tin around between baking if the oven is not distribution even heat and the cake is baking unevenly.

Tips for Salads
• Any salad tastes better and crisp if the vegetables have been soaked in chilled water for a while.
For good home-made sprouted lentils follow the following steps:
o Soak lentils in lots of water overnight.
o In the morning drain water and wash by draining and adding water 2-3 times. Do not rub. Finally drain all water.
o Cover and keep in warm dark place.
o At night add water and drain out.
o Cover and keep again as before.
o By morning 3/4 long sprouts are ready!
o Preferably use a porous container eg. an earthen pot. for best results.


Tips for Soups
• Always add cornflower to any recipe by first making a thin paste in cold water. Cornflower is an excellent thickening agent to add body to any soup. If not available maida can also be used, similarly. Only the transparency of clear soups will not be there.
• Never over-boil soups as they lose their colour and body.
• To make re-usable and handy stock. Make purees of boiled tomatoes, carrots, or bottle gourd. Set in freezer in ice cube trays. Remove the frozen cubes. Place in a clean milk bag. Seal and store in freezer.
• Use as required. Can last 7-10 days.

Tips for Sandwiches
Simple sandwiches can be turned to attractive eats by decorating with simple things like shredded cabbage, tomato slices, carrot juliennes, thinly chopped salad leaves etc.
If bread is too dry to make good sandwiches, just hold the bread in the steam over a pan of boiling water for a few seconds.
Spicy green chutneys, salsa dips, yoghurt dips, etc make very tasty inbetweens for sandwiches. A change from the same old bread and jam.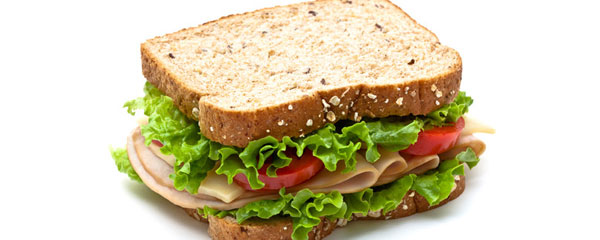 Tips for Pickles & Jams
• Always use glass, porcelain or china jars for picklings. Make sure the lids can be secured tightly.
• Shaking pickling jar should be done in the following manner.
Place jar on a folded napkin. Hold neck with both hands. Shake in Pendulum motion using base as pivote.
• Never use wet spoons, ladles etc to remove or handle pickle. Moistures paves way for rotting.
• Always press back remaining pickle with a rubber spatula or spoon back making sure under the pickle is fully submerged the oil layer.

Tips for Rice
Don't overstir the rice before cooking it, as it can cause the rice to become sticky.
Don't uncover the saucepan or stir the rice during the cooking.
Before serving, fluff the rice with a fork to separate the grains.
Cover the rice with a tea towel for 10 minutes to absorb any residual water. Afterwards, fluff up the grains for an even better texture.
You can also cook rice using a microwave in a jiffy. Add rinsed rice ato a bowl, add water, place a lid on top (do not seal it). Microwave for about nine minutes and then let it rest for about three.
Saute the rice in a little olive oil until lightly toasted for a slight nutty flavor.
Prefer your salt with a little bit of seasoning? Then add salt when the broth or water is stirred into the rice. Don't wait until the rice is fully cooked.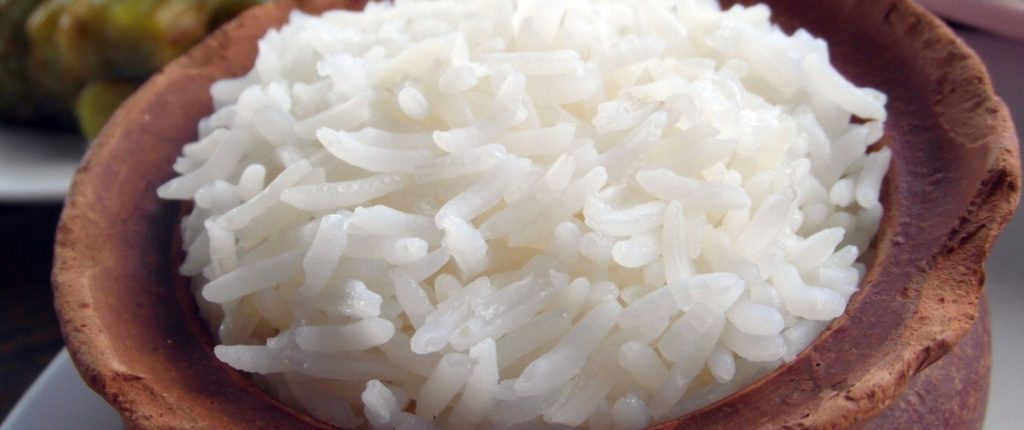 More Tips….
• To prevent moulding of papads during monsoons, slip in a piece of blotting paper under the papads in the container.
• To keep coriander and other leafy greens fresh longer, wrap in newspaper and place in a perforated container in the fridge.
• Oil stain may be removed by rubbing the area with a piece of lime dipped in salt. Later wash off with soap.
• Should you by accident put extra salt into any food, add one teaspoonful of brown sugar, and the salty taste will disappear.
• Use a steel knife instead of iron to cut brinjals, plantains, ladies-fingers and mangoes to avoid blackening.
• Used tea leaves and residue of coffee decoction can be put in plants instead of throwing out. They make excellent natural manure.
• Place two – three tablets of camphor in a hot iron vessel to keep the flies away.
• Dry used lime peels in the sun grind with chana-dal to form bathing scrub. Store the powdered mixture, mix with curd and use daily.
• Place thin slices of potato over and around your eyes. Relax lying down with them for 15 to 20 minutes. Wash face with cool water. This helps remove tiredness and puffiness of the eyes.
• A tiny pinch of alum add to the milk for making cottage cheese (paneer) will make it whiter, softer.
• Rub used lime peels all over hands. Rub till hands feel dry. Wash after 10-15 minutes. Kitchen fatigue hands gain back their soft, clean, fresh feel.
• Put a used lime-peel or two in the pressure cooker when cooking. It will keep the cooker from becoming blackened.
• At parties, pour tomato sauce into pastry moulds or cake papers and place on guests' paper plates. It keeps the plates clean.
• If garlic bread is not available, crush a few cloves of garlic to a fine paste, cream it well into some butter. Spread this on slices of bread and toast it. Serve with piping hot soup.
• Use a clean eye-dropper in the kitchen to measure food clours and flavour essences.
• Insert a hairpin into grapes to deseed them without cutting.
• If the milk begins to boil over, quickly sprinkle a little cold water over it and the overflow will subside.
• Vary your everyday dal dish by changing the seasoning and tempering (Tadka) ingredients. Try boiling the dal with salt, turmeric and tomatoes, tempering it with curry leaves, mustard and onions fried in oil, and finishing with green chillies, sambar masala and 'kokum' pieces.