There are many off-the-beaten-tracks locations in Indonesia that are really beautiful and provide experiences for any kind of travelers. These places offer endless activities to do and numerous things to experience.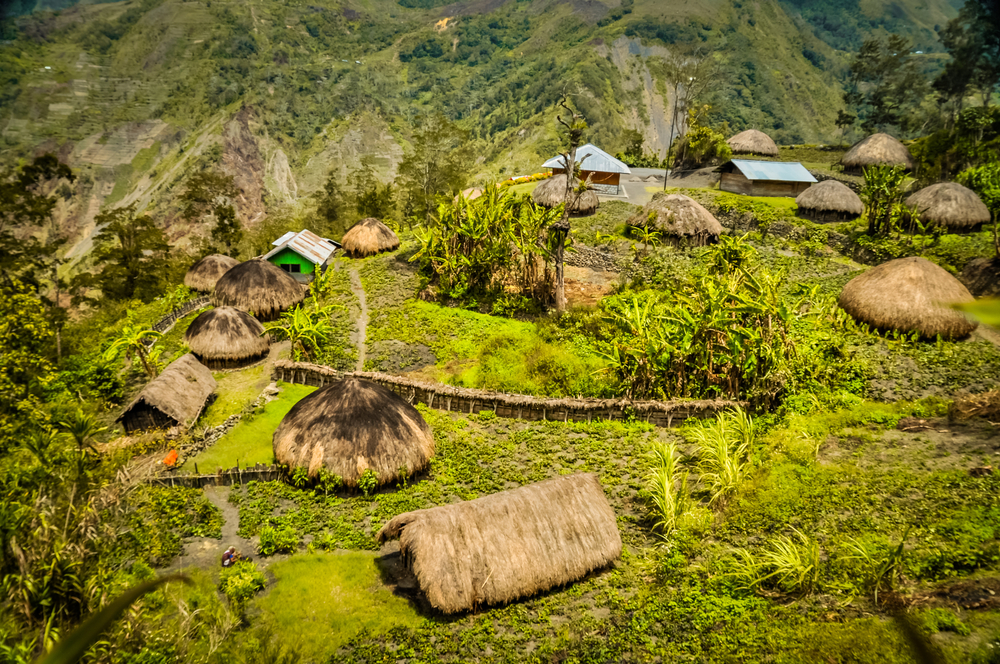 However, going to remote places may require more careful planning and preparation. You may not find luxury hotel or 24 hours internet connection while you're traveling to the remote areas in Indonesia. It could be a tough trip and experience if you don't have any ideas about what to prepare for such trips.
Below are the tips that make your exploration effort to remote places in Indonesia a lot easier:
Safety first
It is such a common sense that you need to gain as much information as possible about the place you're going to visit. Some of the important things to know are the local culture and customs, weather forecast, accessibility, and the safety information in general.
You need to be aware that pickpocketing and robbery are common safety issues in Indonesia, particularly in public transportation, market, and other crowded scenes. So, during your trip, never leave your belongings unattended. Avoid wearing too much jewelry (especially gold ones) and watch or using gadgets like fancy smart phones or DSLR camera. Make sure that you store valuable goods in safe places and always be alert with the situation around you.
Packing preparation
Don't think about bringing your luxury suitcases when traveling to remote places. Consider taking a waterproof backpack or carrier for easier and safer mobility. Bring also wind breaker jackets, hiking boots, or trekking shoes to keep your body warm and your feet dry.
In case you cannot find a decent hotel with laundry service, it is advisable to bring a sachet of powder detergent and elasticized clothesline inside your bag for emergency. Sets of quick-dry clothes and quick-absorb towel would come handy during your stay. Also keep a pashmina or sarong as it can practically worn as blanket, skirt, or even headgear.
Have reliable local contacts
Traveling to popular tourist places like Bali or Jakarta may not require the help of a local as many citizens speak English. However it could be a totally different story if you are going to remote areas in Indonesia. Sometimes, local expertise is needed not only for communicating but also to help with local authorities, transport services and price bargaining.
If it is your first time to remote areas and to Indonesia, traveling in a tour group with guides is highly advised.
Be prepared (with everything)
It is obvious that you cannot expect the facilities and accessibility in the city to be found at remote areas in Indonesia. It is right that many communities in remote areas are moving quickly to keep up with technology, but many villages are still without access to internet or even the electricity. Having a cell phone is seen as a luxury for them.
To survive days without internet access, visitors may want to buy a local SIM card for emergency use. Telkomsel is one of the local providers in Indonesia which coverage can be found in remote areas in Indonesia.
Other than communication and internet connection issues, ATMs are also harder to find and transactions are more likely to be done with cash. Bring enough cash (depending on length of your stay), especially in smaller notes for easier transactions.
Stay healthy
To keep yourself in the best state of health during your visit to Indonesia's remote spots, there are several things that you need to know.
Always bring your personal medicines! The different weather and foods may bring "shock" to your body and lead to unexpected condition.
Food hygiene might be questionable, especially at street vendors. If you are allergic to MSG, it is advisable to not buy food like Nasi Goreng or Bakso at street vendors as they might contain a high amount of MSG.
The lack of water supply and sanitary in remote villages can also lead to poor food hygiene. To prevent diarrhea, bring along Imodium tablets or other diarrhea medicine with you.
Indonesia is a habitat for various species of mosquitoes. To prevent dengue fever and malaria, always bring insect repellent lotion and spray. It is also best to take Malaria prophylaxis prior and after traveling to Malaria-risk zone to boost your immune system.