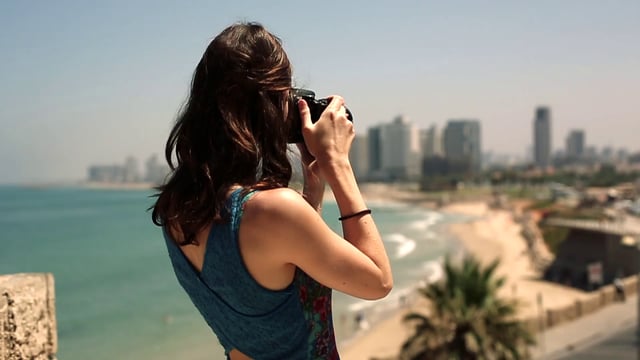 Traveling would be incomplete without a camera to capture beautiful moments. You can use the camera built on your smart phone, but a camera will creates better images with better quality. If you haven't found a perfect travel camera to bring on your next holiday, there are a few tips that you can do to choose the best travel camera.
Find a camera that suits your traveling needs
If you prioritize comfort during your holiday, you can opt for a small, mirrorless camera. This camera is lightweight, and the image quality is as good as the one captured by a professional camera. If your holiday involves hiking or a lot of walking, a mirrorless camera can be your best buddy. However, the battery in mirrorless camera drains quickly and it cannot track moving object accurately. Consult with the salesperson about the best mirrorless camera for your traveling needs.
Know the sensor size
The size of sensor that a camera has ultimately determines how much light it uses to create an image. Therefore, a bigger sensor can gain more information than a smaller one and produce better images. This also explains why the images captured by a Full Frame DSLR have better quality than the ones captured by mirrorless camera. If your itinerary is dominated by night tours or visiting places with minimum light, you may want to buy a camera with bigger sensor.
Know the features
You might want to consider the features of a camera before deciding to buy it. If you love vlogging or uploading videos to your Snapchat account, you need to know the features of a camera, like a rotating LCD screen. Other important features to consider are Image Stabilizer (IS), microphone jack, and shutter speed.
Know what objects you want to capture
Remember that different cameras are geared to different situations. If you like capturing candid moments, you will want to look for something that is more compact and easy to use. Taking the time to set up the manual functions and change lenses could cause you to lose that moment in time. However, if you want to capture the beauty of a waterfall, or a city's skyline, you can go with a feature-rich DSLR.
Consider durability
Sightseeing is no problem for pretty much any camera, but there are a few things that can commonly cause issues when traveling. But if you bring your camera to the beach, sand can get stuck in the lens and cause it to stop working; that is why a dustproof camera is a good idea. You also want to consider the battery durability, especially if you're traveling to place where you can't find electricity.
Below are our recommendations of cameras that are suitable for traveling:
For compact camera, we recommend Canon PowerShot SX700
With built-in WiFi, 16.1 megapixel, 30x optical zoom, 3" LCD
For advanced compact camera, we recommend Panasonic Lumix LX100
12.8 megapixels, 4/3 size sensor, 24-75mm Leica DC lens.
For mirrorless camera, we recommend Fuji X-T1
16.3 megapixels, water and dust resistant, up to 8 frame per second (FPS) continuous shooting, 3" tiltable LCD.
For digital SLR camera, we recommend Canon Rebel SL1
18 megapixels, 3" touch panel LCD, ISO 100-12800.
For underwater photography, we recommend GoPro Hero4 with LCD
12 megapixels, ISO 6400, and can be used to up to 131.2 ft deep