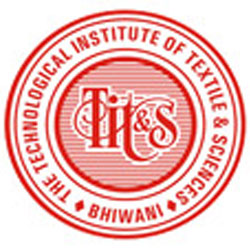 Now the TITOBA Indonesia (TIT Old Boys Association) is known as TITOSA Indonesia (TIT Old Students Association) as many girls opted this course over a period.
Regd. Office: TITS, Birla Colony, Bhiwani -127 021 INDIA
Tel. 01664-242561(4 lines), Fax. 01664-243728 Website: www.titsbhiwani.org
Indonesian Contact Address:
TITOSA Indonesia
Jalan Sukahaji No 48, BANDUNG -40152, Indonesia
Fax +62 22 2003369 / Email: <titoba@gmail.com>
HISTORY OF THE TECHNOLOGICAL INSTITUTE OF TECHNOLOGY & SCIENCE (TIT&S)
The Technological Institute of Textile and Science (TIT&S), founded in 1943, offers engineering programs and postgraduate programs.
The institute provides lectures by in-house and visiting faculty, expert lectures, discussions, seminars, project assignments and visits to industries and project sites.
HISTORY
Founded in 1943, the Technological Institute of Textile and Sciences is a center for Research and education at the undergraduate and graduate levels. The visionary Padma Vibhushan Dr. G. D. Birla established the institute in 1943 under the auspices of the Birla Education Trust.
Its administration vests in the TITS College Managing Committee which is constituted according to the constitution prescribed by the All India Council for Technical Education. The institute has attached to it a Textile mill for training the students under working conditions and for conducting research. This association of a Textile mill with an Institute in Textile Technology is unique in India and not frequent even in the Western world. This institute is among those few institutes (the others being the National Institutes of Technology (NITs) and Indian Institute of Technology) in India that offer degrees in technology (B. Tech.) at the undergraduate level as opposed to the B.E. (Bachelor in Engineering).
GROWTH
1943 – Diploma in Textile Manufacturing (DTM)
1952 – B. Tech in Textile Technology (TT)
1971 – B. Tech in Textile Chemistry (TC) and M. Tech in Textile Technology (TT)
1986 – B. Tech in Computer Engineering (CE)
1999 – B. Tech in Electronics and Instrumentation (EI)
1999 – Master of Business Administration (M.B.A.)
2001 – B. Tech in Information Technology (IT)
2001 – B. Tech in Fashion and Apparel Engineering(FAE)
2004 – B. Tech in Electronics and Communication (ECE)
2005 – B. Tech in Fashion and Apparel (FAE)
2009 – M.Tech in Computer Engineering
2011 – M.Tech in Fashion and Apparel Engineering
With the starting of M.Tech in Fashion and Apparel Engineering, the institute has become first in the country offering a Masters in the fashion field.
"Achievement of excellence not for once but for all times….."
The great visionary Padma Vibhushan Dr G D Birla established the Institute in the year 1943. The Techonological Institute of Textiles & Science (popularly known as TITS) is a unique organisation in Textile Industry & was started in a small town named as Bhiwani (Haryana)
Within the global Textiles, Clothing and apparel industries, the aim of the Institute is to facilitate learning, to recognize achievement, to reward excellence and to disseminate information. The TIT&S and its ex-student known as TTOSA (TIT Old student association) still maintain as professional organization representing the interest of professionals working in the Textiles, Clothing and Footwear sectors throughout world.
In recent period, the Institute has had to cope with changes that have been forced up on it by the external forces with the manufacturing sectors. As the industry has moved off-shore, developed full automated processing technologies, sought cost minimization while manufacturing quality and realized the potential of mass customization for a consumer market on the one hand and expansion of the technical and performance textiles on the other. So Institute has attempted to accommodate changes necessary. Alongside, it has attempted to define the role of a professional Institution in the coming century.

In the coming time, these roles are necessary than ever before because knowledge, its creation, dissemination and exploitation are crucial in order for companies and professionals within them to remain innovate competitive and undergo continual changes in order to remain so.
Students Council The council is responsible for the management of student activities and related affairs. At the top there are Chief Prefect, Chief Captain, Social Secretary, then Heads of all the societies and the game Captains. Editorial Board The Editorial Board brings out the annual college magazine.
ALUMNI
The largest alumni community is maintained by TITOBA on NET Portal "TITOBA On The Net", which is maintained by Rajesh Dudeja, Batch 1986. TITOBA Local Chapters are spread all over the world.
AFFILIATIONS
Maharishi Dayanand University, Rohtak, Haryana
All India Council for Technical Education (AICTE)
Department of Technical Education, Haryana
National Board of Accreditation (Computer Engineering, Information Technology, Electronics and Instrumentation Engineering, Fashion and Apparel Engineering, Textile Technology, Textile Chemistry)
RANKING:
Ranked first in Haryana, sixth in north India and 46th in top 50 private engineering colleges in India by the Hindustan Times, June 16, 2010.
TITOSA "ALUMINI EXECUIVE COMMITTEE"
| | |
| --- | --- |
| PRESIDENT | : V K AGARWAL |
| JOINT PRESIDENT | : MUKUL KAPUR |
| VICE PRESIDENT | : Y P SINGH / V K BHALLA |
| SECRETARY | : RAKESH MITTAL |
| TREASURER | : RAJEEV MAHESHWARI |
| MEMBERS | : HARI OM CHUGH |
ASHISH GUPTA
NARESH SANEJA
SANDEEP BOORA
RAKESH SHARMA
(http://www.facebook.com/titobaonnet)
(Website: titosa.titsbhiwani.org)
(www.titoba.org – Bringing TITians Closer To Each Other)
Contact Address in Indonesia:
TITOSA Indonesia
Jalan Sukahaji No 48
BANDUNG -40152, Indonesia
Fax +62 22 2003369
Email: <titoba@gmail.com>