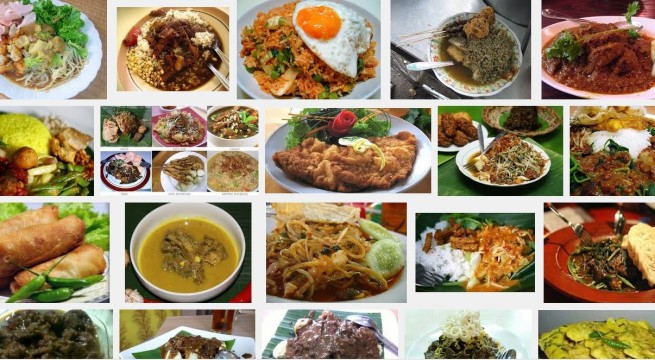 Indonesia's diversity in terms of geography and culture has resulted in one of the most vibrant cuisines in the world. It is full of rich flavors and unique aromas that are guaranteed to excite your senses and awaken your taste buds. Also, Indonesia being an agrarian country, its local dishes include a whole lot of vegetables, grains, fruits, nuts, legumes and fish, making its cuisine very healthy option!
Here are our 9 top choices (in no particular order) of Indonesian dishes that you must try when in Indonesia:
RENDANG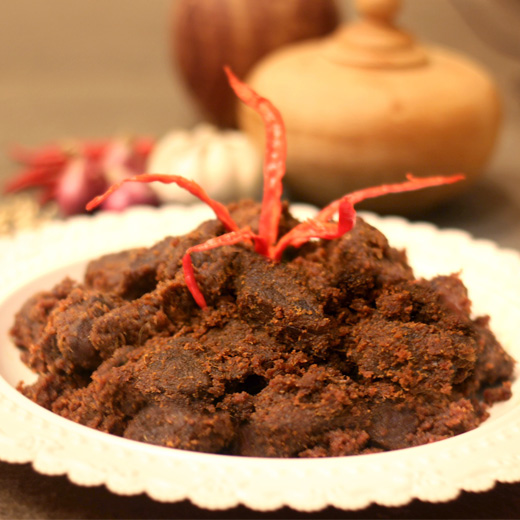 Rendang, often referred to as the 'pride and joy of Indonesian cuisine' is Indonesia's most famous curry dish, which originates from West Sumatera. It is not an everyday meal; because of the time and effort it cakes to cook it. Rather it is reserved for major celebrations, for example it is a must-have on Eid Ul-Fitr! The curry is made with ingredients, such as coconut milk, pepper, onion, turmeric leaves and lime leaves and is cooked using beef or chicken. It is an extremely fragrant curry that is seriously delicious as a result of the flavorful spices used.
BATAGOR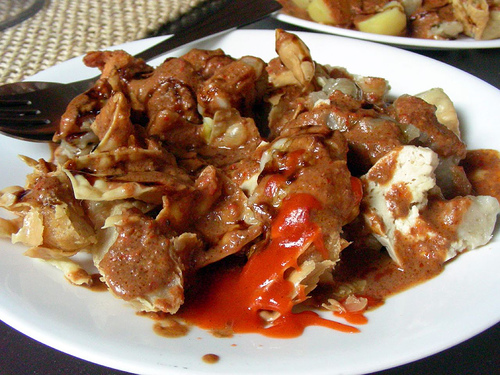 Batagor is the abbreviated version for 'bakso tahu goreng', which literally translates into fried tofu meatball. This is a snack that is a specialty in the charming town of Bandung located in West Java. The tofu meatball is deep fried and served with peanut sauce (which FYI is VERY widely used in Indonesian cuisine), sweet soy sauce and a dash of lime.
GADO-GADO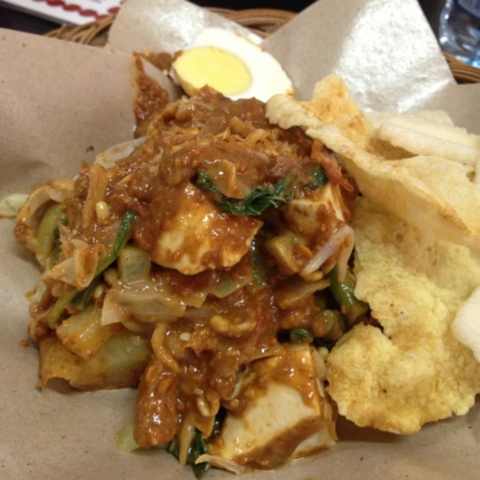 Gado-gado is one of Indonesia's most well-known dishes that originates from
Jakarta. It is a classic Indonesian vegetable salad that is covered with tangy peanut sauce and is usually served with rice cakes called 'lontong'.
GUDEG
Gudeg is a signature dish in Yogyajakarta, in fact Yogyajakarta is often referred to as the city of Gudeg! Its main ingredient is unripe jackfruit and coconut milk. The jackfruit is boiled in coconut milk and palm sugar for hours until very soft and tender. It is served with rice, boiled egg, chicken and beef skin. It is recommended to have Gudeg for breakfast as most restaurants cook it all night, thus it is most fresh in the morning.
SOTO SURABAYA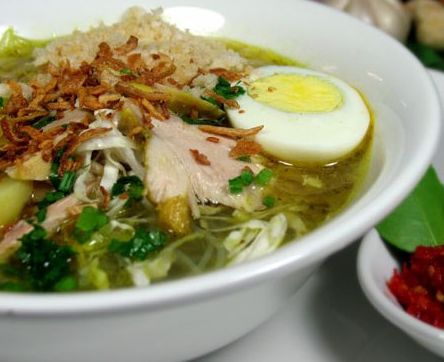 Soto or chicken broth is a local delicacy in Indonesia. Although Soto was originally a Javanese dish, over the years different parts of Indonesia have come up with different styles of cooking the dish. Thus, it has a rich variety – the tastiest of them being Soto Surabaya which is made using turmeric broth.
MANADONESE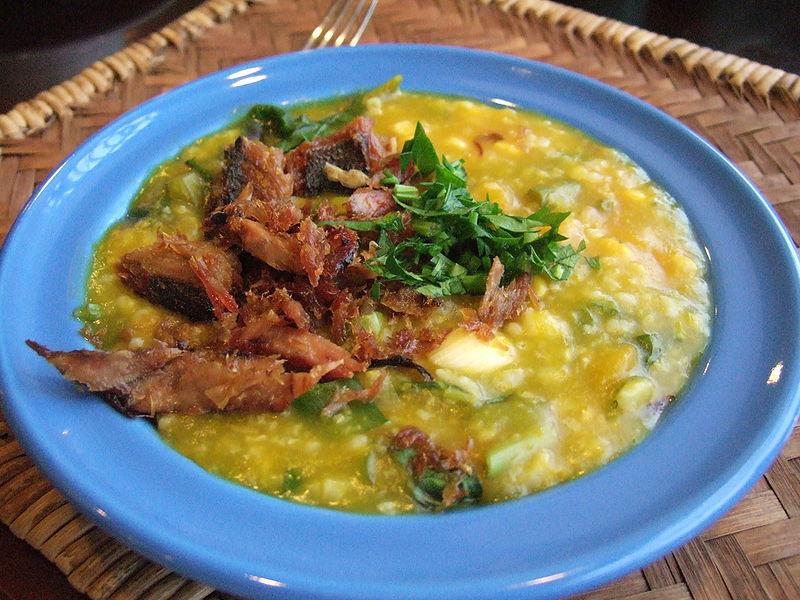 The cuisine of the North Sulawesi people is known as the 'Manado Cuisine' is known for its fiercely spicy flavors. The dishes are full of aroma because ingredients like lime leaves and lemon grass are used in Manado cooking. We recommended EVERYTHING in the Manado cuisine!
SATE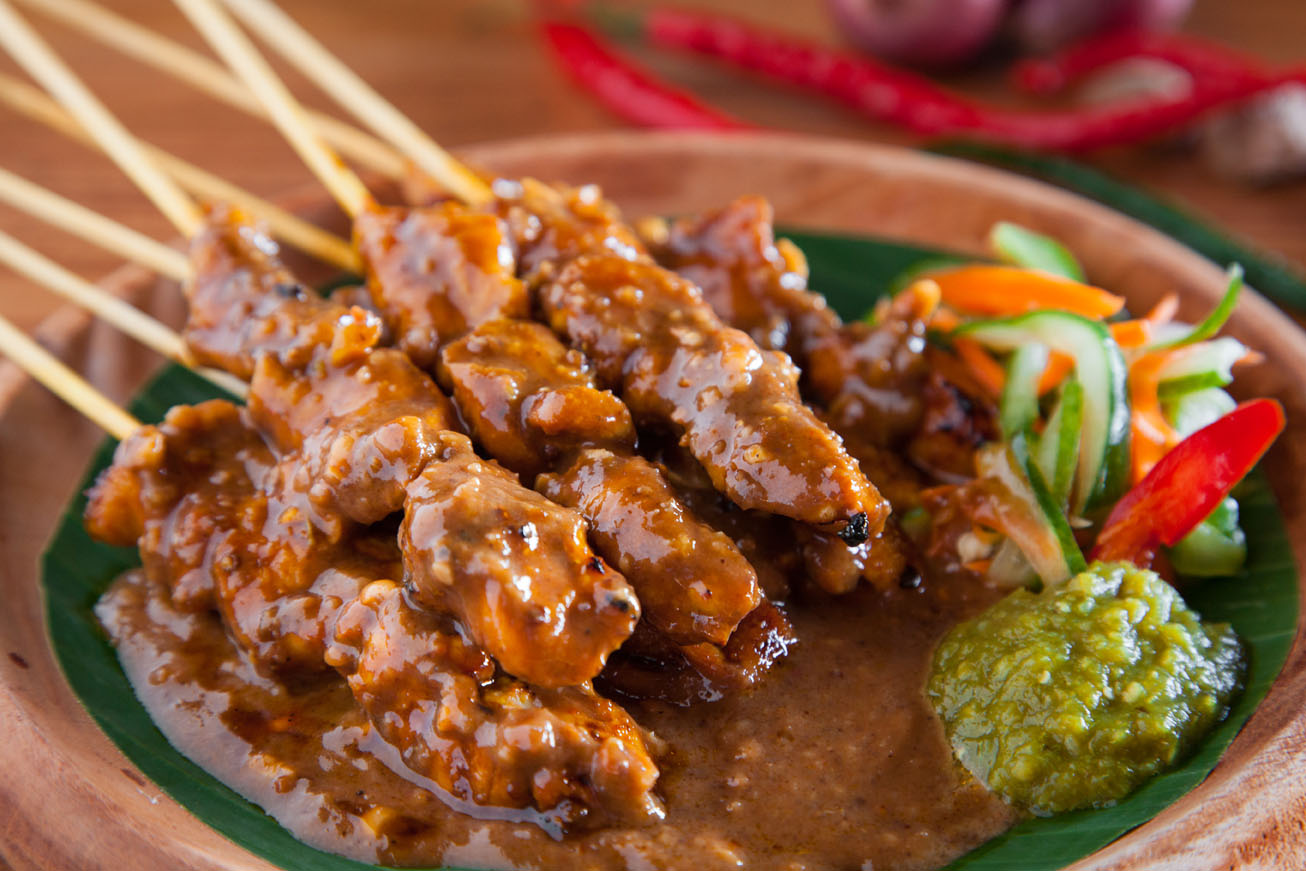 Sate is the national dish of Java, Indonesia! It is skewered, grilled meat (usually either chicken/lamb) served thick layer of peanut sauce and is usually served with white rice or rice cakes (lontong).
PEMPEK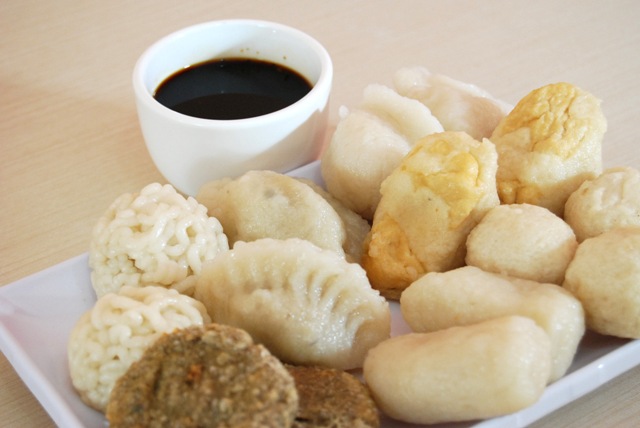 Pempek comes from Palembang, South Sumatara. It is a fish cake that is served with a sauce called 'cuko', which is a richly flavored sauce made from brown sugar, pepper, garlic and vinegar.
NASI GORENG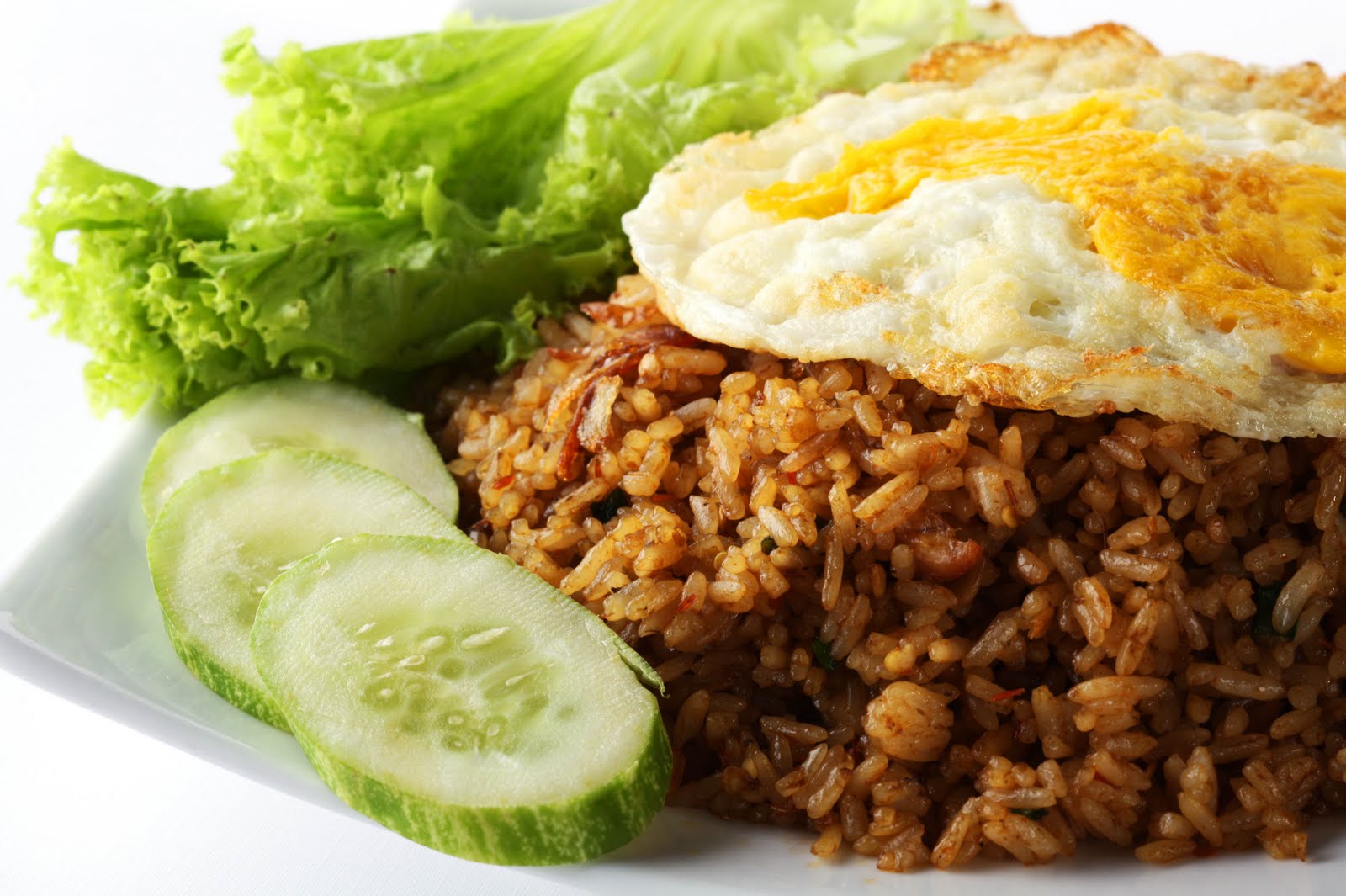 Nasi Goreng or Fried Rice is a comfort food in Indonesia. The locals could have it for breakfast, lunch and/or dinner. Indonesia has a large nasi goreng variety to choose from; nasi goreng kampung, nasi goreng seafood, nasi goreng santri and the list goes on!
Our recipe of Nasi Goreng here>>
What is you favorite food in Indonesia? Please do share in the comments below…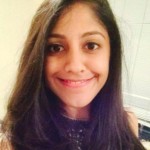 by Zareen Akbany