#TravelGuide: Bali for the First-Timers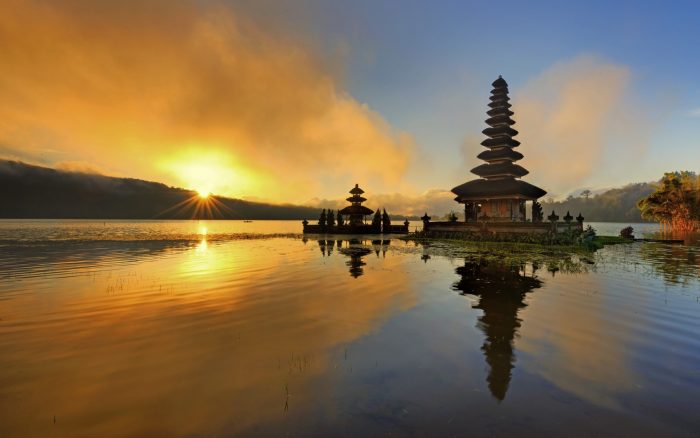 Bali the 'Island of Gods' is one of the ten most popular travel destinations in the world. It is funny how many people we talk to overseas are surprised to learn that the exotic island of Bali is a part of Indonesia.
If you are going to travel to Bali for the first time, here are several tips that will make your trip the best holiday in this Island of Gods:
Check the weather
Although Bali is sunny all year long, it is always wise to check the weather before you travel. If you are going to surf or go to the beach, then you can plan to go between April to September. You also need to anticipate the peak season during June to August and November to January. During high seasons, the accommodation prices can increase from 25%!
Pick the best hotel deals
Usually, people who are first timers to Bali will go to the south part of Bali (Kuta). If you are looking for low cost hotel under Rp300,000 per night, you can find it around Gang Poppies (1 and 2), Three Brothers street, Jalan Raya Tuban, Gang Puspa Ayu, and Jalan Bakung Sari. If you opt for more luxurious hotels, you can find it around Jalan Kartika Plaza, Jalan Legian, and Jalan Raya Kuta. For more private villas, you can go to Jalan Drupadi in Seminyak.
Drive like a Balinese
Navigating in Bali can be very enjoyable, but road regulations are lacking and traffic may just be extremely unsafe. Do not think that vehicles will always stop at a zebra crossing if you happen to be on feet. In case you are driving, the best suggestion would be to paraphrase a popular saying: "Whenever in Bali, drive just like the Balinese."
The traffic in the popular tourist areas of Bali has become crazy with frequent traffic jams. An easy way to get around is to rent a two wheeler and zip through.
Haggling and bargaining
It is totally appropriate to negotiate at the stalls and local markets, but not acceptable at the malls. This also applies when you're renting a local driver. Drivers will be willing to negotiate with you, therefore it is normal to haggle until you get an amount you're happy with.
Clothing to wear
Light clothing, sandals or flat shoes, and sun glasses will be OK for strolling around. But if you're going to sacred places like temples, please wear appropriate clothes. Its best to buy sarong or long skirt to make sure you're not showing too much skin.
Money matters
The cheapest means of exchanging money while traveling is to withdraw money straight from your debit card while abroad. If you're looking to exchange money in Bali, use only authorized money changers with proper offices and always ask for a receipt. Don't bother with the smaller currency exchange offices in shops, as their advertised rates are sometimes nowhere near the rates. They usually will charge you for 'commission' charges and the like.
Smart supplies
It is safe to stick to bottled water throughout your stay. It is cheap, readily available, and of course it's the safest choice to prevent an upset stomach. Also bring your sun protection products, mosquito repellent, hand sanitizer and baby wipes wherever you go.