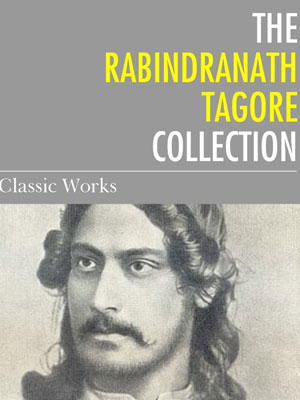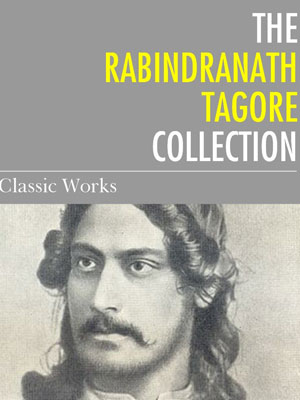 24. Poem 'Tritia' = Threer = a three year old child) of the book 'Purabi' written in Buenos Aires on 4th December, 1924.
Translator's note: The Poet observes a three year old child who does not at all pay him any importance. At times she comes near to the Poet to stoke up his affection for her, but only soon to elude according to her freak. The Poet watches that she is much closer to Jhogru, the garden keeper, rather than the Poet himself. Even at times she puts flower garland around Jhogr's neck ignoring the Poet Laureate. Though this betrays her not so admirable taste, it is enough to make the Poet jealous of Jhogru. But the Poet still has hope! He is awaiting the day when the girl will be a lass of twenty and for her love and other emotional affairs she will have to fall back on the Poet's songs and poems for proper communication with her fiancé at that time or otherwise. Besides the highly enjoyable mock jealousy of the Poet, how many of us bother about the mysterious and silent workmanship of Nature that transforms a child into an adult lass with all her feminine instincts slowly showing up with time and myriad other wonders in the animating world like the Poet?
She comes close soon to elude"
From distance not me to tribute
Such is my three-year old love's mischief,
Oh! To whom I let out my grief?
The gift of the southern wind and song of the cuckoo
Endowed her voice for three years, that I knew
Yet, why is she miserly to me,
Cares not my calls only does flee?
Yet, I take not my fate as too poor
As her voice calls me like honey pure
Though not for all time to be sure"
For that melody, her unkind heart I endure.
As light sparkles on the Amlaki tree
Such is my love's dancing spree
Forest's ripples and the trees' sway
For three years gifted their gay
To her person
My heart to arson
But before ends her dancing passion
She eludes, her destination unknown.
Yet, this too I consider
As not too meager"
At least she ripples my mind
Though her heart I don't find"
Her dance does delight
The innate esoteric though I miss might.
Captivity in her tender arms I languish,
But she is indifferent to my wish
The golden Sun's ablutions of her person has gone
With the Shiulis' (*) for three cycles of autumn
Only I wonder why for me
She is so miserly.
Why that nectar without decay
She won't spare me, who'll say?
Yet, I feel God is gracious,
At times she appears, that's precious
Though miss her touch, as I sight her
Fount of beauty down my heart does shower.
In society my renown is as a poet,
But love of my three year bonny I don't get.
She knows not my cadence casts net for dance"
Traps therein the distant moon to take a prance"
And all fugitive disciples of the southern wind,
Only her tiny heart goes self-whimmed"
To garland silly Jhogur around his neck,
But to this hapless Poet sends not her beck
Such is her will and taste"
I'm not her choice, thus her love she'll waste.
I look forward to that day,
Knowing that it is not far away,
When my three year old sweetie
Will be a lass of twenty.
The errant fragrance of Parijat (*)
Will slip from heaven to float in her heart
All ineffable and innuendoes
The inane torment of rainy night that goes"
Those without address
Will search words to self-express"
Then I'll see what silly Jhogru can do"
She'll have to revert to this Poet's door for rescue.
* Flowers